Abu Dhabi National Oil Company (Adnoc) has taken a final investment decision to develop one of the largest carbon capture projects in the Middle East, to be awarded this year.
The United Arab Emirates giant said on Wednesday it has approved the Habshan carbon capture, utilisation and storage (CCUS) project, which will have capacity to capture and permanently store 1.5 million tonnes per annum of carbon dioxide.
"Today's announcement is part of Adnoc's wider carbon management strategy, which aims to create a unique platform that connects all the sources of emissions and sequestration sites to accelerate the delivery of Adnoc and the UAE's decarbonisation goals," the company said.
Adnoc noted that it "is implementing several innovative, technology-driven pilot projects, including CO2 mineralisation and full carbon sequestration in saline aquifers".
The project will triple Adnoc's carbon capture capacity to 2.3 million tpa, equivalent to removing more than 500,000 gasoline-powered cars from the road each year, the company said.
"The project, to be built, operated and maintained by Adnoc Gas on behalf of Adnoc, will include carbon capture units at the Habshan gas processing plant, pipeline infrastructure and a network of wells for CO2 injection," the company said.
Adnoc said the investment decision aligns with its recently announced Net Zero by 2045 ambition and forms part of the company's initial $15 billion decarbonisation investment in low-carbon solutions.
Musabbeh Al Kaabi, Adnoc's executive director of low carbon solutions and international growth, said the "landmark project is one of many tangible initiatives" that the company is delivering as it accelerates its decarbonisation plans.
As the UAE prepares to host the COP28 climate conference later this year, the Habshan CO2 recovery project is being seen as a key part of Adnoc's low-carbon strategy.
Upstream recently reportedthat UK's Petrofac emerged as the potential front-runner for project.
Habshan gas plant
Adnoc's CO2 recovery project comprises the Habshan 5 gas plant, with capital expenditure said to be upwards of $500 million, Upstream understands.
Other key bidders include Indian engineering giant Larsen & Toubro (L&T), Italy's Tecnimont and a grouping of China's Sinopec with Greek player Archirodon, one person said.
While Petrofac is being widely touted as the front-runner, one industry source suggested that the Sinopec-Archirodon alliance still stands a slim chance.
Adnoc has earlier highlighted its ambition to ramp up its CCUS capability to 5 million tpa by the end of the decade.
Workscope
The workscope for the project is likely to include a CO2 recovery unit, a primary compression facility, a triethylene glycol dehydration unit, enhancement of existing tail gas treatment units and other associated facilities, project watchers told Upstream.
The company plans to inject the captured CO2 into its existing fields as part of an enhanced oil recovery project, industry sources said.
As part of Adnoc's ongoing decarbonisation efforts, CO2 will be permanently stored in reservoirs deep in the sub-surface through the deployment of closed-loop capture and reinjection technology at the well site, the company noted.
Multiple low-carbon projects
Middle East oil and gas companies are spending billions of dollars to scale up their hydrocarbon production capacities, while also preparing to invest heavily in energy transition initiatives, primarily led by hydrogen and carbon capture and storage (CCS) projects.
Adnoc previously said that throughout this year it would announce "a suite of new projects and initiatives, including a first-of-its-kind CCS project, innovative carbon removal technologies, investment in new, cleaner-energy solutions and strengthening of international partnerships".
The company earlier this year unveiled a $15 billion investment plan as it steps up its drive to decarbonise its operations.
Adnoc now intends to accelerate its net-zero plans by five years, to 2045, and hit zero methane emissions by 2030.
Last year, the company said it had set up a Low Carbon Solutions & International Growth business.
Adnoc has said its energy transition initiatives represent "tangible and concrete action as the company reduces its carbon intensity by 25% by 2030".
The company "aims to showcase to the world that it is serious about strategic investments in CO2 recovery projects, aimed at lowering emissions from its gas plants", a source added.
Carbon management project
Occidental and Adnoc this year teamed up to evaluate carbon management projects in the US and the UAE to accelerate net-zero goals.
The US company and Adnoc plan to assess potential investment opportunities to accelerate the development of direct air capture facilities and CO2 sequestration hub projects in both countries.
Under the terms of a memorandum of understanding, Adnoc may evaluate participation in direct air capture plants and CO2 sequestration hubs under development in the US by Occidental.
Shah Gas expansion
In addition to the Habshan CO2 recovery project, Adnoc aims to launch a similar scheme at its Shah gas plant, with the two projects expected to recover almost 4.2 million tpa of CO2 for injection into existing fields for enhanced oil recovery, Upstream understands.
The Shah CO2 recovery project is expected to be integrated into the upcoming expansion of the Shah gas terminal, located in the Liwa area about 200 kilometres southwest of Abu Dhabi.
Adnoc Sour Gas operates the Shah gas processing plant that receives and processes fluids from the nearby Shah Arab sour gas field.
Al Reyadah facility
Adnoc operates Al Reyadah, the first commercial-scale CCUS facility in the Middle East — a project that was jointly pursued by Adnoc and Masdar in 2016.
Each year, the facility captures up to 800,000 tonnes of CO2 from Emirates Steel Industries.
The CO2 is further compressed, dehydrated and transported through a 43-kilometre pipeline before being injected into the Rumaitha and Bab onshore fields to boost oil recovery.
While Adnoc, along with Masdar, has been working on Al Reyadah, the Habshan facility is seen as its first sizeable CO2 recovery project from oil and gas operations.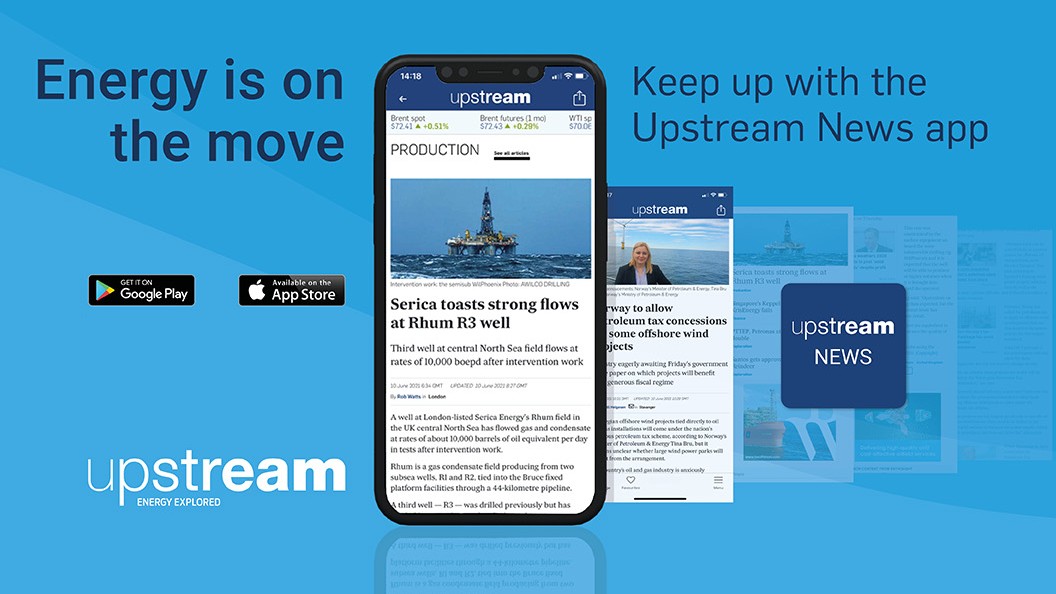 Download the Upstream News app
Read high quality news and insight on the oil and gas business on-the-go