The release of the UN's Intergovernmental Panel on Climate Change (IPCC) report has placed heat on the Australian government amid dire warning the Earth could be just 10 years from heating by more than 1.5 degrees Celsius.
While Monday's report found emissions caused by human activities had pushed average global temperatures 1.1C higher, it warned Australia was trending above average.
Australia has seen mean temperatures increase by about 1.4C during the period between 1910 and 2019, with most of the warming occurring since 1950, according to the report.
Are you missing out on ACCELERATE?
Gain valuable insight into the global oil and gas industry's energy transition from ACCELERATE, the free weekly newsletter from Upstream and Recharge.
Heatwave characteristics and hot extremes have increased across many Australian regions since the mid-20th century, while the IPCC report anticipates more frequent hot extremes and heatwaves will happen over the 21st century.
Fire danger has also increased since 1950 in many parts of Australia, particularly in the south over spring and summer, with the report noting the unprecedented large fires that devastated the nation over the 2019 spring and summer were a result of extreme hot and dry weather in significantly drier than average conditions that had persisted since 2017.
The report found increasing mean temperature, cool season rainfall decline, and changes in tropical climate variability are all expected to contribute to a future increase in extreme fire risk in Australia.
With the majority of Australia's population located along coastal regions, the IPCC report also warned rising sea levels also pose a major risk as the world warms.
Australian industry responds
While UN Secretary-General Antonio Guterres insisted the report sounded "a death knell for coal and fossil fuels", the body representing Australia's upstream oil and gas industry used it to spruik the benefits of natural gas in the fight against climate change.
It's like getting to the Olympic final and finding out you're racing Usain Bolt – and the federal government's been sabotaging us at the starting line

Greenpeace Australia Pacific's head of research and investigation, Nikola Casule
"Natural gas has only half the greenhouse gas emissions of coal when used to generate electricity. By replacing higher-emitting fuels with cleaner natural gas we can substantially reduce emissions," Australian Petroleum Production & Exploration Association (APPEA) deputy chief executive Damian Dwyer said.
"Natural gas has a critical role to play in reducing emissions in our energy system. It is the perfect partner to renewable energy."
Dwyer pointed to government data which estimates the nation's LNG exports have the potential to lower emissions in importing countries by roughly 170 million tonnes of CO2 equivalent.
APPEA also sees hydrogen playing a key role in the energy transition and is backing blue hydrogen, which utilises natural gas with CO2 abatement methods such as carbon capture and storage (CCS) and bio-sequestration but is still not totally emissions free.
"Hydrogen is an immense opportunity for Australia to fast-track its transition to a lower carbon economy. Natural gas is the pathway to developing a home-grown hydrogen industry," Dwyer said.
"APPEA's members are already at the forefront of hydrogen, working in Australia and around the world to accelerate its development. Australia's LNG export success means the Australian upstream oil and gas industry has the technology, expertise, commercial and trade relationships to make hydrogen exports a reality."
'Act now, you idiots'
Green groups have hit back at continued investment in Australia in the fossil fuel industry, including gas, in the wake of the IPCC report.
Greenpeace Australia Pacific said the report gave a clear message to Australia's leaders on climate change: "Act now, you idiots".
"No more excuses and no more delays on climate change. This is decision time for every political and business leader in Australia. This is the issue on which you will be judged by history and by the children of Australia, whose futures are on the line," Greenpeace Australia Pacific chief executive David Ritter said.
"The IPCC Working Group 1 report makes it clear that we are out of control and accelerating towards disaster. Only if we make deep, rapid emissions cuts including the complete phase out of climate-destroying coal, oil and gas do we have a chance of making it to a safer, habitable future powered by clean energy."
Ritter claimed further expansion of Australia's gas and coal industries was "untenable" and called for the closure of all coal burning power stations in Australia by 2030 at the latest.
"We could have made emissions cuts decades ago that would have put us on a path to a safer future, but this was blocked by the vested interests of coal, oil and gas and the politicians who have subsidised and protected these big polluters," he added.
Greenpeace Australia Pacific's head of research and investigation, Nikola Casule, said the IPCC report was the Australian government's "break glass in case of emergency moment".
"As this report finds, we have less time available to us to tackle dangerous climate change than originally thought. It's like getting to the Olympic final and finding out you're racing Usain Bolt – and the federal government's been sabotaging us at the starting line," he said.
"The Morrison government's approach on climate action has been designed to benefit the fossil fuel industry that's responsible for accelerating dangerous global warming, and for much of their political campaign donations. This is what their failure to improve Australia's pitifully low Paris Agreement target was about, and what their persistent spruiking of fossil fuel industry's fake solutions of carbon capture and storage and gas-fired hydrogen production have been about."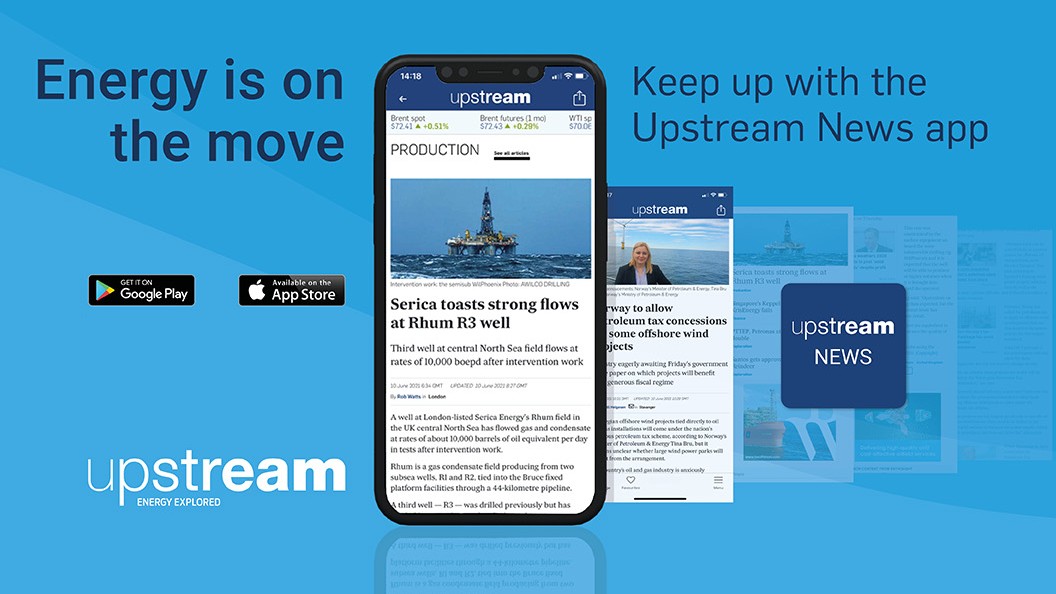 Stay a step ahead with the Upstream News app
Read high quality news and insight on the oil and gas business and its energy transition on-the-go. The News app offers you more control over your Upstream reading experience than any other platform.
Current targets 'a death sentence'
The Australian Greens political party said the IPCC report made it clear the Australian government's current target of reducing emissions by 26%–28% below 2005 levels by 2030 were "a death sentence" and called on the government to double or even triple its target.
Greens leader Adam Bandt said failure by the government to increase the 2030 target would "amount to criminal negligence" following the release of the report.
"Exceeding 1.5 degrees of warming means that we will lose the Great Barrier Reef, have widespread and sustained drought, more extreme weather events, and catastrophic bushfires will become the norm," he said.
"The rest of the world understands that if we don't do more by 2030, we all go over the climate cliff, so the Liberals' 2030 denial and Labor's 2030 silence are putting Australian lives at risk. Delay is the new denial, we can't wait until 2050, and anything less than 75% emissions cuts by 2030 means giving up on the 1.5 degree goal in the Paris Agreement."
Government still yet to commit to 2050 target
Following the release of the report, Australia's Minister for Energy & Emissions Reduction, Angus Taylor, said the government remained committed to achieving net zero emissions "as soon as possible".
While it is yet to set a firm target for when it anticipates to reach net zero emissions, the government has stated it would like for this to occur "preferably by 2050", while Taylor said the government was hoping to exceed the current 2030 emissions reduction target.
Taylor claimed Australia's 2030 position had improved by 639 million tonnes since 2018, adding the government would release updated forecasts that are anticipated to show further improvements ahead of COP26, which is set to take place in the UK at the end of October.
"We are reducing emissions in a way that transforms industries through the power of technology, not through taxes that destroy them and the jobs and livelihoods they support and create," he said.
"We are focused on getting low emissions energy sources to commercial parity with high-emitting alternatives to reduce emissions across all sectors of the economy while creating jobs and economic growth. This is a practical approach with global application."