Sultan Ahmed Al Jaber, the chief executive of Abu Dhabi National Oil Company (Adnoc), has been named as president of the COP 28 climate conference, which the United Arab Emirates is hosting later this year.
Sheikh Mansour bin Zayed Al Nahyan, Deputy Prime Minister and Minister of the Presidential Court of the UAE, on Thursday appointed Al Jaber as president-designate for the Conference of the Parties (COP28), a report by WAM, the emirate's official news agency noted.
The UAE, a key member of the Opec group of oil producing nations, will be the second country in the region to host the coveted climate conference after Egypt hosted the COP 22 event last year.
Whilst Adnoc is pushing ahead with its ambitious oil and gas capacity enhancement plans, it recently also earmarked a $15 billion investment towards lowering its carbon footprint across its oil and gas operations.
Middle East-based energy giants are increasingly under pressure from Western nations to reduce their greenhouse gas emissions and speed up energy transition projects.
However, the UAE and other key Middle East producers have called for oil and gas to continue playing a key role in ensuring global energy security during the transtition.
The WAM report stated that limiting global warming to 1.5 degrees Celsius "will require significant reductions in emissions, a pragmatic, practical and realistic approach to the energy transition and more help for emerging economies".
"The UAE is committed to multilateral cooperation and an inclusive process that brings together emerging economies with developed nations, civil society, and business to achieve the solutions and the pace of change required," it claimed.
Net zero plans
UAE earlier highlighted its intent to achieve net-zero emissions by 2050, led by billions of dollars worth of investments in renewables and energy transition projects.
Adnoc also unveiled its ambition last year to achieve net-zero emissions by 2050 and aims to pursue a $15 billion investment plan as it steps up its drive to decarbonise its operations.
"These projects will include investments in clean power, carbon capture and storage (CCS), further electrification of its operations, energy efficiency, and new measures to build on Adnoc's long-standing policy of zero routine gas flaring," it recently said.
The investments would be executed through "an array of projects across its diversified value chain by 2030," it stated.
New projects
Adnoc said that throughout this year, it will announce "a suite of new projects and initiatives, including a first-of-its-kind CCS project, innovative carbon removal technologies, investment in new, cleaner energy solutions, and strengthening of international partnerships".
It said the measures represent "tangible and concrete action as the company reduces its carbon intensity by 25% by 2030 and moves towards its net zero by 2050 ambition".
The company last month said that it has set up a new business — Low Carbon Solutions & International Growth — in line with its ambition to achieve net-zero Scope 1 and 2 emissions by 2050.
Adnoc had said the new business will "focus on renewable energy, clean hydrogen, and carbon capture and storage [CCS], as well as international expansion in gas, liquefied natural gas, and chemicals".
The company noted that its CCS expansion plans aim to support the significant scale-up of hydrogen and lower-carbon ammonia production capabilities in Abu Dhabi, as it advances a 1 million tonnes per annum blue ammonia production facility at its Taziz facility.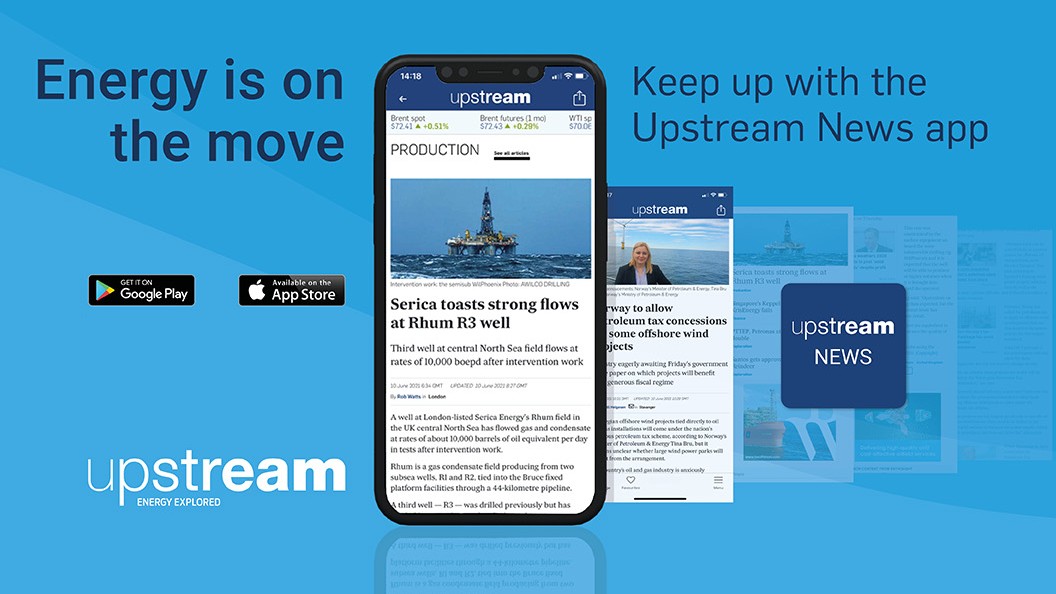 Stay a step ahead with the Upstream News app
Read high quality news and insight on the oil and gas business and its energy transition on-the-go. The News app offers you more control over your Upstream reading experience than any other platform.