The appointment of Adnoc's chief executive to lead the COP28 meeting in Abu Dhabi has drawn fire from climate activists.
The United Nations Climate Change Conference's goals are at odds with current efforts among Adnoc and other Middle Eastern operators to ramp up oil and gas production, according to the protests.
Under Sultan Ahmed Al Jaber's leadership, Adnoc is massively expanding its oil production capacity to 5 million barrels per day by 2027, from an existing 4 million bpd, leading to concerns about increased carbon emissions.
Reacting to the appointment, Teresa Anderson, global lead on climate justice at ActionAid, said on Thursday that the United Arab Emirates' selection "goes beyond putting the fox in charge of the henhouse".
"The UN Climate Summit is supposed to be a space where the world holds polluters to account, but increasingly it is being hijacked by those with opposing interests," Anderson said.
Fossil-fuel interests
Noting the prominent presence of oil and gas companies in last year's COP27 summit in Egypt, Anderson said fossil-fuel interests are "increasingly… taking control of the process and shaping it to meet their own needs".
"For the summit hosts to be taken seriously as honest brokers for change, they need to go above and beyond to avoid a conflict of interest. This is vital for the safety and protection of our planet. Unfortunately, COP28 looks like it is off to a bad start in that regard," she said.
Tasneem Essop, executive director of the international Climate Action Network, called on Al Jaber, who also serves as the UAE's Minister of Industry & Technology and its climate envoy, to relinquish his role at Adnoc.
"If he does not step down as CEO, it will be tantamount to a full-scale capture of the UN climate talks by a petrostate national oil company and its associated fossil fuel lobbyists," Essop was quoted by several media outlets as saying.
UN response
A spokesperson for UN Secretary General Anonio Guterres said on Thursday that the "selection of which country hosts the COP or which person presides over the COP is a matter for the member states" and that neither Guterres nor the UN Framework Convention on Climate Change had a say in the decision.
The spokesperson added: "Having said so, the science is extremely clear. We are losing the battle to prevent the worst impacts of the climate crisis. For his part, the secretary general reaffirms that there is no way to avoid such a climate catastrophe without ending our addiction to fossil fuels."
Al Jaber can claim strong credentials in the renewable energy sector. He has been the UAE's special climate envoy for more than a decade and was previously the chief executive of Abu Dhabi's green energy giant Masdar, which aims to achieve 100 gigawatts of renewable capacity by 2030.
Al Jaber has also played a crucial role in Adnoc's recent acquisition of significant stakes in Masdar's renewables and green hydrogen businesses, and is spearheading a $15 billion dollar investment plan to decarbonise Adnoc's oil and gas operations.
A spokesperson for COP28 UAE told Upstream that Al Jaber "has a long career serving as a diplomat, minister and business leader across the energy and renewables industry, including as the founding chief executive of Masdar, a global renewable energy leader".
"His experience uniquely positions him to be able to convene both the public and private sector to bring about pragmatic solutions to achieve the goals and aspirations of the Paris Climate Agreement," the spokesperson noted.
"The UAE's COP presidency works with all parties and is committed to being open, transparent, and accountable," he added.
Climate concerns
However, the growing role of fossil fuel lobbyists at the climate summit worries activists who say carbon emissions must be quickly scaled down if the world is to come anywhere close to limiting global temperature rises to within the 1.5 degrees Celsius target.
The UAE itself recently said that limiting global warming to 1.5 degrees Celsius "will require significant reductions in emissions, a pragmatic, practical and realistic approach to the energy transition and more help for emerging economies".
A recent report by the emirate's official news agency said: "The UAE is committed to multilateral co-operation and an inclusive process that brings together emerging economies with developed nations, civil society, and business to achieve the solutions and the pace of change required."
A key member of the Opec group of oil-producing nations, the UAE will be the second country in the region to host the climate conference, after last year's COP27 gathering in Sharm el-Sheikh.
Net-zero plans
The UAE has set a goal of net-zero emissions by 2050 and committed billions of investment dollars to renewables and energy-transition projects.
Adnoc also unveiled its ambition last year to achieve net-zero emissions by 2050 and aims to pursue a $15 billion investment plan as it steps up its drive to decarbonise its operations.
"These projects will include investments in clean power, carbon capture and storage, further electrification of its operations, energy efficiency, and new measures to build on Adnoc's long-standing policy of zero routine gas flaring," the company has said.
The investments would be executed through "an array of projects across its diversified value chain by 2030".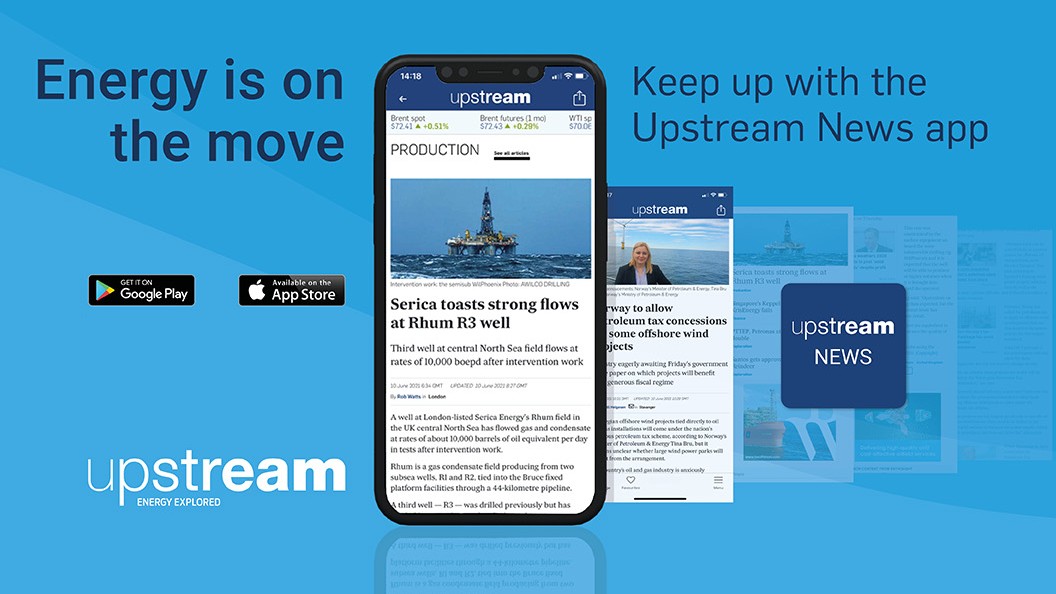 Stay a step ahead with the Upstream News app
Read high quality news and insight on the oil and gas business and its energy transition on-the-go. The News app offers you more control over your Upstream reading experience than any other platform.