The leader of Australia's opposition Labor Party, Anthony Albanese, has pledged to reduce Australia's greenhouse gas emissions by 43%, should he win next year's federal election.
Labor claims its Powering Australia Plan will reduce Australia's emissions by 440 million tonnes between 2023 and 2030, resulting in national emission levels 43% below 2005 levels.
Central to this will be increasing Australia's renewable energy capacity, with Labor's plan to grow renewable energy penetration to 82% by 2030, versus 68% under a "business as usual" scenario.
Are you missing out on ACCELERATE?
Gain valuable insight into the global oil and gas industry's energy transition from ACCELERATE, the free weekly newsletter from Upstream and Recharge.
It also states its plan will create 604,000 jobs, while A$24 billion (US$17 billion) of public investment is expected to spur A$76 billion of total investment.
Labor claims its plan will reduce household power bills by A$275 a year by 2025, an 18% reduction from today's levels, and A$378 by 2030, or 26% below today's average.
Labor is also proposing to invest A$3 billion from its planned National Reconstruction Fund in hydrogen electrolysers and fuel switching; green metals; clean energy component manufacturing; agricultural methane reduction and waste reduction.
The party is also pledging to make electric vehicles cheaper via a A$251 million investment to fund an electric vehicle discount and removing "inefficient taxes" from low-emissions vehicles.
Labor also wants to make changes to Australia's Safeguard Mechanism — a framework for the nation's largest emitters to measure, report and manage their emissions.
Specifically, it wants emissions baselines covered by the mechanism reduced "predictably and gradually over time" to "support international competitiveness and economic growth".
Placing more pressure on Prime Minister Scott Morrison
Friday's announcement places further pressure on Australian Prime Minister Scott Morrison who has set a target for Australia to reach net zero emissions by 2050, but has refused to increase the nation's interim emissions targets.
The current government has been unwilling to increase its current target of reducing Australia's GHG emissions by 26% to 28% below 2005 levels, despite Morrison stating during the recent COP26 climate summit that Australia was on track to achieve a 35% reduction by 2030.
"Less than a month after the biggest climate conference in world history Australia has been asked to try again when it comes to climate policy, after being ranked last in the world," Labor leader Albanese said Friday.
"The Morrison government is unable and unwilling to rise to this challenge. Labor will, and as we do, we will create jobs, economic opportunities across Regional Australia and cheap power."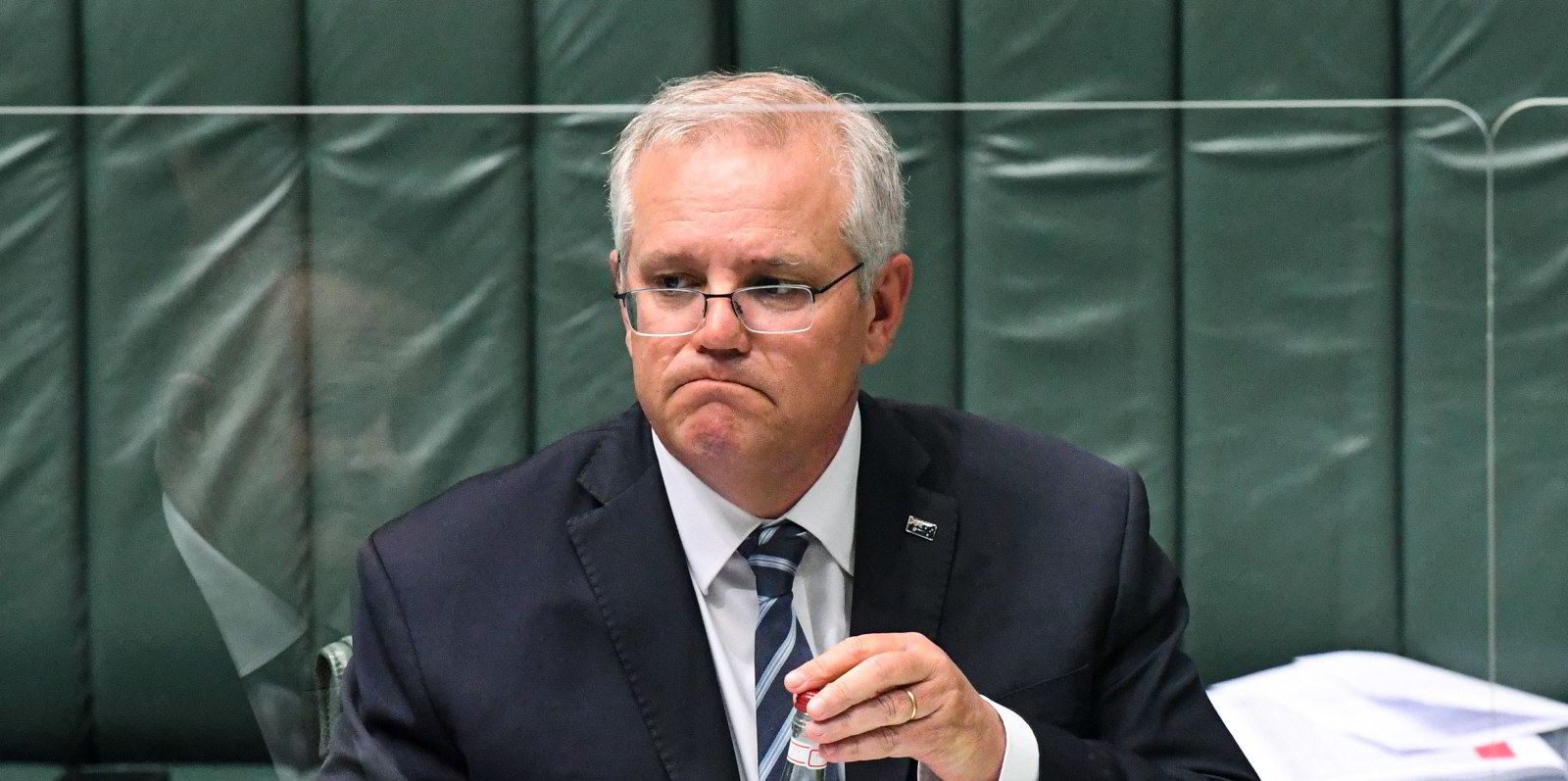 Australian oil and gas industry body, the Australian Petroleum Production & Exploration Association (APPEA) said in a statement on Friday that Labor's plan provided "much needed clarity" around how the party's emissions reductions targets would be met.
"There is clearly more work to be done. We want to work with the Labor Party, the Coalition, and all stakeholders to ensure we can all achieve the same goal and that is, a cleaner energy future for Australia," said APPEA chief executive Andrew McConville.
"We need to work together and that means an approach to climate change that integrates a range of other policies including, energy, trade, economic growth, and environmental and social responsibility.
"Natural gas can play a key role as part of Australia's future energy mix, helping to reduce emissions at the same time as we move towards a cleaner energy future."
APPEA said it would work with Labor over the coming weeks to gain more details on its plan, particularly in relation to the proposed changes to the Safeguard Mechanism.
The industry body will seek clarity on the starting point for any reductions, how any changes to baselines will be determined and applied and how new entrants and expansions to existing facilities are treated.
It added: "Maintaining the industry's international competitiveness and the attractiveness of Australia's policy framework for new oil and gas industry investments will be an essential part of those discussions."
Green group's give Labor's plan mixed reception
Australian environmental advocacy organisation the Climate Council claimed that, while it fell short of its own recommendation to cut emissions 75% by 2030, Labor's plan could "get Australia off the sidelines and back in the race to net zero".
"Labor's plan helps bridge the gap between the Morrison government's do nothing approach, and state government and business leaders who are forging ahead to create jobs and grow our nation's prosperity by slashing emissions this decade," Climate Council chief executive Amanda McKenzie said.
"Right now, our country is the worst performing of all developed countries when it comes to cutting greenhouse gas emissions and moving beyond fossil fuels like coal, oil and gas. Labor's plan is a major improvement, but it will need to be strengthened significantly to genuinely tackle climate change."
Labor's plan did not receive universal praise, however, with Greenpeace labeling the policy as "weak" and "a missed opportunity to effectively tackle the climate crisis".
"In the midst of a climate crisis, with Australians across the country crying out for stronger climate leadership, the Federal Labor party has produced a timid emissions reduction policy that falls far short of what this country needs to avoid climate catastrophe," Greenpeace Australia Pacific program director, Kate Smolski, said.
"In its policy proposals set out today Labor has at least recognised that renewable energy will bring enormous job creation opportunities in regional Australia, but now needs to extend its ambition to do more, faster.
"Anthony Albanese needs to read the mood of Australians, who since the last election have suffered through the country's worst ever bushfires, catastrophic flooding and seen further devastating bleaching of the Great Barrier Reef."