Key offshore oil and gas producer Victoria has become the first Australian state to set offshore wind targets, eying up to 9 gigawatts of capacity by 2040.
Under its wind policy released on Friday, the Victorian government has set a target to procure projects that will generate at least 2 GW of offshore wind by 2032 — enough capacity, it claims, to power 1.5 million homes and equivalent to about 20% of the state's power needs.
Are you missing out on ACCELERATE?
Gain valuable insight into the global oil and gas industry energy transition from ACCELERATE, the free weekly newsletter from Upstream and Recharge.
It plans to increase this capacity to 4 GW by 2035, and 9 GW by 2040.
Victorian Premier Daniel Andrews said: "Victoria has the lowest power prices in five years and the greatest annual increase in renewable energy of any state, ever. It's clear that when it comes to wholesale energy reform, the states are leading the way."
"We're not just talking about transitioning to clean energy, we're actually delivering it — along with thousands of jobs in one of the world's fastest-growing industries and cheaper bills for millions of households."
While Australia does not yet have any operational offshore wind projects, Victoria's plan aims to deliver power by 2028.
Late last year, the Victorian government pledged about A$40 million (US$29.4 million) to fund feasibility studies and pre-construction development for three major offshore wind proposals with potential combined capacity of 4.7 GW.
These include the 2.2 GW Star of the South, Macquarie Group's 1 GW Great Southern offshore wind farm and Flotation Energy's 1.5 GW Seadragon project.
While the government's policy details targets only up to 2040, it claims studies have shown Victoria has the potential to support 13 GW of capacity from coastal regions by 2050 — five times the state's current renewable-energy generation.
The Victoria government claims that this capacity would generate up to 6100 jobs in the development-and-construction phase and in ongoing operational jobs.
"Victoria's offshore wind resources are officially open for business, but the real work starts now," Victoria Minister for Energy, Environment & Climate Change Lily D'Ambrosio said.
"We know it will take years to plan and develop the first tranche of wind projects in Australia, due to their complexity, scale, regulatory and infrastructure requirements — and we're ready to start that journey today," she said.
'Missing in action'
Following Victoria's announcement, Australia's Electrical Trades Union (ETU) and the Maritime Union of Australia (MUA) called on Australian Prime Minister Scott Morrison to unveil the federal government's renewable-energy plans.
"While we strongly endorse the Victorian government's leadership, the contrast with the federal government is just appalling. Coal-fired power plants are closing and Mr Morrison is simply missing in action. He seems content to let Australian jobs and industry swing in the breeze," ETU acting national secretary Michael Wright said.
"Morrison has abandoned action on renewable energy and Australians are paying the price for it," he added.
The criticism was backed up by MUA assistant national secretary Adrian Evans, who said: "It's unacceptable that the federal government took 10 years to pass the laws needed for this new industry.
"Four months later Morrison is missing again. The law requires the government to issue a declaration for specific locations in order for projects to get started. Until they are issued, projects can't commence. This is creating uncertainty right now in Gippsland and Portland."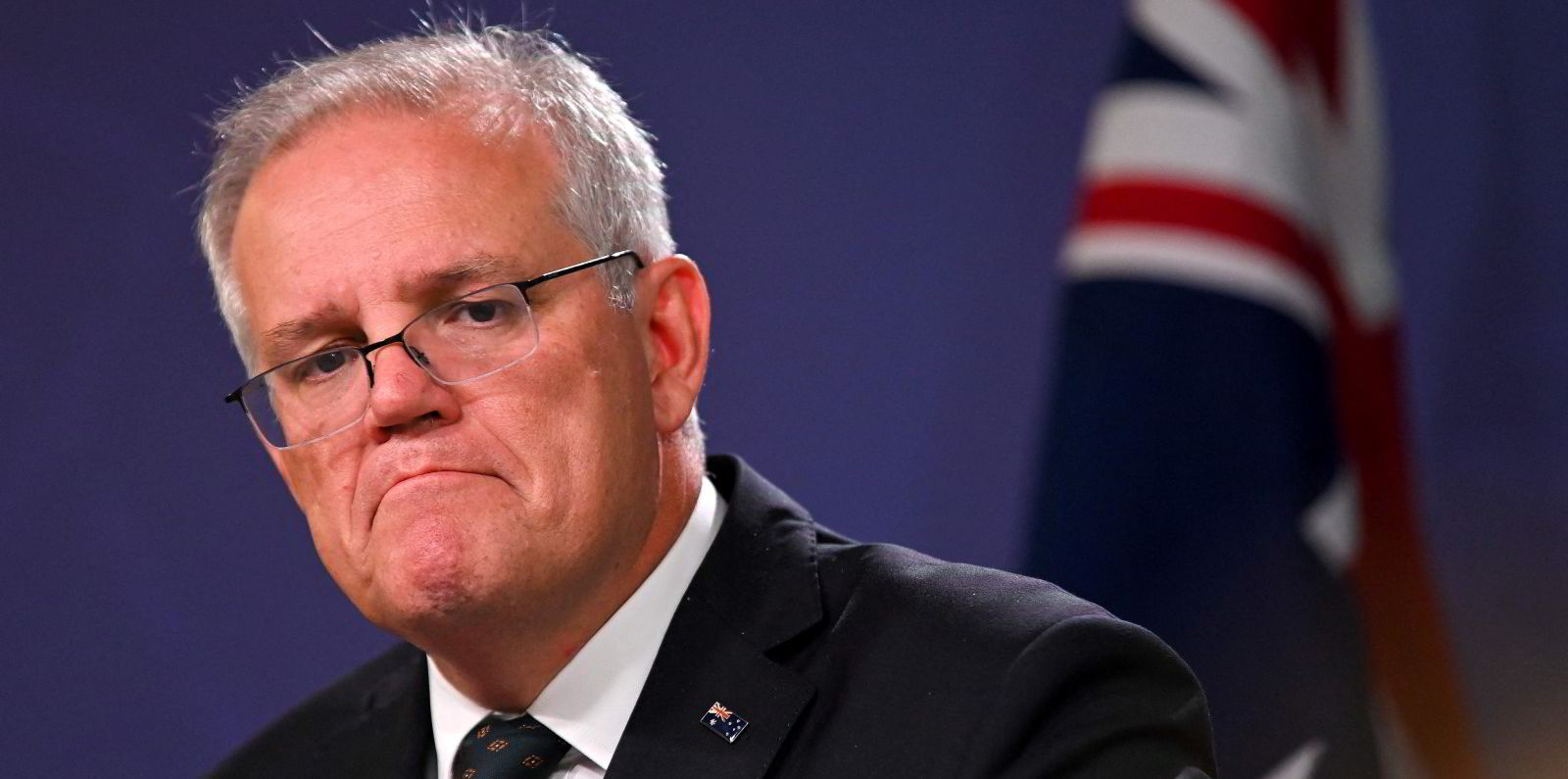 Australia does not have any operational offshore wind farms because regulation had for years prohibited their development.
However, the federal government introduced new legislation late last year to establish a framework for the construction, operation, maintenance and decommissioning of offshore electricity projects.
At the time, unions were quick to call on the government to mandate local content in the construction of offshore wind farms.
There are just under 20 offshore wind projects being proposed around Australia with a combined capacity of nearly 23 GW, the largest of which being the 2.2 GW Star of the South, off the Gippsland coast, which has been one of Australia's leading oil and gas producing regions for more than 50 years.
Australian non-profit the Climate Council said last year that the country had the potential to become "an offshore wind superpower", with capacity that has been likened to the North Sea.