While the world's push to energy transition continues, what the events of the past year have shown is that energy security remains of paramount importance to serve energy demand amidst the growth of global population, according to Adif Zulkifli, chief executive of Petronas' upstream business
"This requires a balancing act to deliver current and future energy that not only is secure and affordable, but also low emission," said Adif.
The global warming issue has captured global attention, including in Thailand, and this is reflected in the industry's commitment to achieving carbon neutrality and net zero greenhouse gas emissions, added Montri Rawanchaikul, chief executive of Thailand's PTTEP.
"In this regard, the energy industry plays a vital role in reaching these targets," Montri said ahead of the International Petroleum Technology Conference (IPTC) 2023, of which he was executive committee chair.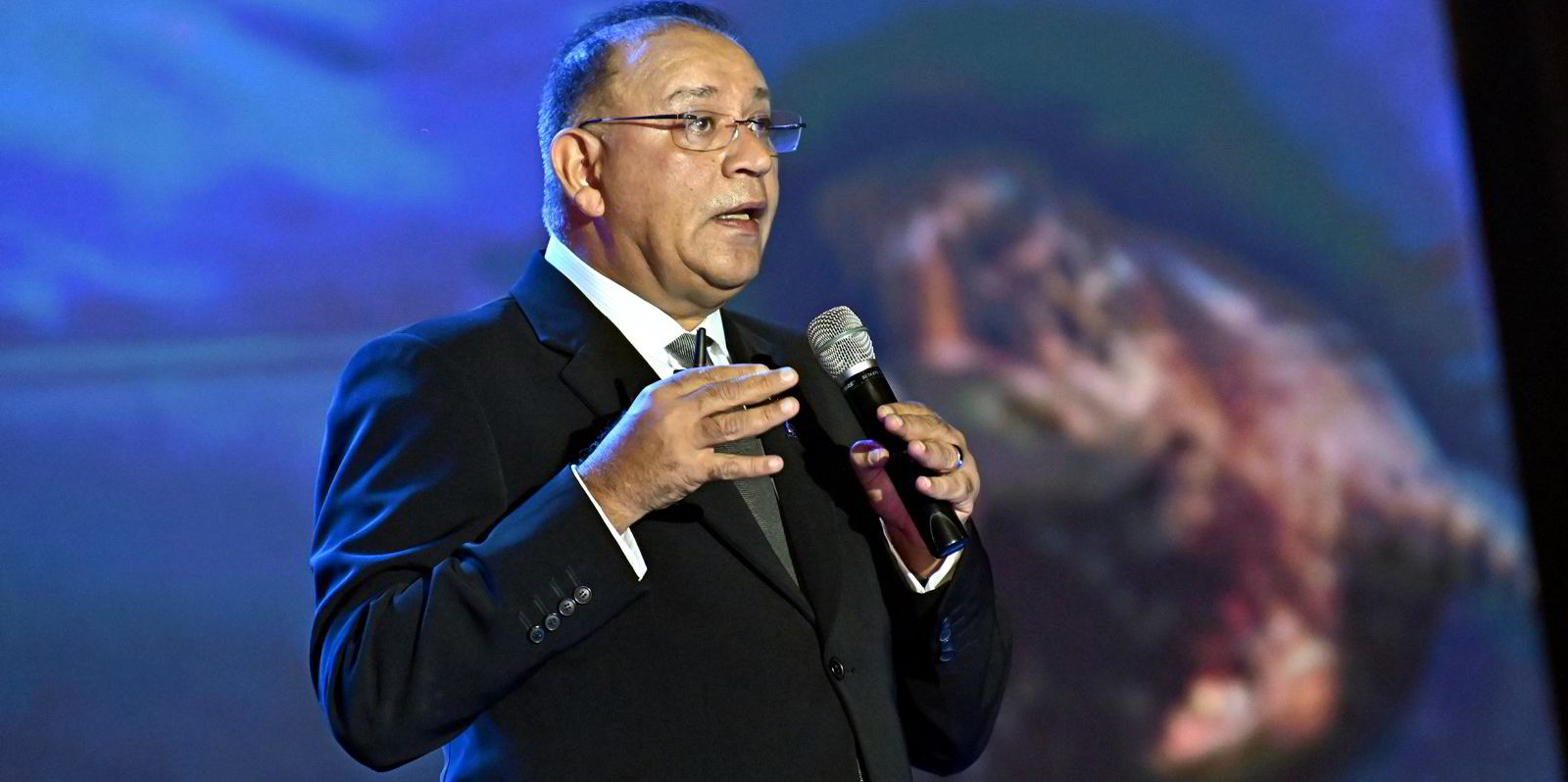 The initiative of the March event aimed at promoting joint collaboration in the energy transition as well as exploring new forms of clean and accessible energy, together with introducing new technologies and processes that will boost efficiency and reduce environmental impact.
The theme of this year's IPTC was 'balancing the energy landscape through innovation and sustainability', which saw addresses on topics such as new forms of energy and the pathway towards carbon neutrality alongside the more traditional petroleum-related topics.
In tandem with the conference, showcased technologies included PTTEP's Xplorer — a subsea pipeline inspection-class autonomous underwater vehicle, carbon capture and storage solutions, flare gas conversion to nanotubes and carbon dioxide conversion to cyclic carbonates.
Such technologies will both support the company's goal of achieving carbon neutrality and help other industries in reducing their carbon dioxide emissions, PTTEP said.
"IPTC 2023 opened a great opportunity in promoting collaborative efforts among energy professionals, to drive our industry towards a low-carbon society for the future of us all," added Montri.
PTTEP hosted IPTC 2023 in Thailand's capital city, Bangkok, IPTC 2024 is scheduled to be held in Dhahran, Saudi Arabia in February next year.
Are you missing out on ACCELERATE?
Gain valuable insight into the global oil and gas industry's energy transition from ACCELERATE, the free weekly newsletter from Upstream and Recharge.