BP is pushing back against a group of climate-focused activist investors, as well as some leading UK pension funds, over demands that the UK supermajor strengthen its commitment to tackling greenhouse gas emissions.
BP's board on Monday recommended that investors vote down a shareholder resolution calling for more emissions cuts, filed by Dutch activist group Follow This, when the company holds its annual general meeting on April 27.
Follow This wants the oil company to include full Scope 3 emissions in its emissions targets for 2030, in line with the Paris climate agreement.
BP said its board did not consider the activist resolution, which needs 75% of the votes to be passed, to be in the interests of the company or its shareholders, according to Reuters.
The BP board described the resolution as "unclear", "simplistic" and "disruptive" and said it encroached on the board's areas of responsibility for strategy.
Push and pull
Climate-focused investors have been unhappy about BP's recent moves to soften some of its climate aims.
BP recently scaled back on the strength of its commitment to cut oil and gas production after high oil prices helped the company achieve its highest annual earnings in its 114-year history.
BP has targeted a production rate of 2 million barrels of oil equivalent per day by 2030, down 25% from 2019 levels, while the previous plan, unveiled in 2021, envisaged a 40% cut in this time frame.
The company reduced its ambitions to cut emissions from fuels sold to customers, to between 20% and 30% by 2030, from between 35% and 40% previously.
Activist group Follow This said in December it had co-filed resolutions with six major institutional investors managing $1.3 trillion in assets ahead of the annual general meetings of BP, Shell, Chevron and ExxonMobil.
"Investors have much more to worry about than the return on capital of oil majors," said a joint statement issued by the activist investors.
"They have to worry about the returns of their entire portfolio in the global economy, and these are in great danger if the world fails to reach the goal of the Paris Accord," the statement added.
But returns on renewable energy investments of less than 8%, leave many investors unimpressed, and reduce market valuation.
European majors, including Shell and BP, are understood to be worried that undervaluation leaves them vulnerable to takeover bids from US giants such as Chevron and Shell, for whom energy transition is more about abatement of emissions than investing in renewables.
The BP board has been emboldened by a decrease in votes favouring the Follow This climate resolutions, from more than 20% in 2021 to 15% in 2022, according to Follow This.
BP did not reply to a request for comment.
A Shell spokesperson declined to comment on the pension funds' concerns.
Pension funds
Pension funds are threatening to vote against board recommendations, however.
The UK's Universities Superannuation Scheme Limited (USS) and Borders to Coast Pensions Partnership, have signalled their intention to vote against the renewal of top directors at BP and Shell unless both companies improve their commitments to tackle carbon emissions.
Borders to Coast told Upstream that the fund will hold the big UK oil companies to account over their climate commitments.
The fund recently warned that oil majors and banks must make greater progress on climate pledges or risk losing support on key votes this AGM season.
Borders to Coast stated that the fund "has strengthened its expectations of the oil and gas and banking sectors to ensure they align with a low carbon economy and support global net zero ambitions... and will vote against the chair of the board of oil companies which fail to meet one of the first four indicators of the Climate Action 100+ benchmark, which includes short, medium and long-term emission reduction targets."
A USS spokesperson also told Upstream that the pension fund intends to vote down BP and Shell's current climate goals.
"Where a company is lagging in its climate ambitions or disclosures, we will use our vote to push for change," the fund stated.
USS demands full and satisfactory disclosure of money spent on new or expanding projects that will add to the companies' carbon footprint.
Carbon dioxide emissions are reported as three categories of emissions: Scope 1 covers direct emissions, Scope 2 includes indirect emissions including, for example, supply chain activities, while Scope 3 encompasses activities down the whole value chain, including end users of fossil fuels.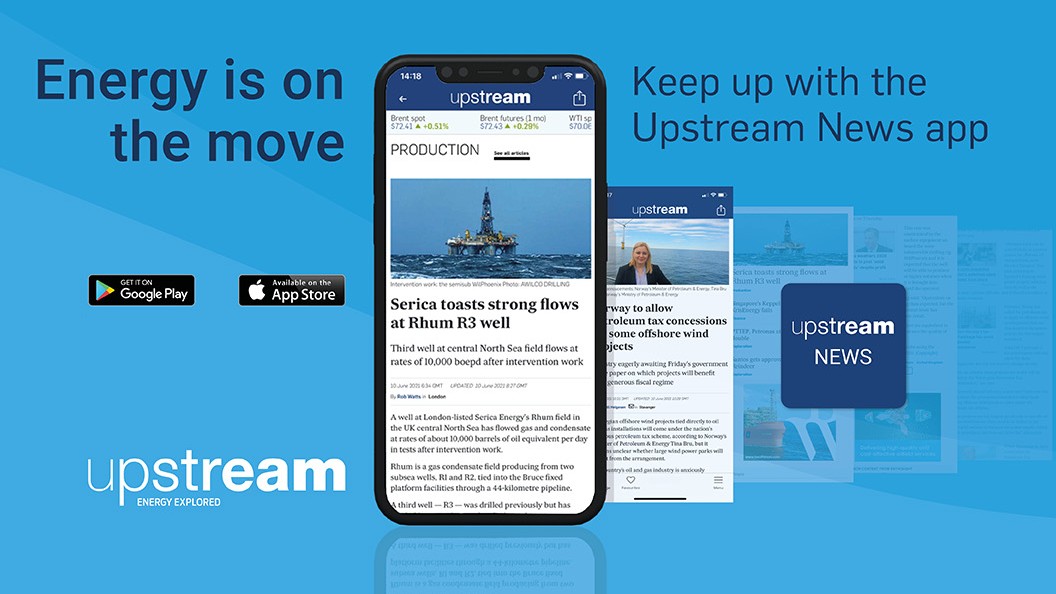 Download the Upstream News app
Read high quality news and insight on the oil and gas business on-the-go