The Santos-led Barossa development, offshore Australia's Northern Territory, could still emit large volumes of carbon dioxide, even with carbon capture and storage (CCS), according to a new report from the Institute for Energy Economics and Financial Analysis (IEEFA).
Barossa has a CO2 gas content of roughly 18%, which IEEFA claims is roughly twice that of the next "dirtiest" gas in Australia being converted to liquefied natural gas.
Are you missing out on ACCELERATE?
Gain valuable insight into the global oil and gas industry's energy transition from ACCELERATE, the free weekly newsletter from Upstream and Recharge.
Santos has recently indicated that it could utilise CCS to offset emissions at Barossa, launching a study with Italy's Eni to explore utilising the nearly depleted Bayu-Undan field in the Timor Sea to store captured CO2 emissions from Barossa.
The Barossa project is clearly a lemon and a stranded asset in the making
Without the use of CCS, IEEFA states Barossa would emit roughly 5.4 million tonnes per annum of CO2, with an emissions intensity of 1.47 tonnes of CO2 per tonne of LNG.
IEEFA claims CCS would only reduce emissions at Barossa by about 28%, emitting roughly 3.9 million tpa of CO2, with an emissions intensity of 1.06 tonnes of CO2 per tonne of LNG.
The report claims this would still make Barossa "the 'dirtiest' in Australia and possibly in the world" when it comes to emissions per tonne of LNG.
The report also warns that adding CCS to Barossa will add "substantially" to the project's costs, lengthen its schedule and "diminish its viability".
Turning Barossa net zero 'not possible'
Chemical engineer and IEEFA guest contributor John Robert, who wrote the report, claims turning Barossa into a net zero development is not possible.
"Whichever way you look at it, Santos' proposed Barossa project is an emissions factory with an LNG by-product – there's going to be more waste than product," he said.
"The modifications and new infrastructure required – and yet to be approved – across the project development would be too costly and sure to delay the project beyond its planned 2025 start date. Both the product and the project itself is in need of being saved or abandoned."
In order for CCS to be introduced at Barossa, it will require modification to the gas processing capabilities on the yet-to-be built floating production, storage and offloading vessel to include extra compression to send CO2 by pipeline to Bayu-Undan.
Running that extra compression will also add to the power requirements of the FPSO, which IEEFA claims will add a further 20% to Barossa's offshore combustion emissions, taking them to about 1.87 million tpa.
It claims that capturing these emissions from power generation is unlikely to be feasible "as the exhaust stream from a gas turbine is quite dilute in CO2 and suitable capture processes are not currently economically feasible onshore, let alone offshore".
It also claims the extra space required on the FPSO for the additional compression could require a major redesign to the layout of the processing space, or even to the FPSO vessel itself.
With the FPSO already potentially in the detailed design phase, IEEFA claims such a rework to the layout or design now would be expensive.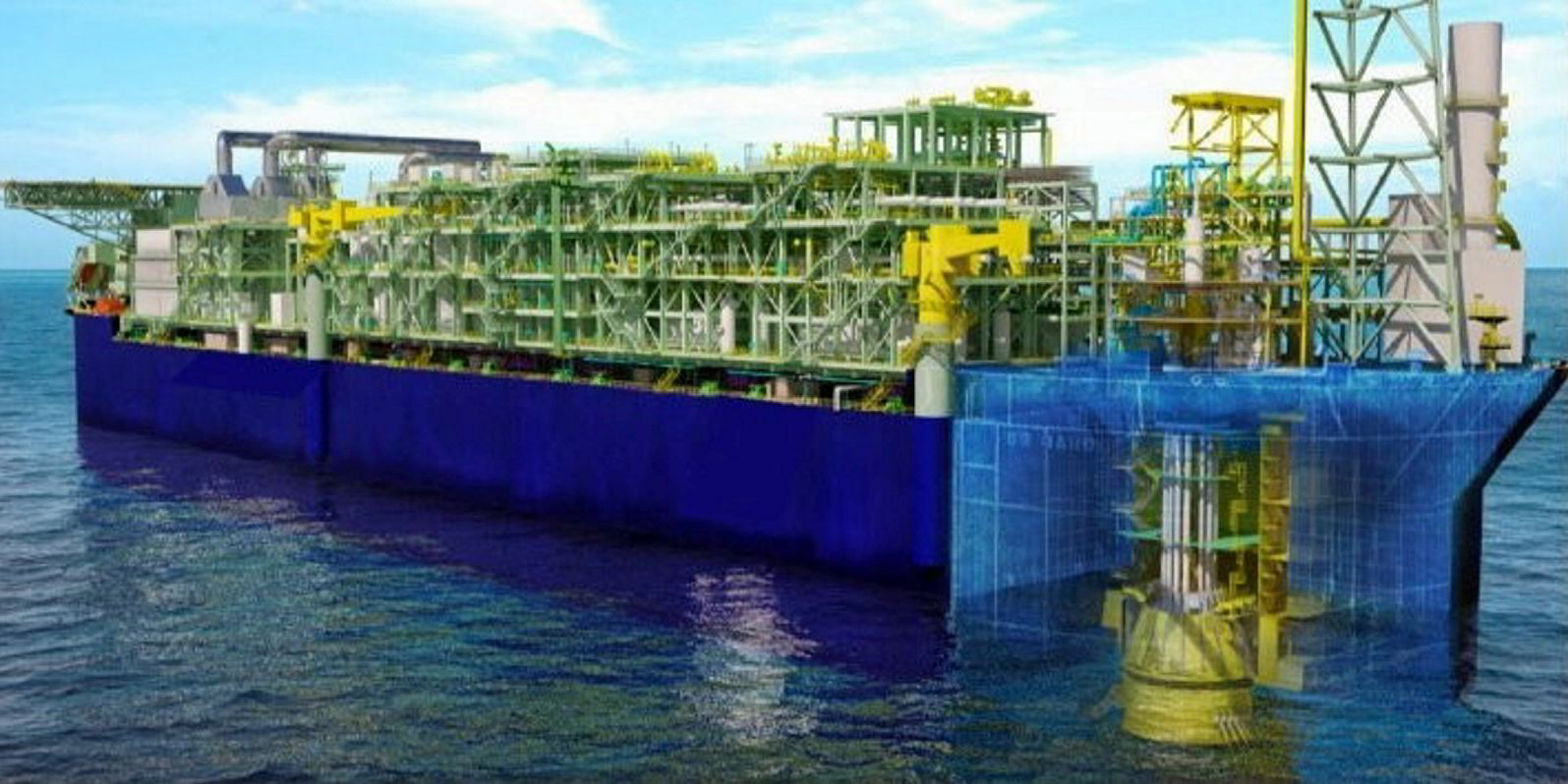 The report also warns that compression would be needed at Bayu-Undan, further increasing the cost of the project, with the existing compressors on the Bayu-Undan platforms unsuitable for CO2 recompression.
IEEFA also claims that combustion emissions form a major part of the 2.05 million tpa of CO2 it estimates will be released into the atmosphere from the onshore Darwin LNG plant, which, just as for the offshore combustion emissions, are unlikely to be feasible to capture.
Roughly 500,000 tpa of CO2 could be captured from the reservoir gas at the plant, however, IEEFA adds it would be hard to justify the 500 kilometre pipeline from Darwin to Bayu-Undan for re-injection and storage of such a small volume.
"The Barossa project is clearly a lemon and a stranded asset in the making," Robert said.
"Santos' current partner in the Barossa, South Korea's SK E&S, and potential partner Japan's Jera, plus Santos' partners in Bayu-Undan including Italy's Eni, South Korea's SK E&S and Japan's Inpex, Jera and Tokyo Gas should all heed these warnings."
Electrification with CCS
IEEFA did highlight a way Santos could reduce emissions from the project to as little as 500,000 tpa, with a carbon intensity of just 0.14 tonnes of CO2 per tonne of LNG.
This would require the use of CCS as well as electrification — utilising renewable electricity to drive electric motors instead of burning gas for all the compression and other power needs of the project, both onshore and offshore.
However, this would require a long-term power purchase agreement with a renewable energy supplier near Darwin.
"An agreement for supply to a continuous load of about 250 megawatts may be attractive to a domestic renewable power supplier and should be able to provide an economic price for the LNG producer," the report claims.
High voltage direct current cables would then need to be laid from Darwin to the Barossa FPSO and to the Bayu-Undan platforms to supply the power, while the Darwin LNG plant would also need to be converted to all electric drives, adding additional costs.
This would still see 1.82 million tpa of CO2 captured offshore and sent for storage at Bayu-Undan, however, the same feasibility issues remain for sending the roughly 500,000 tpa of CO2 captured from the LNG plant feed gas to Bayu-Undan, with IEEFA assuming those emissions would still be vented.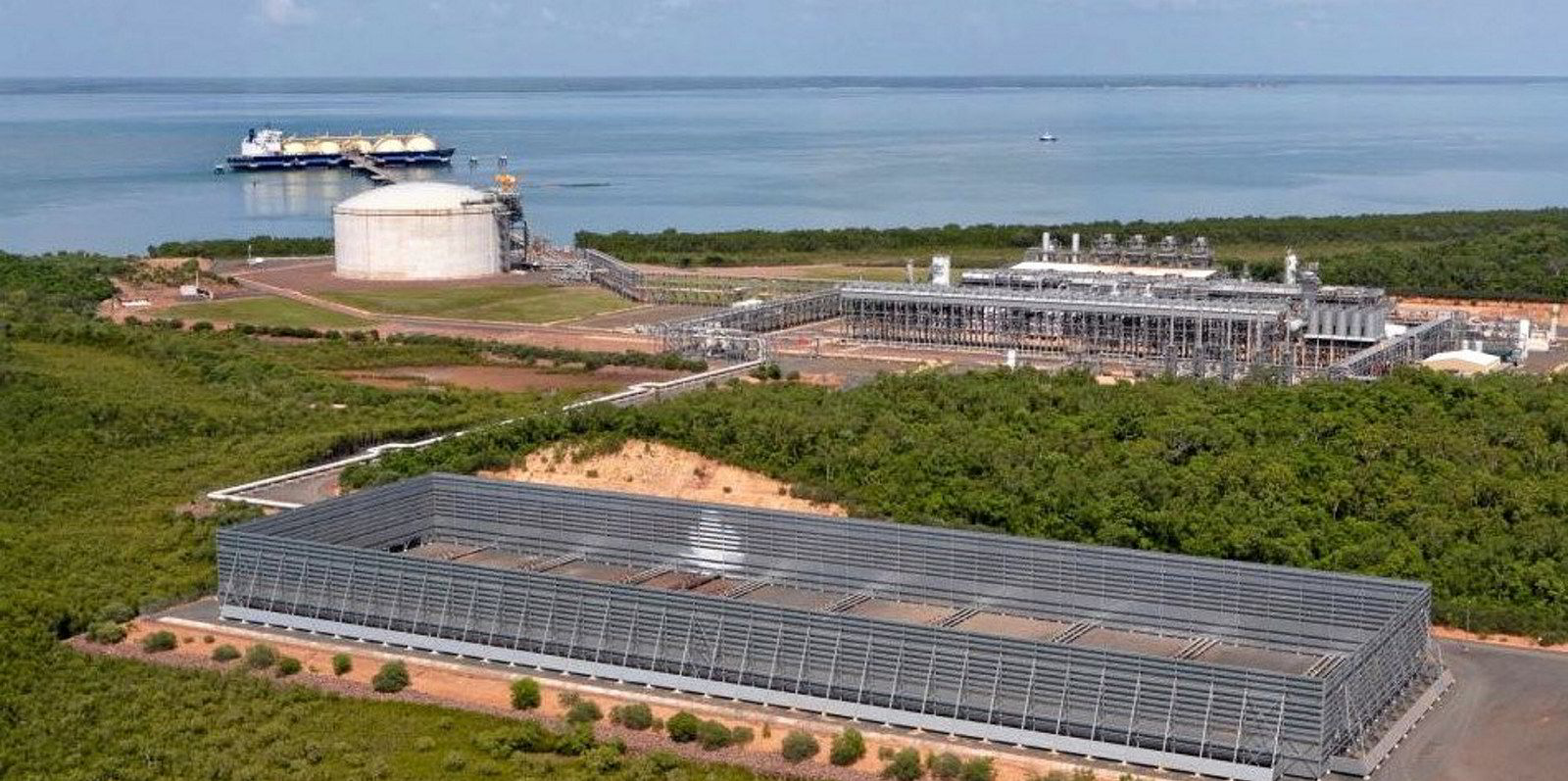 Santos' CCS credentials being challenged in court
IEEFA's report comes as Santos is currently facing legal action from shareholder advocacy organisation the Australasian Centre for Corporate Responsibility (ACCR), which is challenging the company's plan to reach net zero emissions by 2040.
The lawsuit hones in on CCS in particular, claiming more than 80% of Santos' net zero plan relies on the technology, which the ACCR claims is unreliable.
IEEFA notes in its report that Santos could do away with the CCS component altogether at Barossa and instead rely on electrification alone to reduce emissions.
It claims that electrification from renewable energy would reduce emissions to about 2.33 million tpa, with an emissions intensity of 0.63 tonnes per tonne of LNG, which it noted was below the average of 0.7 tonnes of CO2 per tonne of LNG across Australian LNG projects.
While this could eliminate the risk of CCS failure, IEEFA notes extra investment and operating costs will still be required.
A Santos spokesperson declined to comment when contacted by Upstream for a response to IEEFA's report, while also declining to comment if electrification was an option currently being explored to further reduce emissions at Barossa.