(This article first appeared in Upstream's sister renewable energy publication, Recharge.)
The months ahead could be the best of times or the worst for renewable energy.
The Covid-19 pandemic has released an unprecedented macro-economic trauma on the world, creating a terra incognita for all sectors, but few more so than the rapidly evolving wind and solar power industries as they navigate their way into the energy mainstream.
Whether a year from now the impact of the coronavirus on the trajectory of the energy transition is judged to have been cataclysmic or revolutionary is epitomised by the physicist Niels Bohr's words: "Prediction is very difficult, especially if it's about the future."
Capex cuts
In the short term, the shock-waves from the Covid-19-sparked collapse in the price of crude have the potential to cause serial disruptions to the energy sector supply chains and prompted oil companies to retrench spending to protect existing oil & gas investments rather than commit capital to renewables.
This has led industry analysts to forecast significant fall-out for the until-now swiftly expanding clean-energy sectors, with the debate now revolving round only how damaging it will be.
Rystad Energy, for one, has forecast that the growth of commissioned renewables projects will now be "wiped out" worldwide this year, slashing its pre-coronavirus prediction to a "flat growth" total of 126 gigawatts of photovoltaic power and 71GW of wind capacity, and paring back it expectations for 2021 by a further 10%.
Bloomberg New Energy Finance is slightly more sanguine, trimming its 2020 global solar outlook from 152GW to 143GW, and saying the wind sector faces "considerable downside risk" to the 75.4GW it forecast in December but still in line to have a record year for new installations.
And Wood Mackenzie foresees 73GW of wind switched on this year — down almost 5GW on previous forecasts – as the industry grapples with "a crisis unlike anything it's ever seen".
Europe projects
In Europe, renewable energy developers and their supply chains have a put a brave — but realistic — face on the immediate impact of Covid-19.
Danish utility Orsted's chief executive, Samuel Poulsen, assessed the utility's development plans to be "on track so far" and Germany's EnBW announced surging profits from renewables had carried it to meet earnings targets early, making it "rock solid" to weather the coronavirus storm.
Both, in the same breath, recognised there were "clear risks" down the road as the pandemic sweeps the globe.
Wind turbine makers have been showing themselves to be resilient, temporarily shutting down nacelle and blade plants for safety reviews, but with the sector overall seeing manufacturing levels running at 96% , according to advocacy body WindEurope.
And, based on early soundings of its membership, SolarPower Europe is sticking to its expectation that the PV build-out in the EU will not be derailed from reaching 35GW by 2023.
The likelihood that this broad regional market stability would be maintained was given a shot in the arm following a statement by 27 EU heads of government in which they jointly argued that Europe's Green Deal and longer-term energy transition strategy should be dovetailed via a "co-ordinated" approach to Covid-19 emergency measures built around the "green transition and digital transformation".
US looks gloomier
Things look much less rosy in the US, where the pandemic has placed more than half of the wind power sector's 44GW short-term project pipeline – and some 35,000 jobs – at risk, according to the American Wind Energy Association, while, by mid-March, the pandemic was already "taking a toll" on US solar, according to Abigail Ross Hopper, chief executive of the Solar Energy Industries Association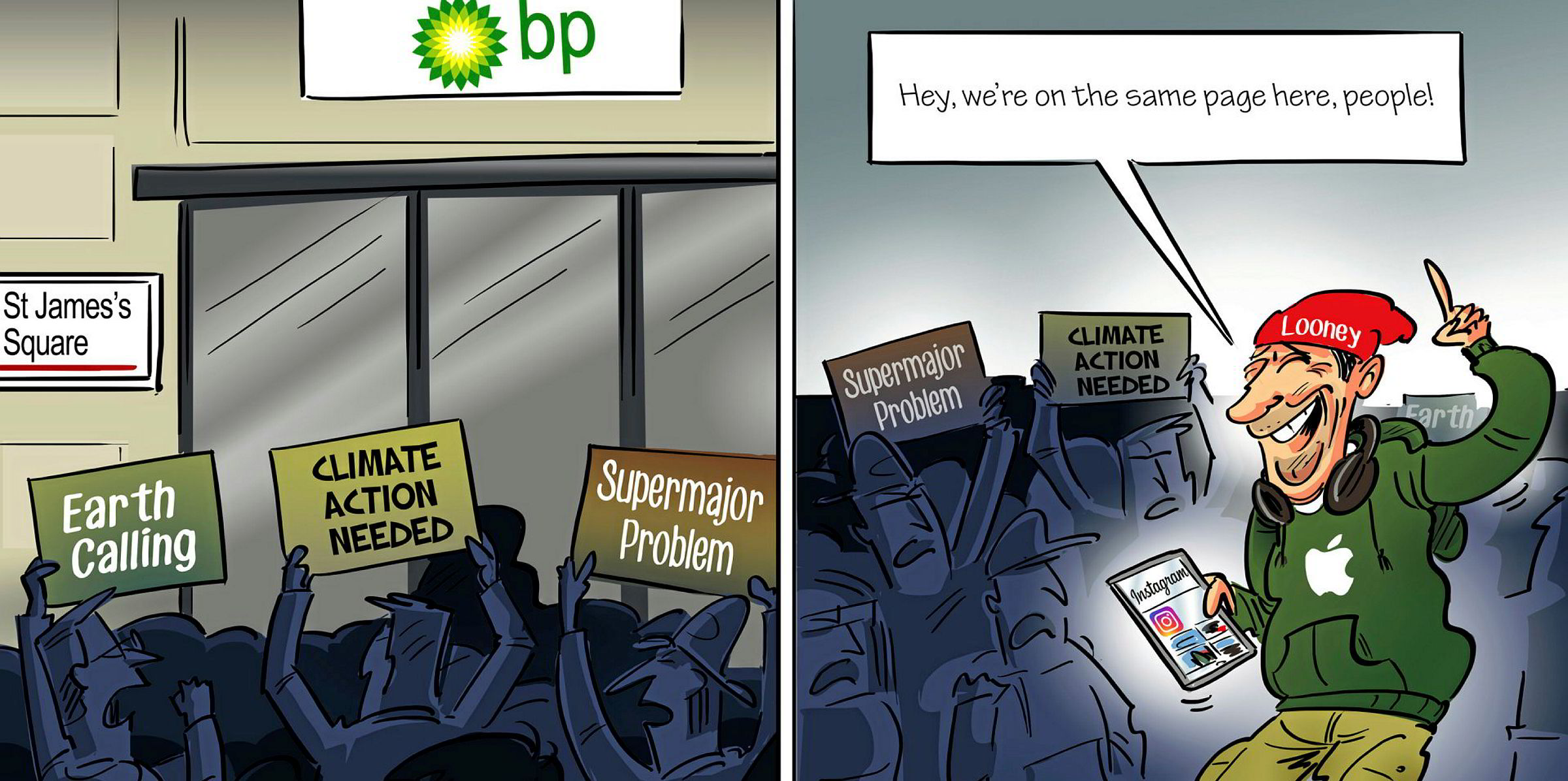 Matters in America have been materially complicated, in the short-term at least, by Washington having snubbed the renewables industry in the recently unveiled $2 trillion stimulus package, having turned a deaf ear to pleas from industry bodies that Covid-19 could cause "catastrophic" job losses and imperil active investments in wind and solar.
The bottom line, ultimately, is that no one can see over the horizon when it comes the first wave of economic damage being inflicted on the renewables industry. As Enel chief executive Francesco Starace said: "I challenge anyone to have imagined anything like Covid-19", as he recently reflected to shareholders that no corporate resilience "wargame" could have foreseen the impact of coronavirus on the world's people, economies and energy industries.
Post-Covid-19 uncertainty
Apparent market 'certainties' are, under the circumstances, best left to the economist-haruspices.
The bigger – indeed biggest – question is how the energy transition and the renewables industries emerge into the period 'post-Covid-19' and what market outlook they will have. As historian Yuval Noah Harari wrote in a Financial Times column on the possible geopolitical outcomes of the pandemic: "We should ask ourselves not only how to overcome the immediate threat, but also what kind of world we will inhabit once the storm passes."
The International Energy Agency (IEA) chief Fatih Birol urged governments around the world in early in March to build in "large scale" spending on technologies including wind, solar, green hydrogen and carbon capture and storage (CCS) to their coronavirus stimulus plans as this would "bring the twin benefits of stimulating economies and accelerating clean energy transitions".
He later added that investment now in renewable energy projects would "firewall" economies against the heaviest financial impact of the pandemic.
The size and shape of the industrial opportunity for renewables to see a global upswell in investment, however, hinges largely on what how the international oil companies redirect their capital investment in barrel-bottom oil market – or whether governments grasp the nettle and begin channeling fossil fuel subsidies, calculate by the International Monetary Fund to still be over $5 trillion a year, into renewable energy development.
Oil price collapse
With crude languishing at sub-$20 per barrel and not expected to soon – if ever – recover to above $35 per barrel, the global energy landscape has fundamentally changed.
The oil price's current historic lows are also a " window of opportunity" to withdraw fossil-fuel subsidies without having the kind of seismic impact on consumers that would cause a public backlash, points out International Renewable Energy Agency (Irena) director-general Antonio La Camera.
"Renewables have become the dominant source of new power generation capacity over the past six years because they are competitive at the bottom end of the conventional fossil-fuel power generation cost range," he said.
"Conversely, oil price volatility may undermine the viability of unconventional oil and gas resources [such as shale gas and oil sands] as well long-term contracts.
La Camera and others including Birol – who in the early days of the Covid-19 outbreak in Europe expressed concerns oil companies could be "challenged [in keeping to] their commitments to clean energy investment" in the face of lower revenues – dismiss the notion that the crude price crash will ultimately take the legs out from under the energy transition, pointing to data from the 2014 oil price crash as showing "no evidence of a link between the two", with renewables investment climbing to "new heights" that year and in 2015.
Strategy re-jigging
Many forward-thinking oil companies are convulsing with comprehensive reworkings of their investment strategies, but few hard numbers are in the public purview yet.
Early signs of more ambitious energy transition plans in the sector included Equinor' decision to shift executive vice president Paal Eitrheim — who so far has headed the Norwegian oil and gas company's new energy business area — to lead a temporary corporate project to handle its response to the coronavirus and oil price collapse, and BP announcing it would draft a shareholder resolution to be voted on next year that would enshrine its pledge to reach net-zero by 2050.
Even before the Covid-19 pandemic, European oil and gas groups had been leaving their American counterparts trailing when it comes to embracing renewables.
US giant ConocoPhillips still to has yet to make a single investment in wind or solar, according to a study of 15 of the world's biggest fossil players by law firm CMS, which calculated Western oil companies were injecting 3% of their combined capital budgets into renewables in 2018, with 96% of that $7 billion going into wind and PV.
But, given that last year international oil companies only funnelled 0.8% of their capital expenditure into renewables and CCS, according to IEA numbers , the only way is up.
Meanwhile, in China, state stimulus packages included a massive, multi-billion-dollar capital infusion in 25 of power giant China Three Gorges' renewable energy projects, with Asia's largest offshore wind build among them.
And as Rystad noted, so far there had been only low-level disruption to the Chinese wind and solar sector supply chains, with global shipments having "more-or-less arrived as expected".
Domestic turbine and PV panel suppliers staff have returned to work relatively quickly — although the nation's world-leading renewable energy expansion targets are looking to be a long bet.
'Don't let a serious crisis go to waste'
Danish wind giant Vestas restarted operations its China plants in mid-February, and German-Spanish OEM Siemens Gamesa has gradually resumed manufacturing over recent weeks — though unalloyed optimism on this front in Europe may be premature.
As has been consistently caveated by almost every industry analyst — renewable energy or otherwise — the wheels have come off the old global economic models, capitalist industrial philosophies are being reimagined, and the world to emerge from the coronavirus pandemic is destined to be is some part unrecognisable from the era before the outbreak
The abiding hope that the global energy transition will end up being supercharged by this cataclysm and not left flat by it, resides in the international community's ability – in the much-quoted words of former US president Barack Obama's chief of staff Rahm Emanuel – to "[not] let a serious crisis go to waste".
(This article first appeared in Upstream's sister renewable energy publication, Recharge.)