Malaysia has ambitious plans to be the regional leader in carbon capture and storage projects.
This is not just an idle boast, nor an initiative intended just to support national oil company Petronas' net-zero goal.
Malaysia is sitting on tens of trillions of cubic feet of sour gas resources that it needs to exploit using CCS to meet domestic demand and to fulfil its term contracts with North Asian liquefied natural gas customers.
Oil and gas currently account for 70% of Malaysia's primary energy mix and are still expected to contribute 60% in 2050.
However, much of Malaysia's gas, including discovered resources awaiting exploitation in fields such as K5, is high in contaminants, with carbon dioxide counts of between 20% and 70%.
Some of these fields, including PTTEP's Lang Lebah offshore Sarawak, also have hydrogen sulphide as well as the CO2 requiring a CCS solution.
By 2030, half of Sarawak's gas output and 15% of Peninsular Malaysia's production will come from high-CO2 fields.
"Petronas has identified CCS as a 'critical enabler' to develop these high-CO2 resources," says Wan Atikahsari Wan Zakaria, senior manager, Sarawak resource development & management at Petronas.
Legislation will need to be drawn up for Malaysia to realise its lofty CCS ambitions. Some of the assets on offer in Malaysia Bid Round 2022 contain identified CCS sites, but these sites will remain as owned assets of Petronas, not the company or companies awarded the acreage.
As of now, there are no specific regulations governing the potential use of such CCS sites and each proposal, which could form part of a future field development plan, would need to be negotiated on a case-by-case basis between Petronas and the operator involved.
"From a regulatory point of view, CCS is considered as petroleum operations for upstream activities, and will be regulated by Petronas. The existing guidelines are being enhanced to include additional scope for CCS," explains Jazlan Zulhaimi, manager Petronas carbon management unit.
He added that Petronas is working towards "maturing" its commercial model to support production sharing contractors in monetising high-CO2 fields. The commercial model will also "cater for third-party utilisation of CCS facilities", he says.
Petronas has certainly taken the CCS bull by the horns. From a virtual standing start, it is forging ahead with the world's largest offshore CCS scheme for the second phase development of its giant Kasawari project offshore Sarawak, for which the final investment decision is targeted later this year.
In Kasawari Phase 2, also known as Kasawari CCS, CO2 will be separated from the produced gas, compressed and then piped 135 kilometres for injection into depleted reservoirs at the M1 field.
Slated for start-up in the fourth quarter of 2025, Kasawari CCS aims to capture an average 3.7 million tonnes of CO2 annually with a total of 76 million tonnes stored over the duration of the project.
Both the project and M1 are operated by Petronas Carigali. "However, as we move forward there are other producing fields in need of a CCS solution," says Mohamed Firouz Asnan, Petronas' senior vice president, Malaysia Petroleum Management, adding that the company is exploring how it can structure commercial arrangements for third-party users.
Petronas has declared its net-zero-by-2050 ambitions and its intent to continually drive down CO2 emissions. Implementing CCS at producing and new fields instead of venting will certainly help.
"We need to develop those high CO2 fields," Firouz says. "We've got customers."
Securing future feedstock gas for the approximate 30 million tonnes per annum Petronas LNG complex at Bintulu, Sarawak, and the company's existing two floating liquefied natural gas vessels — plus the nearshore FLNG planned for Sabah — will increasingly require exploitation of high-contaminant fields.
The PTTEP-operated Lang Lebah field offshore Sarawak, in which Petronas Carigali has a 15% stake, will also incorporate CCS into its development.
However, this greenfield project will follow a different development concept from Kasawari. Gas produced at Lang Lebah will flow to a platform on the Golok field and from there to a new onshore gas plant where the contaminants will be removed before the CO2 is sent back offshore via pipeline for injection into the designated storage site.
Malaysia is also eyeing the offshore sequestration of CO2 produced from its onshore plants as well as potential volumes from neighbouring countries that could be transported by ship and then injected into its depleted gas reservoirs.
Collaboration is crucial
"We realise that we cannot do this alone… in fact, no company can do this alone. Therefore, we are collaborating with other companies to leverage different expertise and experiences," Jazlan notes.
"That's why you've seen us signing MoUs with ExxonMobil, Shell, Posco, MOL and Japex which cover the entire CCS value chain."
While Petronas has enlisted the collaboration of other heavyweights to study the potential of CCS in Malaysia, the company has also advanced its own CCS technologies, including its patented PN2 membrane, which Jazlan describes as having a "superior capability" to reduce CO2 from natural gas.
"It has the ability to significantly reduce CO2 from 70% to 6.5%," he says.
The PN2 membrane is said also to reduce hydrocarbon losses to below 10%, which means fewer membranes would be required.
Other collaboratively developed CCS technologies include cryogenic and solvent-based carbon capture; corrosion inhibitor and Supercorp software for the transportation of carbon; and geopolymer cement and multi-component fibre optic for storage and monitoring operations.
"CO2 in nature is dense and corrosive. Therefore, the pipeline to transport it should withstand the corrosive environment of the fluid and this requires a suitable corrosion prediction tool for optimum material selection. This has led to the development of Supercorp software, which has the capability to model the corrosion prediction of supercritical CO2," Jazlan says.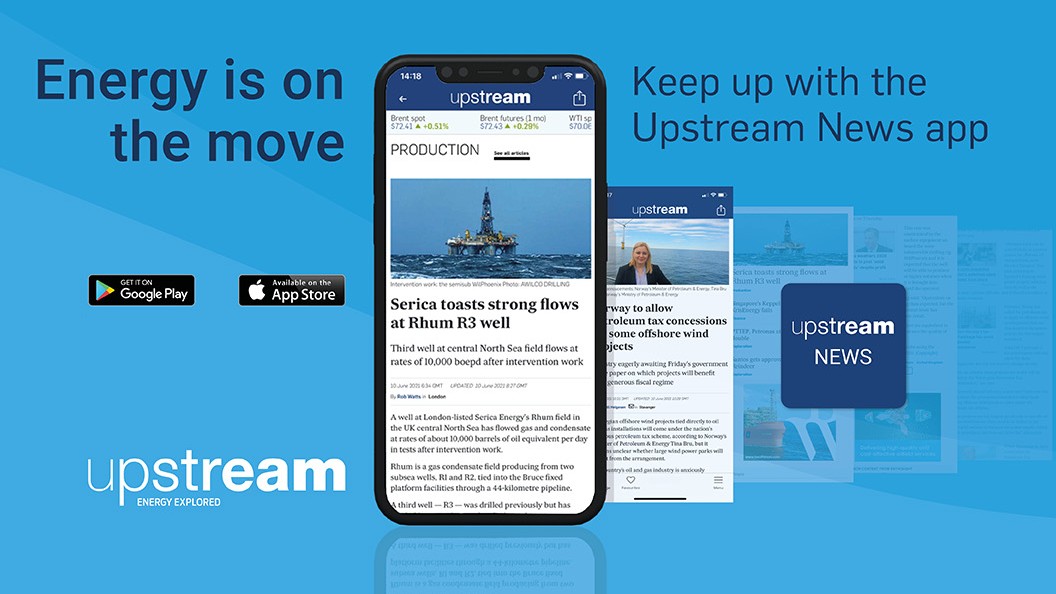 Stay a step ahead with the Upstream News app
Read high quality news and insight on the oil and gas business and its energy transition on-the-go. The News app offers you more control over your Upstream reading experience than any other platform.