Upstream players are having to contend with the "daunting" energy transition, according to Tengku Muhammad Taufik Tengku Aziz, chief executive of Malaysia's national oil company Petronas.
"The energy transition that the entire oil and gas industry has accepted and embraced is no longer imminent. It's here before us," he said.
"We can't escape the fabric of ESG (environmental, social and governance) concerns… partners, authorities and customers, all these [share]holders are really pressing the industry to respond.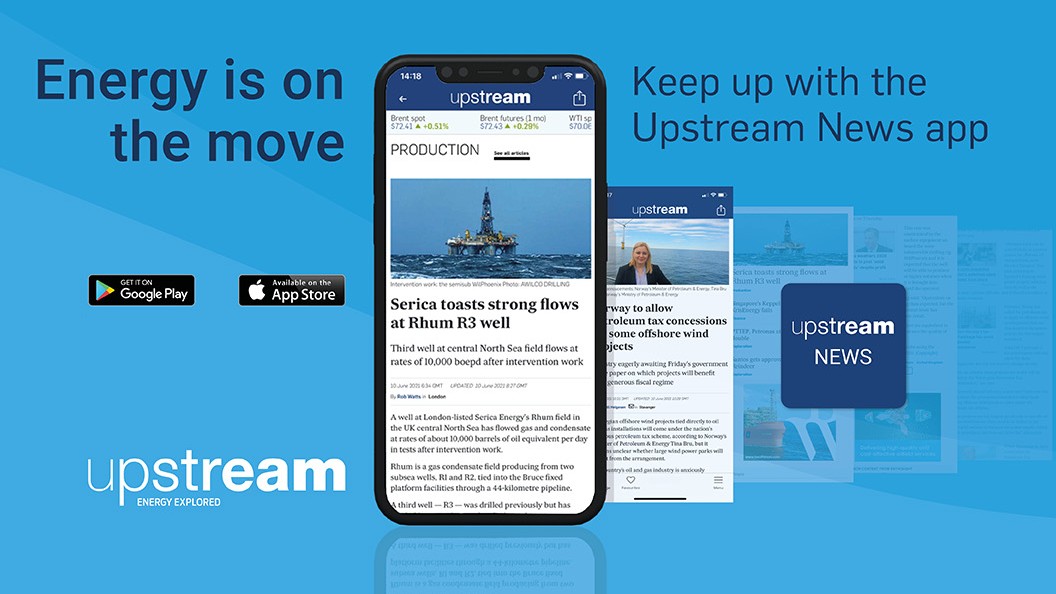 Stay a step ahead with the Upstream News app
Read high quality news and insight on the oil and gas business and its energy transition on-the-go. The News app offers you more control over your Upstream reading experience than any other platform.
"But the response cannot just be by industry. It needs a whole of society. This one, this [energy transition] conversation is now not only taking centre stage. It is almost a primary concern to the extent that our investments have... analysis on their carbon impact," Tengku Muhammad Taufik told media after announcing the company's half-year results.
"[However], the ask cannot just be of industry because host governments need also to map out clear coherent and consistent policies to respond to this."
However, he cautioned that the world does not move at one speed and, because of the different economies, there will not be the same constant velocity on the energy transition path.
"We know that post-2015 in the Paris Agreement, many countries have made commitments. But as we approach November 20 21 where everyone converges in Glasgow and sets new ambitions, we are going to have to find a pathway that everybody can embrace and everybody can execute."
According to the latest Intergovernmental Panel on Climate Change (IPCC) report, global temperature increases are poised to reach or even exceed 1.5 degrees Celsius over the next two decades.
Limiting this temperature increase means capping all future carbon emissions to 300 gigatonnes, a drastic change to the total emission levels of 2020 which was only set at 32 gigatonnes, he noted.
There is uncertainty over whether the current economic rebound is sustainable, and oil and gas players are therefore having to contend with the increasing pace of the energy transition and "a daunting decarbonisation", he said.
Petronas said it would remain resolute in delivering cost-effective solutions with a lower carbon footprint and would remain resolute in executing its three-pronged growth strategy.
The company is continuing to maximise its cash generators by protecting its assets, whether they be located domestically or overseas - the efficiency and profitability of those assets provides a solid base and produces the required monetary resources to fund its growth.
"With the challenge of energy transition staring us in the face, Petronas must build a resilient portfolio that is aligned to our three-pronged growth strategy. This means attaining a superior performing and high-value portfolio... that is sustainable in the long run while positively contributing to society," said Tengku Muhammad Taufik.
"We have seen progress towards achieving this, we continue to expand our renewable energy business and solar — actively pursuing plans to diversify into innovative solutions such as energy storage, hybrid solutions and advanced analytics in energy [and] monitoring technologies."
These are all part of the efforts to future-proof Petronas in the energy transition. The Malaysian company is also building a portfolio of low-carbon energy sources by creating greater access to gas and liquefied natural gas as low-carbon options.
Petronas is also making early headways into hydrogen by leveraging on its proximity to key hydrogen demand centres.
"Our venture into hydrogen will be built upon partnerships leveraging on our existing capabilities in extracting blue hydrogen from our facilities as well as our considerable track record as a reliable energy supplier on this front," said Tengku Muhammad Taufik.
He said that Petronas had initiated "concerted efforts" to determine how to scale up green hydrogen production and solve the technological challenges of safely and economically transporting hydrogen and storing it.
However, the chief executive cautioned that this is not the only challenge because you need to make sure that when you deliver hydrogen, the entire ecosystem responds with it.
"It's a huge technical challenge to deliver this."
Petronas has already grown its solar capacity under operation and development to more than one gigawatt, which includes 180 megawatts in Malaysia and 976MW in India.
Not pleasant reading
Tengku Muhammad Taufik described the latest IPCC report as "not pleasant reading for human beings, let alone a CEO of a Fortune 500 company".
"I think why I say (the energy transition) is daunting, is because no one party can really make that, everyone has to do it together."
Petronas last November announced its aspiration to achieve net zero carbon emissions by 2050 as part of its holistic approach to sustainability that balances ESG considerations that are aligned to its statement of purpose — namely to be a 'progressive energy and solutions partner enriching lives for a sustainable future'.
With the target set for 2050, the company will continue to intensify its efforts toward reducing Scope 1 and scope 2 greenhouse gas emissions from its assets.
Exploration not dead
However, one thing is certain, Petronas will not be turning its back on upstream ventures in the foreseeable future despite the energy transition gaining momentum.
"Exploration is not dead," said Tengku Muhammad Taufik.
"A decarbonised future is not an immediate future without hydrocarbons. A decarbonised future is not a future completely absent of hydrocarbons.
"Any expectations that we have with regards to shifting the energy mix in any scenario, including those produced by the IEA (International Energy Agency), still see oil and gas being a prominent part in the energy mix worldwide.
"Yes, there is talk of oil demand peaking in the next decade but natural gas, conversely, still shows demand growth year-on-year."
Petronas believes there are oil and gas assets that can still be exploited to provide positive cash flow, while also allowing the company to decarbonise and reduce its greenhoue gas emissions.
Petronas' board already takes this into consideration when approving investments, as it does the company's expected oil price of between US$55 and $60 per barrel for the next five years.