Norway's Equinor and Scotland-based SSE Thermal have set their sights on jointly developing two low-carbon power stations in the UK's Humber region that they claim would be among the first in the world to utilise carbon capture and storage (CCS) and hydrogen technologies.
The plans to build one 900 megawatt gas-fired power station with CCS and a 1.8 gigawatt hydrogen power station would support the UK's transition to net zero carbon emissions and accelerate the decarbonisation of north-east England's Humber region, the UK's largest and most carbon-intensive industrial cluster, Equinor said last week.
Norwegian state-controlled player Equinor said its "base case" when it comes to the hydrogen element is blue hydrogen, although a spokesman said the company will also look at other options.
The 900MW Keadby 3 and 1.3GW Keadby Hydrogen projects are both in the development stage.
"Final investment decisions will depend on the progress of policy frameworks that are commensurate with the delivery of this critical net zero enabling infrastructure," said Equinor.
The projects have the potential to create thousands of skilled jobs and revitalise a key industrial heartland, the Norwegian state-controlled energy giant also claimed.
Keadby 3 would be fuelled by natural gas and fitted with carbon capture technology to remove carbon dioxide from its emissions.
The captured CO2 would then be transported using shared pipelines before being stored under the southern North Sea.
Offshore CO2 infrastructure is being developed by the Northern Endurance Partnership, a six-member group that includes Equinor.
According to Equinor, a formal consultation for Keadby 3 concluded early this year and the project is currently progressing towards the submission of a development consent application this spring.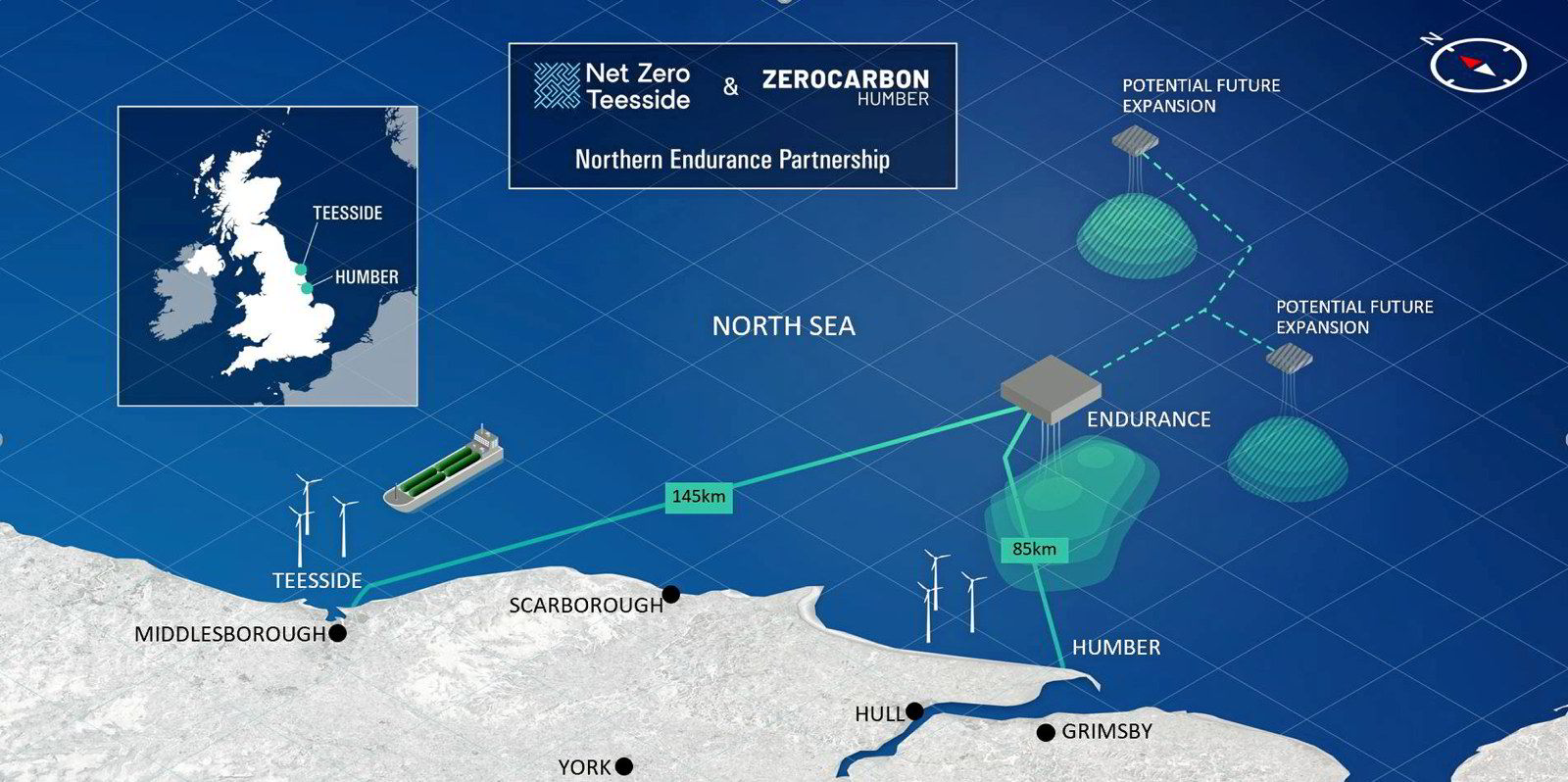 Keadby 3 would have the potential to come online by 2027, the company added.
The Keadby Hydrogen power station would have a peak demand of 1.8GW of hydrogen, producing zero emissions at the point of combustion, Equinor claimed.
It would, according to Equinor and SSE, be the world's first major 100% hydrogen-fired power station.
"With appropriate policy mechanisms in place, Keadby Hydrogen could come online before the end of the decade," Equinor said.
An Equinor spokesman told Upstream: "Our base case is the use of blue hydrogen, but we will study different opportunities, also green hydrogen. It is still early."
He added that one possibility is to use hydrogen that could be produced in the area.
"The reason we want to build different power plants with different technologies is that we want to test different low-carbon solutions for power production," he added.
Grete Tveit, senior vice president for low carbon solutions at Equinor, said: "These world-leading power plants at Keadby will accelerate efforts across the Humber to create a decarbonised industrial cluster."
The projects are a further step in Equinor's ambitions for the Humber, she added, following on from its H2H Saltend project that will start producing low-carbon hydrogen at scale by the mid-2020s.
"We believe these technologies are vital for heavy industry, flexible power and other hard-to-abate sectors to achieve net zero emissions, while also ensuring a just transition for industrial communities," said Tveit.
Stephen Wheeler, managing director of SSE Thermal, added: "These projects would play a major role in decarbonising the UK's flexible generation capacity, while supporting a green economic recovery in the Humber."
"With over 12 million tonnes of annual carbon emissions, ideal transport and storage options, and major energy and industrial companies working together, the Humber has to be at the centre of the UK's decarbonisation strategy."
SSE Thermal and Equinor are also developing options for hydrogen blending at the former's Keadby 2 project - which is under construction - aiming to progressively decarbonise the UK's newest power station
The two companies also intend to collaborate on projects elsewhere in the UK.
UK Secretary of State for Business, Energy & Industrial Strategy Kwasi Kwarteng said: "The Humber region is at the heart of our commitment to tackle climate change and is already on the frontline of developing vital clean technologies which will change the way people's homes and businesses are powered while slashing emissions.
"This new partnership will ensure that world-first technology is being developed in Scunthorpe and across the Humber, creating green jobs and bringing new investment, which will benefit local communities and businesses — revitalising this industrial heartland as the UK builds back greener."