Oil major Equinor, German utility RWE and a unit of aluminium producer Hydro (formerly Norsk Hydro) have teamed up for a joined bid in Norway's upcoming offshore wind tender.
The three companies have signed a co-operation deal to jointly prepare and submit an application to develop a large-scale bottom-fixed offshore wind farm in the Southern North Sea 2 area (Sorlige Nordsjo 2) in the Norwegian North Sea.
Sign up for our new energy transition newsletter
Gain valuable insight into the global oil and gas industry's energy transition from Accelerate, the new weekly newsletter from Upstream and Recharge. Sign up here
Norway's energy ministry has recently opened up two areas for offshore renewables – Utsira North and Southern North Sea 2 – and authorities are currently working on the licensing process for offshore wind projects.
Equinor earlier this month had already announced another collaboration deal, with the Vargronn joint venture of Italian oil group Eni with Norwegian energy investment house HitecVision, to bid in the tender for Utsira North with a floating wind project.
"The North Sea has among the world's best wind resources. A large-scale offshore wind farm at Sorlige Nordsjo 2 could play a key role in expanding the North Sea as an offshore energy hub and create new industrial opportunities for Norway as an energy nation," said Equinor's executive vice president for New Energy Solutions, Pal Eitrheim.
"Between Equinor, RWE and Hydro we have the industrial capabilities, from the turbine to the consumer, to create value and supply renewable power to Europe."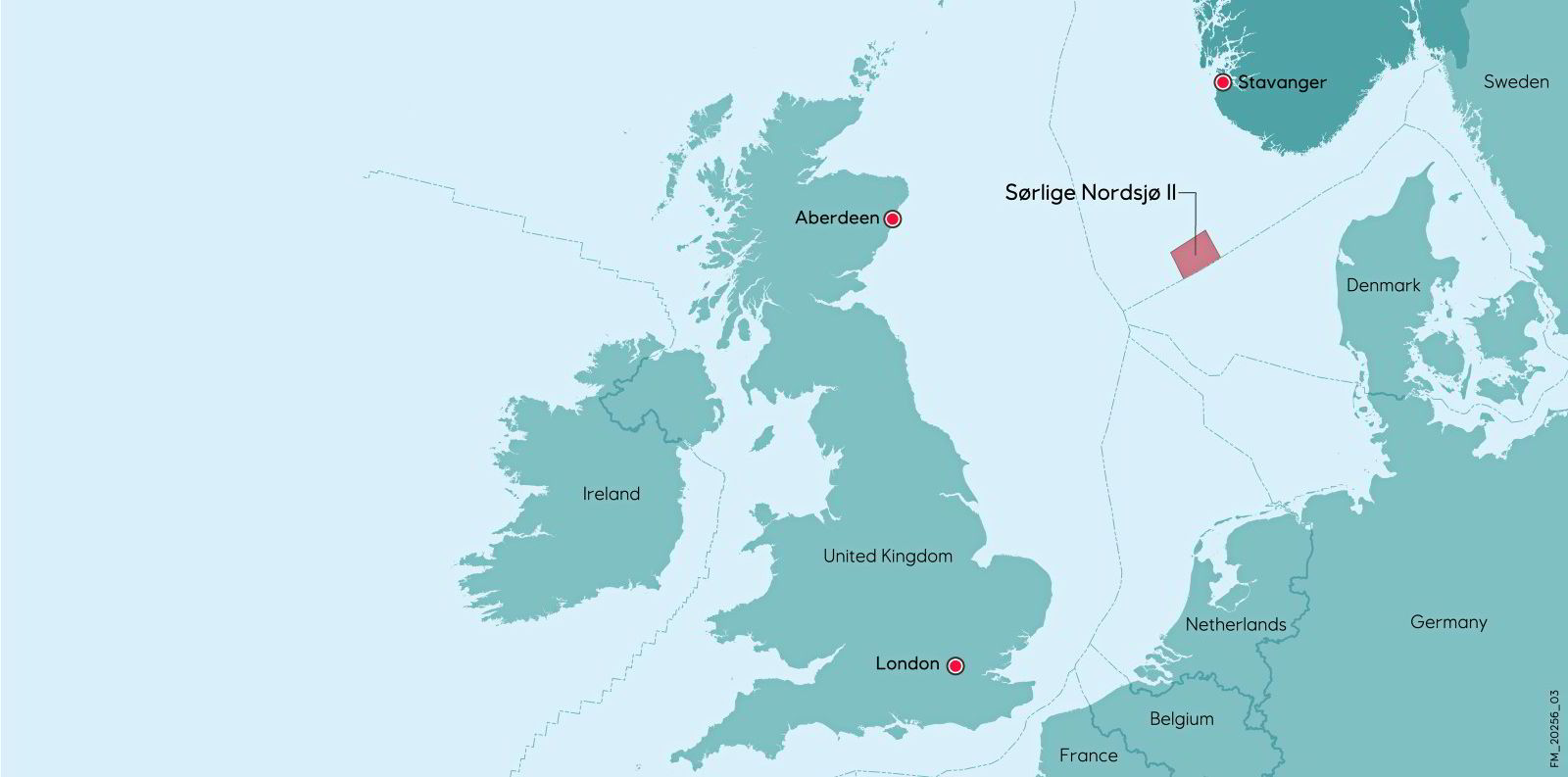 World's best wind resources
The companies said the Southern North Sea 2 area has one of the best wind resources in the world, but didn't tell what exact size their planned project will have. At a water depth of between 53 to 70 metres, the area is rather deep for bottom-fixed offshore wind.
"Offshore wind is key for meeting the increasing demand for renewable power, supporting local industries and creating new, future-proof jobs," said Anja-Isabel Dotzenrath, chief executive at RWE Renewables.
"We will bring our 20 years of experience and expertise in the offshore industry together with our partners Equinor and Hydro to contribute in delivering Norway's offshore wind ambitions."
With Hydro, which is participating through its Hydro Rein subsidiary, the companies already have a potential power client in their bidding consortium. The aluminium giant has been a large corporate buyer of renewable power.
"For Hydro, this cooperation is part of our strategy to diversify and explore growth opportunities in new energy," said Hydro Energy's executive vice president Arvid Moss.
"Through Hydro REIN, we bring our industrial capabilities and deep energy markets knowledge to the partnership, and we are happy to cooperate with RWE and Equinor."
(This article first appeared in Upstream's sister renewable energy publication Recharge on 26 May, 2021.)