Equinor's ambitious energy transition plans can only be put into practice if European and global leaders stick to their climate commitments, a top executive with the Norwegian major has warned.
While acknowledging that spiralling commodity prices and the ongoing war in Ukraine may force governments to focus on energy security and push the debate over climate change into the background of the energy crisis, Equinor's vice president for climate and sustainability Hilde Roed said she remained confident about the determination of European nations to meet their climate commitments.
"What we have seen is that the European Union is talking about the necessity of using the energy crisis to accelerate energy transition," she said.
Equinor's Energy Transition Plan — which is due to be submitted for an advisory vote by shareholders at the company's 2022 Annual General Meeting on 11 May — aims to halve greenhouse gas emissions from operated oil and gas fields by 2030, taking the company's 2015 emission levels as the point of comparison.
The plan aims to achieve an installed renewable energy capacity of between 12 and 16 gigawatts by 2030 and to store 15 million to 30 million tonnes of carbon dioxide by 2035.
Speaking with Upstream in an exclusive interview, Roed expressed confidence that international climate commitments will generate strong demand for carbon capture and storage and production of hydrogen in just about any scenario, lending resilience to the energy transition plans of oil and gas companies like Equinor.
"There will be serious consequences if the climate goals are not met," she said.
On the other hand, Roed stressed that such ambitions can only be realised if industry, society and policy makers work together.
"These are ambitions, and we have stated that the plan depends on customers and society moving in the same direction," she said.
Half the cake
A central plank of Equinor's energy transition plan involves the company's commitment to allocate more than half of its annual gross capital expenditure to renewables or low carbon solutions by 2030.
Roed does not believe current high oil and gas prices and low profitability in offshore wind will affect the ambition.
"We strongly believe that energy transition is a megatrend, and that the energy mix will, and must, become greener. We see growth in renewable energy and, long-term, demand for oil and gas will drop," she said.
Upstream has recently reported that profitability within offshore wind has become challenged by rising commodity prices and also by the kind of aggressive bidding in auctions that has been described as "a race to the bottom".
Equinor has not been successful in picking up new offshore wind farm acreage in recent auctions in the UK and Denmark, although Roed insists that the company's ambition of reaching 12 to 16 GW in 2030 is achievable.
"Our projects listed in the plan, such as Empire Wind and Beacon Wind in the US, Doggerbank in the UK and our projects off Poland, take us two-thirds on the way to the goal of 12 to 16 GW by 2030, with real returns of 4% to 8%," Roed said.
She added that the risk of low returns from the offshore wind portfolio need to be viewed "in long-term".
"There is volatility in both renewables and oil and gas, and our strategy remains firm," she said.
In its energy transition plan, Equinor also aims to reduce net carbon emissions from the use of Scope 3 sold products by 20% by 2030 and 40% by 2035.
Roed said that Equinor does not aim to free end-users from responsibility for their emissions, but that the company is concerned with reducing emissions from the entire value chain.
"There are two ways to reduce Scope 3 emissions — either by replacing fossil fuels with renewable energy or by decarbonising oil and gas by providing emission-free products and services like carbon capture and storage and hydrogen.
"In the short-term, we do not believe it is reasonable for Equinor as a carbon-efficient oil and gas producer to reduce production because the world needs reliable energy," she said.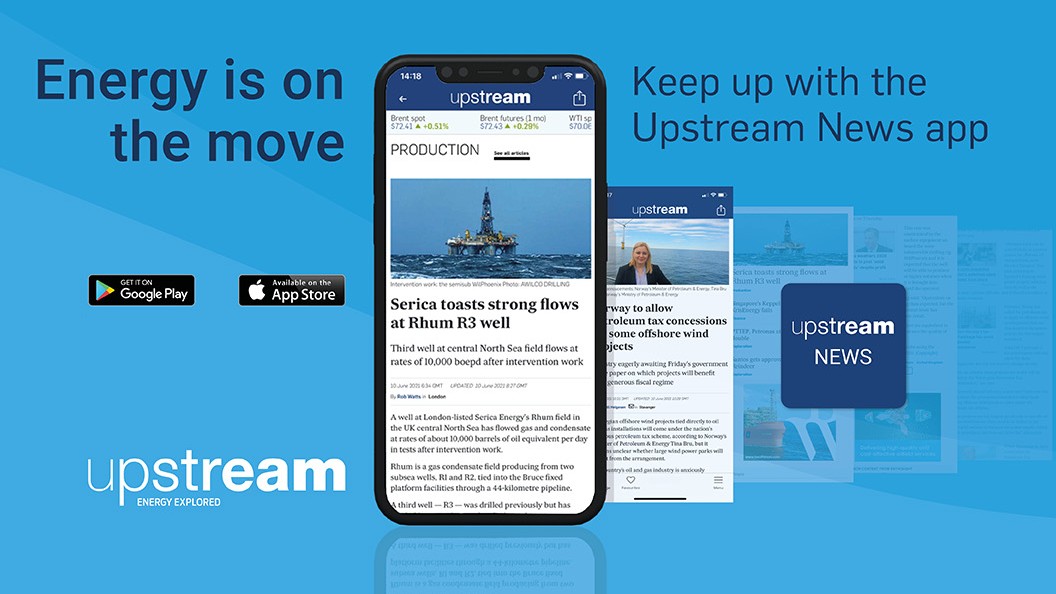 Stay a step ahead with the Upstream News app
Read high quality news and insight on the oil and gas business and its energy transition on-the-go. The News app offers you more control over your Upstream reading experience than any other platform.