Equinor remains on course to reach ambitious renewable-energy targets and could even increase its green-power investments, according to the Norwegian oil and gas giant's senior vice president for renewables in Europe, Trine Borum Bojsen
"In terms of our transition plan and our strategy as we have set out, we remain on path to achieve that, including our previously communicated ambitions to have 12GW to 16GW of installed equity renewable capacity by 2030," Borum Bojsen told Upstream's renewables sister publication, Recharge, at the recent WindEurope conference in Copenhagen.
Borum Bojsen spoke before the company announced its decision this week to put its 1GW Trollvind floating wind project in Norway on hold due to challenges such as technology availability and rising costs at a project that had been planned without state support.
But an Equinor press official told Recharge on Tuesday that Borum Bojsen's commitment to reach up to 16GW of green power capacity still stands and was not impacted by the Trollvind halt.
Equinor chief executives Anders Opedal helped raise doubts about these commitment in March, when he stressed that Russia's invasion of Ukraine and the subsequent energy crisis had sparked a new focus on oil and gas as pillars of Europe's energy security and probably given fossil sources a longer shelf life.
The International Renewable Energy Agency (Irena) also detected investments returning to fossil fuel production in the past two years.
Despite those trends, Equinor has not changed its renewables strategy, Borum Bojsen insisted.
"We also remain on track to invest in renewables as set out, and we might look to do even more if the right opportunities are there."
Although the company has endured losses in its renewable-energy business in the past two years, Equinor's transition plan has always been realistic, Borum Bojsen insisted, as it was obvious from the onset that "you need to invest in projects first, before you can secure the returns".
"If offshore wind has long lead times, sometimes you invest, and then you see the cash coming in five to 10 years later."
The company expects a positive cash flow in renewables in the next decade, she added, and still envisages project base real returns of between 4% and 8%, while capturing higher returns through project farm-downs (part sales) where possible, as it has done recently in the US and UK.
So far, Equinor has less than 1 GW in pro-rata operating renewable energy, but that capacity is slated to rise fast in coming years, starting with the gradual commissioning of the 1.2 GW first phase of the giant Dogger Bank wind farm in the UK part of the North Sea, where the company holds 40%.
"We are bringing Dogger Bank into the mix this summer with first power. That, of course, will make a big impact to our portfolio as it is also a major capital expenditure, because it is a big project to build." At least two more phases Dogger Bank are slated to follow suit.
Promising German market
The company is also increasingly eying the German market for wind at sea, together with local partner EnBW. The country launched its biggest-ever offshore wind tender this year in a7 GW auction for areas that have not been developed previously.
Equinor has started to expand its team in the "very promising" German market, but Borum Bojsen didn't reveal whether the company and EnBW will actually bid.
Like many of its peers, Equinor dislikes the possibility of negative bidding that Berlin has recently introduced in the German auctioning system, warning that getting a business to work from a bottom-line perspective cannot be ignored as a starting point.
With the difficulties the offshore wind market is facing right now coming at a time when governments are massively increasing their offshore wind targets, Norum Bojsen described a supply chain and a market that is "a little bit in crisis around commodity prices, inflation".
She added: "We believe we need pricing stability in the market as financial sustainability of the offshore wind industry is important to take the industry forward."
Borum Bojsen assumed her role as new senior vice president for renewables in Europe at Equinor only at the beginning of May but brings more than 23 years of offshore wind experience to the job, and noted that the demands have become more complex.
"There is a request from governments to add batteries, power-to-x, hydrogen solutions, they also ask maybe to take some merchant risk… with zero bidding," she said, adding that the pressures of rising prices means that there is "a sense of something not adding up".
Borum Bojsen has called for a long-term outlook from policymakers, an increase in acreage on offer and faster permitting processes.
Equinor is also looking to use oil and gas legacy networks and industry contacts to respond to the growth that is represented by the arrival of new offtakers and partners coming through the decarbonisation of industries through electrification and the emergence of green hydrogen.
"We can handle complexities," Borum Bojsen said.
(This article was originally published in Upstream's renewables sister publication, Recharge)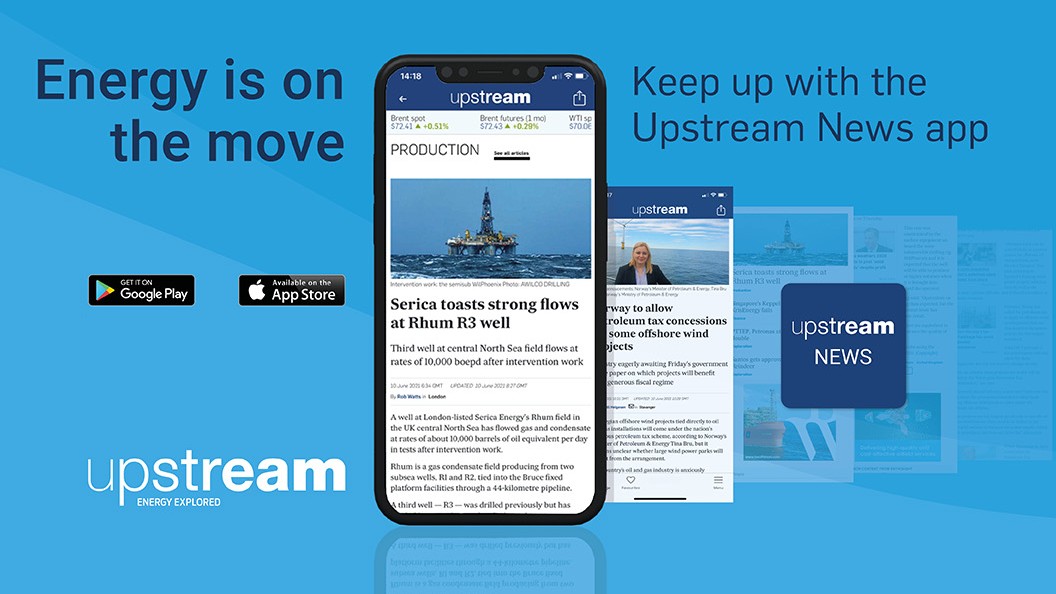 Download the Upstream News app
Read high quality news and insight on the oil and gas business on-the-go