The president of the European Commission delivered a clear message to energy market players and investors at the EU Industry Days conference in Brussels where uncertainty about the supply of Russian gas piped to the continent was in sharp focus.
Russian supplies account for about 40% of European natural gas imports, and constraints on this are seen as a core reason for the unprecedented rise in prices on the continent, with spot rates moving above $2000 per 1,000 cubic metres in December, triggering a leap in electricity costs across western Europe.
In her address on Thursday, Ursula von der Leyen said the bloc's master plan for reaching climate neutrality by 2050, called the European Green Deal, remains the most effective insurance against any future increase in energy prices.
"It is the CO2-heavy, old energies of oil, coal and gas that are becoming more and more expensive, she said, warning that it is European dependence on old forms of energy that makes the continent so vulnerable to price hikes.
"Every kilowatt hour of electricity that Europe generates from the sun, wind, hydropower and biomass makes us more independent from Russian gas and other energy imports. We have to accelerate the deployment of renewables everywhere in Europe," von der Leyen said.
"We will issue additional recommendations to member states on how to speed up approval processes," she added.
LNG solution
In the short term, von der Leyen said that EU members "could do so much more" in reducing their dependence on Russian pipeline gas, including sourcing alternative suppliers of the cleaner-burning of the three main fossil fuels.
"We can jointly procure gas to be a more significant player on the international markets. We can better use and expand our gas storage facilities across Europe. We can build up strategic gas reserves — like we have in place for oil. These and other measures the European Commission will shortly propose to member states," she said.
But von der Leyen said Europe has "done its homework" since Russia occupied Crimea in 2014.
"Today we have more than 20 large LNG facilities at European ports and gas infrastructures are deeply interconnected. We are actively engaging with partners like the US, Norway, Algeria, Azerbaijan and Qatar," she said.
Irregular behaviour
"Russia has no interest in increasing supplies right now, despite peak prices. Just look at Gazprom: its storage in Europe is nowhere near the level it should be. Gas flows through the Yamal pipeline and Ukraine remain low. All this shows that Gazprom does not behave like a regular gas supplier," she added.
Although the Russian gas monopoly has increased gas supplies to Europe since the beginning of February after record low deliveries in January, shipments are still well below average levels for this time of the year.
Europe has seen increasing supplies of liquefied natural gas from the US this year, but spot prices for March gas deliveries remain above $900 per 1,000 cbm.
With prices so high, there are growing concerns over whether European nations will be able to replenish near-empty storage facilities ahead of the next winter.
Polish arbitration
In a move that is widely viewed as politically motivated, Gazprom has also filed for arbitration proceedings against its core customer in Poland, the country's oil and gas producer, and importer, PGNiG, seeking to retroactively increase prices for deliveries between 2017 and 2020 despite losing an earlier case on the same issue.
PGNiG said that after looking at the Gazprom's filing, it believes "those claims are formally inadmissible".
Poland, together with Ukraine, has been a leading objector to Gazprom's Nord Stream 2 gas pipeline project, which provides a new Baltic Sea route to Germany, potentially cutting out Ukraine and Poland.
Gazprom also said on Thursday that it wants to have more decision-making power over Moldovagaz, a sole gas importer to Ukraine's southern neighbour Moldova.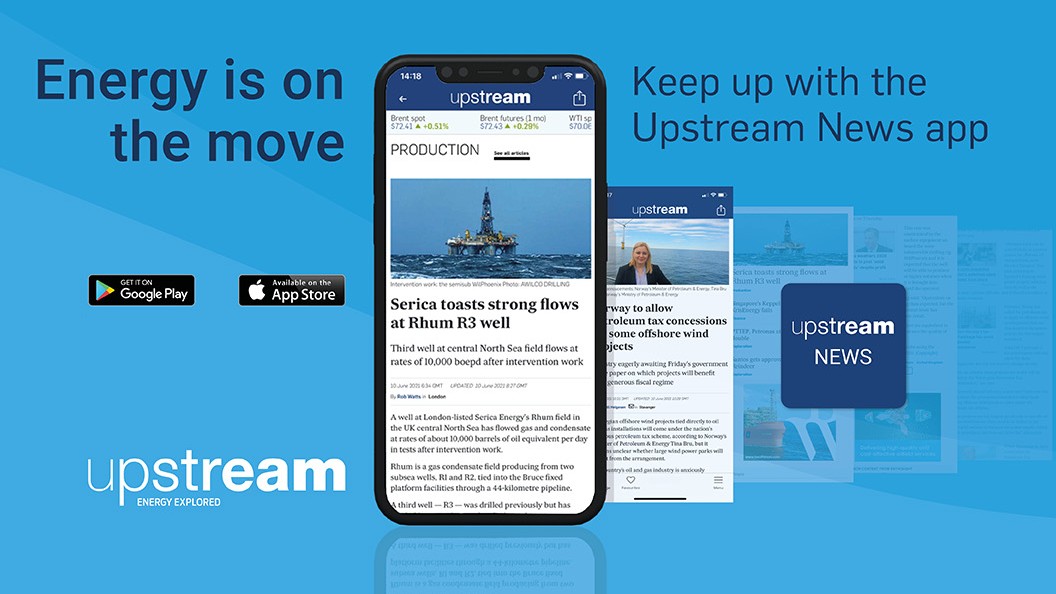 Stay a step ahead with the Upstream News app
Read high quality news and insight on the oil and gas business and its energy transition on-the-go. The News app offers you more control over your Upstream reading experience than any other platform.