Oil and gas companies investing in offshore wind power are exploring how they can use this renewable energy to make green hydrogen by splitting water.
Energy can be transported to shore in the form of hydrogen — produced by wind-powered electrolysis — through pipelines rather than cables, a generally cheaper form of offshore transport, speakers said at the Offshore Technology Conference in Houston on Wednesday.
Eric Miller, senior advisor of the Hydrogen and Fuel Cell Technologies Office at the US Department of Energy, outlined several options for the integration of offshore wind and hydrogen, including the potential for hydrogen liquefaction facilities offshore.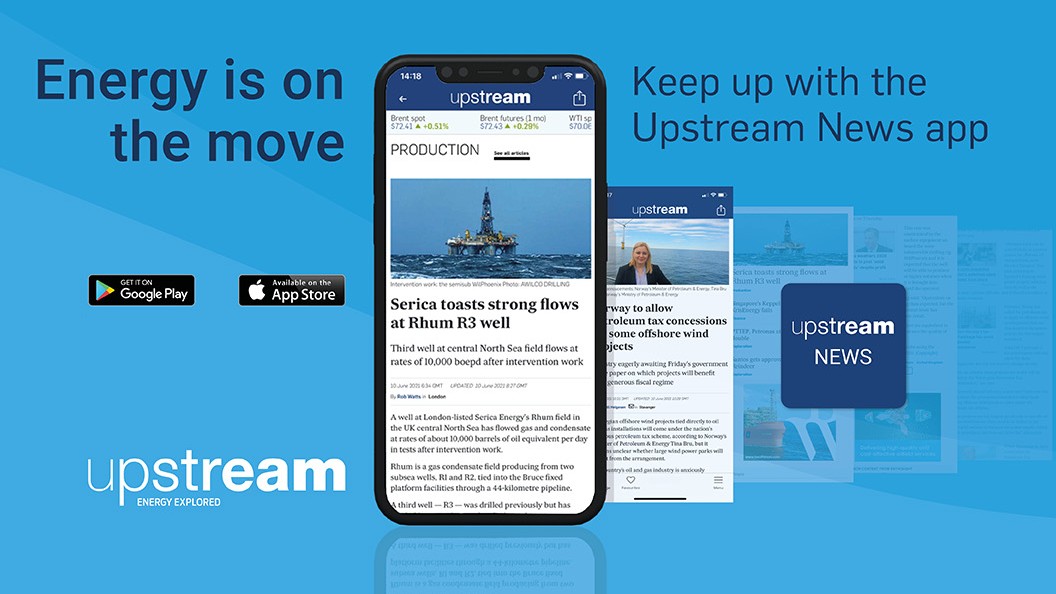 Stay a step ahead with the Upstream News app
Read high-quality news and insight on the oil and gas business and its energy transition, on the go. The News app offers you more control over your Upstream reading experience than any other platform.
Several projects are in development to explore the integrated technology, including Spanish major Repsol's Deep Purple pilot project in Norway. This project would store hydrogen in underwater tanks and ultimately operate autonomously.
The Netherlands Organisation for Applied Scientific Research (TNO) also has a pilot project with Nexstep, a Dutch association for the decommissioning and reuse of oil and gas infrastructure, that focuses on utilising oil and gas infrastructure for hydrogen production and transport.
Their programme, called the "Pilot for Offshore Hydrogen Production," or PosHYdon, studies how hydrogen can be mixed with natural gas in existing gas pipelines, testing the best percentages for onshore processing. The programme also positions the hydrogen electrolyser on an existing oil or gas platform.
Barriers to offshore hydrogen
Producing hydrogen offshore offers opportunities to store clean energy, which can help manage the changes in supply and demand for renewable energy.
Rene Peters, business director of gas technology at TNO, said transporting molecules in pipelines is cheaper than transporting electrons in cables, but transporting hydrogen can still be expensive.
"I think the major hurdle is in the cost. The cost of [hydrogen] production with electrolysis is still extremely high compared to grey hydrogen or blue hydrogen production, and bringing it to an offshore environment as we all know is even more costly," Peters said.
Grey hydrogen is made with unabated fossil fuels, while blue hydrogen is produced by using natural gas with carbon capture.
"The cost of the electrolysis technology itself has to go down significantly, but on top of that the cost of offshore wind production has to go down as well to end up with a competing price for green hydrogen," Peters said.
A big step in cost reduction comes with scale, which is expected as the US and other nations announce huge targets for offshore wind and other technologies.
However, Miller stressed that the integration of the technologies needs to be part of their scaling up if they are to successfully operate together in the next decade.