An unusual tableau kicked off ONS 2022 in Stavanger as the chief executives from the three European supermajors in Norway's Northern Lights project — Shell, Equinor and TotalEnergies — took their places at the front of a small, crowded meeting room in the DNB Arena.
The occasion was to announce the first commercial agreement for the cross-border transportation and storage of liquefied carbon dioxide from the Yara Sluiskil ammonia and fertiliser plant in the Netherlands.
The presence of Shell's Ben van Beurden, Equinor's Anders Opedal and Patrick Pouyanne of TotalEnergies in the same press briefing underscored what they and other officials in the room considered the importance of the announcement — "a day for history, for the future", as Norway's Minister of Petroleum & Energy, Terje Aasland, put it.
The agreement concerns a modest amount of CO2 — 800,000 tonnes per annum — relative to what climate scientists believe must be captured and sequestered over the coming decades to avert the worst effects of a warming planet.
But the executives in Stavanger said the Yara deal could set a template for further commercial agreements and encourage the scaling up necessary to bring down costs and build a thriving carbon capture and sequestration industry.
"With this agreement, we have reached an important milestone in the creation of a commercial value chain for the transportation and storage of CO2 on the Norwegian continental shelf," Opedal said.
Major step
Describing cross-border CO2 transport as "a major step" for the large-scale decarbonisation of hard-to-abate industrial clusters in Europe, Opedal added: "With this, we open a very important value chain that is critical for the world to reach net zero [emissions] by 2050."
Under the agreement, Northern Lights will receive CO2 that will have been compressed and liquefied at the Yara facility in Sluiskil, Holland, with storage slated to begin in early 2025.
The CO2 will be transported in two specially built vessels to the Northern Lights onshore facility in Norway and then piped to storage sites 2600 metres under the seabed off the coast of Oygarden.
The Yara deal will bring the first phase of Northern Lights to its full capacity of 1.5 million tpa when combined with a roughly equal amount of CO2 from the Norwegian government's Longship CCS project, which is scheduled to begin deliveries in 2024.
The government provided 80% of the funding for the initial phase of Northern Lights, in which Shell, Equinor and TotalEnergies hold equal shares.
A proposed second phase would expand storage capacity to more than 5 million tpa. Officials did not reveal the terms of the Yara deal but said if all goes as planned, it could pave the way for a final investment decision on phase two, which is expected to be mostly funded by commercial agreements.
Northern Lights managing director Borre Jacobsen called the agreement "an important step for Northern Lights, for Norway and for Europe".
"Carbon capture and storage is a critical climate mitigation technology, and with this commercial agreement we are now opening a market for cross-border CO2 transportation and storage services," Jacobsen said.
"With this agreement, the capacity of Northern Lights phase one will be filled. But we are not done yet. Much work remains to be done before we are in operation in 2024, and we hope to sign many more agreements with customers and expand capacity accordingly."
CCS works
Van Beurden, calling the deal a industry milestone, said: "The key thing is that we have actually delivered on the vision of this project, which is to have an international cross-border collaboration where supply and demand for CO2, disconnected, are being brought together in a new business model."
The Shell chief said the agreement shows that CCS "actually works".
"Of course, it always worked technically — that wasn't the issue. But can it also work commercially? Can it also work politically? Can it also work legally, in the constructs that we are now putting in place? And the fact that it can, I think, is a major breakthrough."
Van Beurden pointed out that, according to Shell's own data mapping out various pathways to achieve Europe's net-zero goal by 2050, the continent would need one CCS project on the scale of Northern Lights per week for the next 25 years.
Pouyanne agreed, saying that 1 million tonnes "is a very small step", rounding up the per-annum contribution of CO2 from Yara. "But I think it's a very important step on the way forward."
"We know that if we want to make a commercially viable project, we need to target 10 million to 20 million tonnes [per annum]," he said.
An expansion on that scale could include pipeline transport of CO2 in addition to a fleet of vessels.
"As with all new value chains, you start small and you always have the ability to scale up," Opedal said. "And with scale-up comes new technology, new ship technology. We will have pipe technology that will also be added so we can lower costs further."
To meet TotalEnergies' own target for net zero emissions by 2050, Pouyanne said: "We know that we have to store 50 to 100 million tonnes per year for other industries — for our customers, in fact — and it's part of our journey."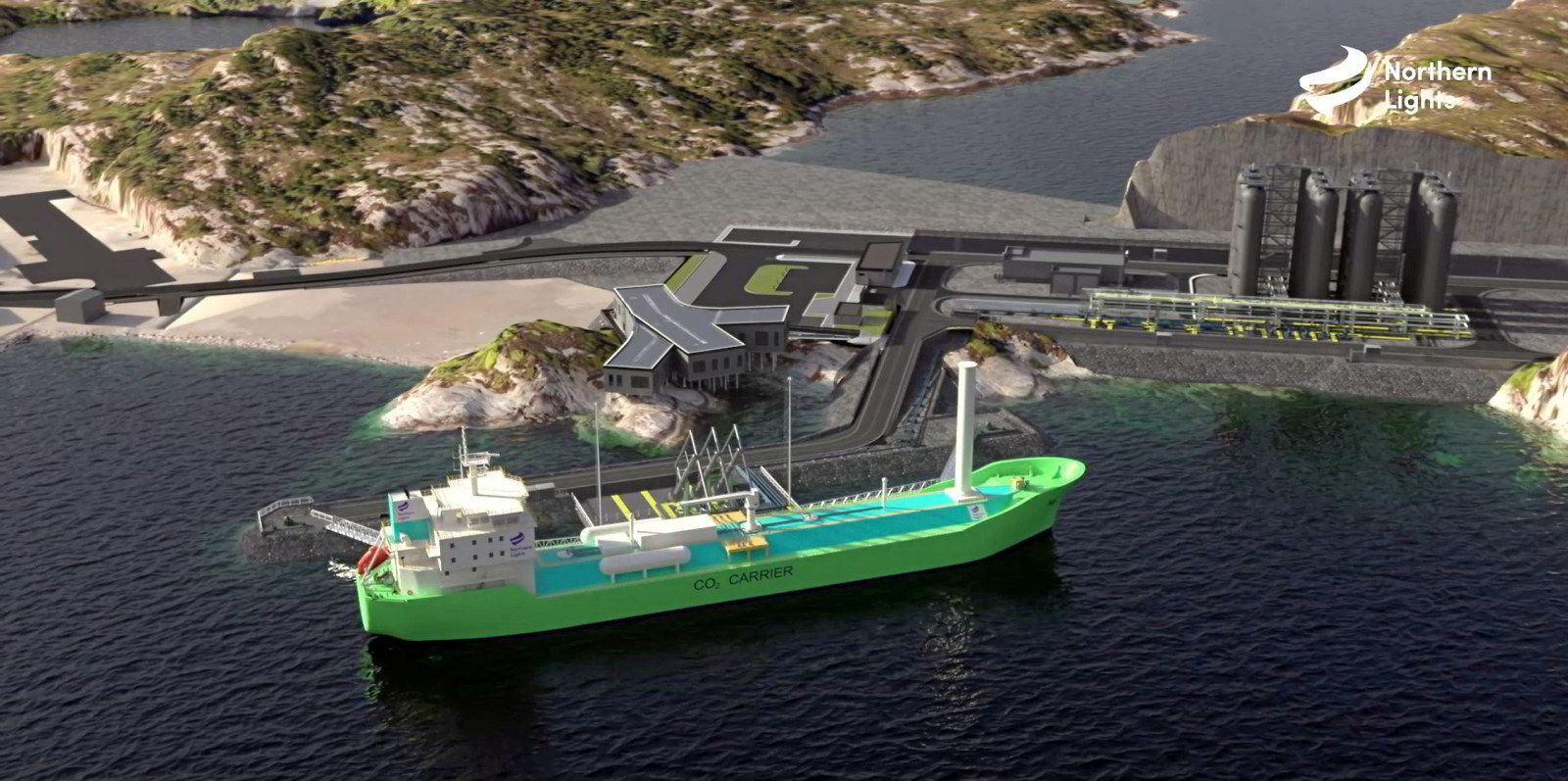 While transporting CO2 by ship offers the flexibility to reach emitters in places where the construction of permanent infrastructure cannot be justified, he said, "I think in the future, as the volumes grow, we will have a combination of ships and pipe."
Pouyanne said direct pipelines could be an option for large industrial clusters in places such as Antwerp, Belgium, or Rotterdam in the Netherlands.
"Of course, it's an infant industry, so before we decide to [build] big infrastructure, it's good to have the end point, and then I think the transportation will be optimised in the future," he said.
"No doubt we will see some CO2 pipelines in the future, but let's begin with a step-by-step approach."
CO2 carriers
Jacobsen said work is well under way at China's Dalian Shipbuilding Industry Company on the two newbuild CO2 carriers, each of which will have a cargo size of 7500 cubic metres and a length of about 130 metres.
With an anticipated delivery date of mid-2024, the ships will be the first of their kind, with containment systems based on purpose-built pressurised cargo tanks, Jacobsen said.
"From a technology perspective, the containment system is new, because we haven't actually had this kind of containment system for CO2. But the ships are rather standard," he said.
The vessels were designed with carbon footprint in mind: their primary fuel will be cleaner-burning liquefied natural gas, and other technologies — such as a wind-assisted propulsion system and air lubrication, according to Northern Lights.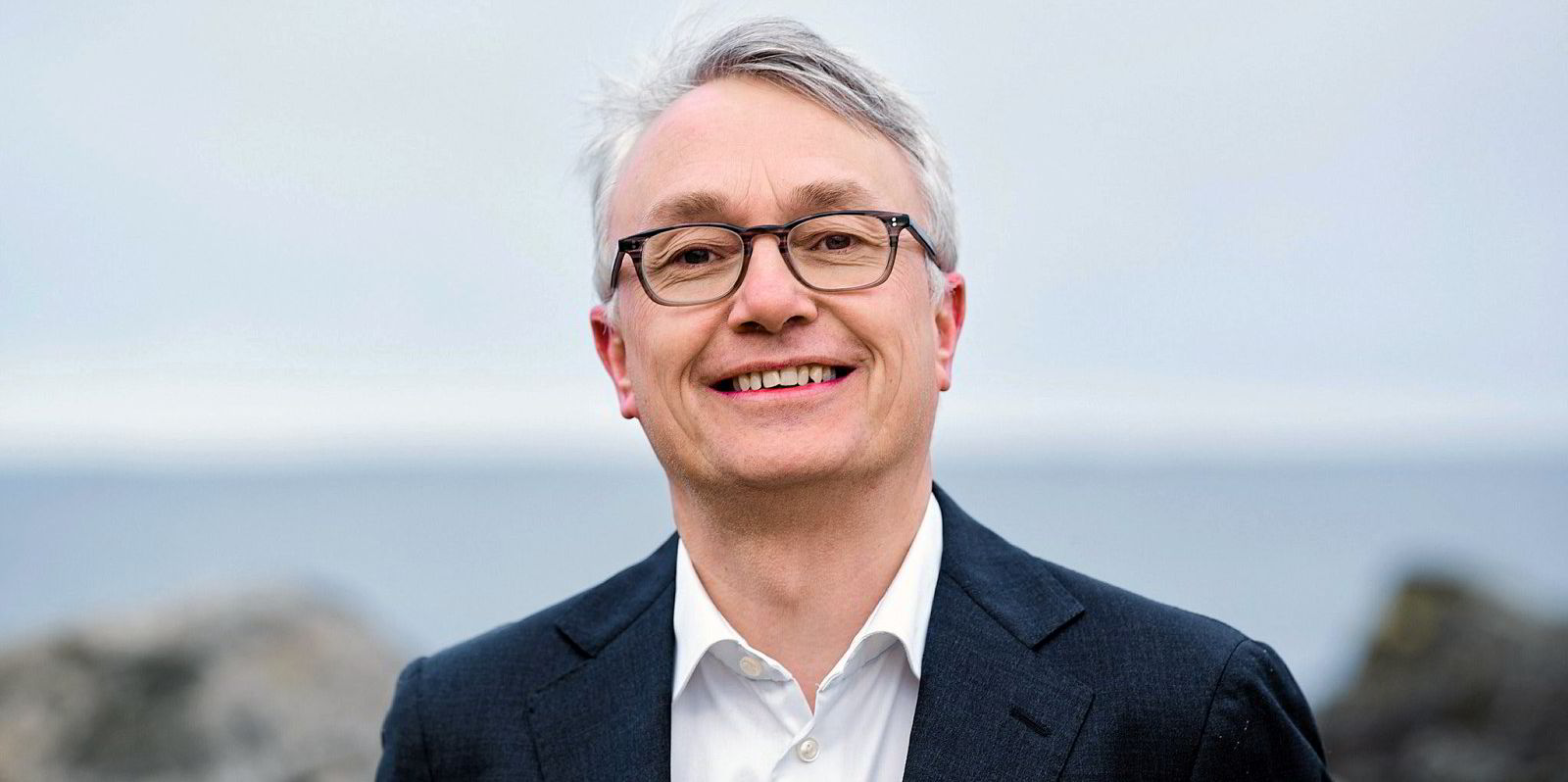 CO2 will be loaded onto the vessels at high pressure to keep it in its liquefied state.
"The key thing is that we keep away the impurities and the water," Jacobsen told Upstream. "It needs to be pure CO2."
While CO2 transportation by pipeline would be less costly, vessel transport makes sense for the early days of commercial-scale CCS.
"Are there more efficient ways of transporting gases than ships? Yes, there are, but you have to start with something," he said.
"What the shipping solution does — and this is very important — it provides flexibility. We can meet the customer where the customer is, as long as the customer is in reasonable proximity to the seashore."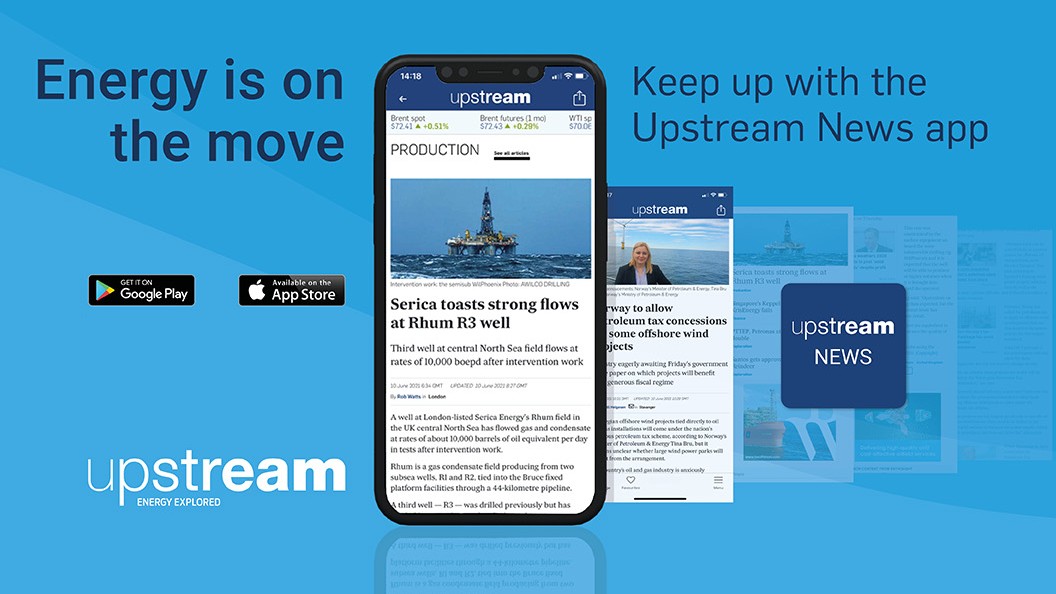 Stay a step ahead with the Upstream News app
Read high quality news and insight on the oil and gas business and its energy transition on-the-go. The News app offers you more control over your Upstream reading experience than any other platform.