Germany has announced plans to build a green ammonia import terminal in Hamburg to process ammonia brought in from Saudi Arabia.
The German government is supporting a private sector partnership to build the hydrogen-producing plant beginning in 2026.
Energy logistics company Oiltanking Deutschland will run the terminal, while US gas and chemicals giant Air Products and Germany energy company Mabanaft will also be involved in the project.
"As part of its National Hydrogen Strategy, Germany has committed to investing at least €9 billion [$9.2 billion] to scale up the hydrogen economy," said Robert Hermann, chief executive of the national agency Germany Trade and Invest.
"Hydrogen is a key part of Germany's accelerated transition to clean energy and opportunities abound for international companies to profit from it."
Green ammonia from Saudi Arabia will arrive in Hamburg and be converted into hydrogen to support Germany's efforts in decarbonising industry.
German Minister for Economic Affairs and Climate Action Robert Habeck described the decision to build an import terminal as "a milestone in the scaling of the hydrogen economy in Germany and a powerful signal to the entire hydrogen market in Germany and Europe".
Germany is growing its hydrogen import ambitions, as it faces harsh energy supply consequences from the war in Ukraine.
The sun-drenched and gas-rich Middle East is positioning itself as a low-cost, low-carbon energy production region to meet European and global demand.
The European Union has plans to import 10 million tonnes of green hydrogen per annum by 2030, matched by 10 million tonnes of EU production.
Ammonia, made from hydrogen and nitrogen, is regarded as cheaper and easier to transport than pure hydrogen.
"This demonstration cargo of low-carbon ammonia builds upon the long-standing bilateral relationship between the United Arab Emirates and Germany and our growing partnership in clean energy," Adnoc chief executive Ahmed Al Jaber said at the time.
"It highlights Adnoc's expanding role as a trusted exporter of low-carbon fuels, as the UAE focuses on the industrial growth opportunities within the energy transition."
In early September, Abu Dhabi National Oil Company (Adnoc) sent its first shipment of low-carbon blue ammonia to Hamburg, and has sent demonstration cargoes to other German players.
Green vs Blue
Blue hydrogen is produced from natural gas feedstocks, with the carbon dioxide by-product from hydrogen production captured and stored. However, the process is not emissions free.
Green hydrogen is made using electrolysis powered by renewable energy to split water molecules into oxygen and hydrogen, creating an emissions-free fuel.
The company is developing a 1 million tonnes per annum ammonia production plant in Abu Dhabi's Ruwais Industrial Complex.
In 2020, Air Products signed its own landmark $5 billion deal with Saudi Arabia's Acwa Power and Neom to produce green ammonia for export.
In May 2022, the UDS company also signed a joint development agreement with Oman's OQ energy group and Air Products for a planned green hydrogen-based ammonia production plant powered by renewable energy.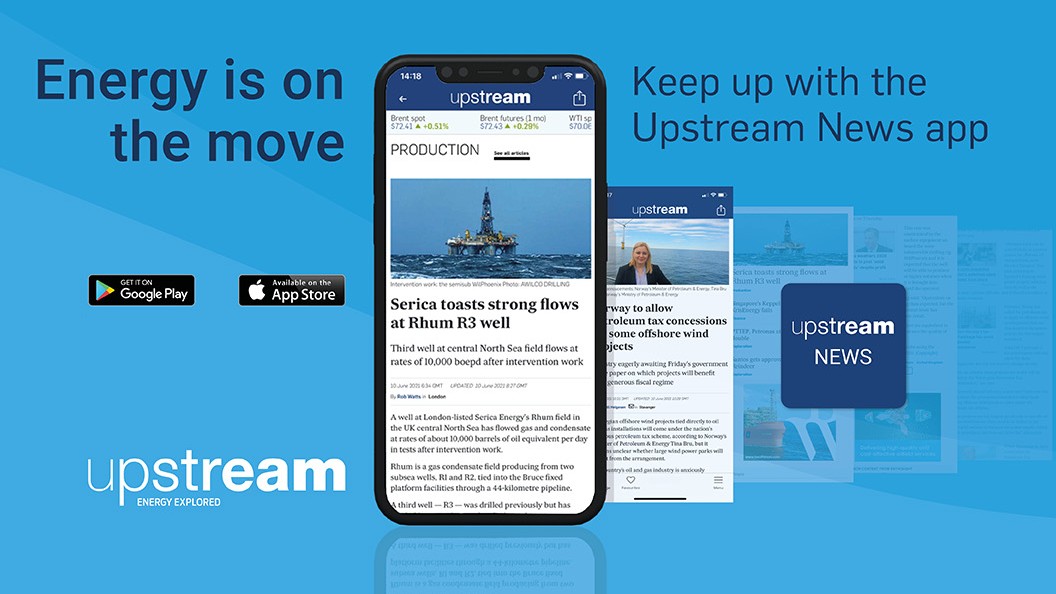 Stay a step ahead with the Upstream News app
Read high quality news and insight on the oil and gas business and its energy transition on-the-go. The News app offers you more control over your Upstream reading experience than any other platform.