Global energy giants including TotalEnergies, Shell, BP, Iberdrola and Orsted were among the winners in the eagerly awaited ScotWind seabed leasing round for a potential 25 gigawatts of new offshore Scotland wind development.
But a notable absentee from the list of winners is Equinor, which pioneered floating wind with its Hywind Scotland commercial array, the world's first to enter service off the country in 2017.
Equinor in November revealed its preferred gigawatt-scale floating wind foundation that it would deploy if it were successful in ScotWind.
An Equinor spokesperson told Upstream's sister publication Recharge that the Norwegian company would have liked to seen a different result following its unsuccessful bid.
"In general, we are taking a disciplined portfolio approach to growth. We do not expect to win every auction we choose to participate in," the spokesperson added.
"Going forward we will continue to evaluate potential bid rounds and opportunities in the UK and internationally in line with our strategy of accelerating profitable growth in renewables."
Floating wind projects prominent
The Crown Estate Scotland selected 17 projects from 74 applicants to receive option agreements, giving them the opportunity to advance projects to a full lease.
As expected, floating wind projects were prominent among the successful bidders after a process that the Scottish seabed landlord said would raise £700 million ($958 million) in option fees.
The winning consortia include many of the biggest names in global energy, including Anglo-Dutch supermajor Shell, which was successful in a joint bid with ScottishPower for two sites off the east and north-east coast of Scotland.
The joint venture intends to build and operate two large-scale floating wind projects, named MarramWind and CampionWind, with a capacity of 3GW and 2GW, respectively.
Shell claims the combined 5GW capacity is enough to power about 6 million Scottish homes, more than double the number of homes currently in Scotland today.
UK supermajor BP was successful in its ScotWind bid with Germany's EnBW, with the pair awarded the roughly 860 square kilometre E1 lease, about 60 kilometres off the coast of Aberdeen.
The duo are planning to build a fixed-bottom offshore wind project, dubbed Morven, with a total generating capacity of about 2.9GW.
BP added its successful bid was expected to support up to £10 billion of investment in offshore wind development, skills and opportunities in hydrogen and electric vehicle charging.
"Our plans go much further than just the turbines offshore. They see us investing in projects and in people — from EV charging to green hydrogen — aligned with Scotland's energy transition plans," BP chief executive Bernard Looney said.
"This is good business — making disciplined investments and demonstrating what an integrated energy company can do; we can't wait to get to work."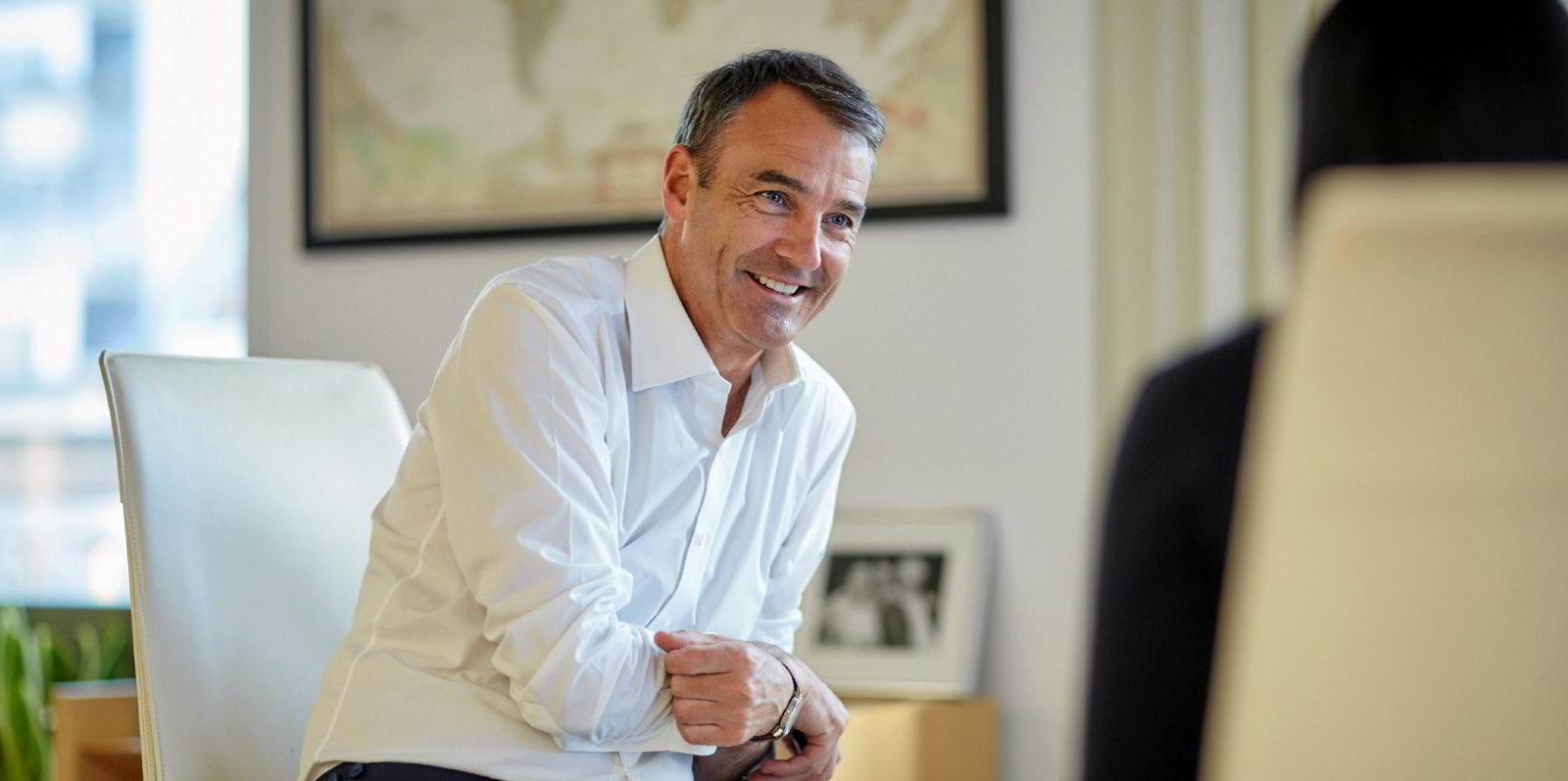 French oil and gas giant TotalEnergies is also on the list of winners as part of the Offshore Wind Power consortium with Macquarie's Green Investment Group and Edinburgh-based Renewable Infrastructure Development Group (RIDG).
The consortium secured the rights to the N1 area to develop a 2GW offshore windfarm, roughly 30 kilometres off the west coast of Orkney.
TotalEnergies said the project, which is targeting start-up in 2030, represents potentially more than £4 billion of investment and will include support for the development of the local supply chain, including the enhancement of ports and harbour infrastructure in Orkney and Caithness.
TotalEnergies chief executive Patrick Pouyanne noted it marked the French supermajor's largest renewables project in Europe to date.
"This project further demonstrates our commitment to the sustainable development of offshore wind and will contribute to our goal of reaching 100GW of renewable generation capacity by 2030," he added.
Other successful heavy hitters from the power industry in the bid round included Iberdrola via its ScottishPower subsidiary, and Orsted, which teamed up with Falck Renewables for one of the successful bids, a potential 1GW floating project that also includes technology pioneer BlueFloat.
Post-COP26 boost
Simon Hodge, chief executive of Crown Estate Scotland, said: "Today's results are a fantastic vote of confidence in Scotland's ability to transform our energy sector. Just a couple of months after hosting COP26, we've now taken a major step towards powering our future economy with renewable electricity.
"In addition to the environmental benefits, this also represents a major investment in the Scottish economy, with around £700 million being delivered straight into the public finances and billions of pounds worth of supply chain commitments.
"The variety and scale of the projects that will progress onto the next stages shows both the remarkable progress of the offshore wind sector, and a clear sign that Scotland is set to be a major hub for the further development of this technology in the years to come."
Should any application not progress to signing a full agreement, the next highest scoring application will instead be offered an option.
Local supply chain benefits
As they advance towards a final lease, the successful bidders will have to specify significant commitments to the local supply chain in Scotland.
The Scottish government and Crown Estate Scotland know the crucial role large-scale offshore wind development could play in providing contracts and jobs for the Scottish oil and gas sector as the North Sea fossil fuel industry dwindles over coming decades.
Contenders in the run-up to ScotWind's closing date in July 2020 and in the months since have been queuing up to stress the bounty their projects would bring, whether through the rebirth of former oil and gas facilities as floating wind bases, catalysts for a Scottish green hydrogen industry or offering the chance for Scots to own stakes in offshore wind farms.
Commentators have hailed ScotWind as a milestone for the offshore wind sector on several fronts as Crown Estate Scotland assesses a bumper 74 applications for the 15 seabed areas covering 8600 square kilometers on offer by consortia including a who's-who of global energy planning some of the biggest projects on the planet and the use of pioneering technology such as seabed substations.
Scotland could legitimately already claim the title of global floating wind champion – the world's first commercial floating array, Equinor's Hywind Scotland, has been spinning since 2017, while the world's largest floating wind farm so far, the 50-megawatt Kincardine, was last year completed off Aberdeen, part of 2.3GW of mostly fixed-bottom capacity commissioned or in construction off the Scottish coast.
The recently greenlighted Pentland project – at 100MW in the frame to be world's largest deepwater array – is also formally moving ahead, led by developer Highland Wind.
(This article was first published by Upstream's renewable energy sister publication, Recharge, on 17 January.)