London-based Chariot has struck a potentially huge deal with French renewable power provider Total Eren to develop wind and solar projects for mining clients in Africa.
In Sub-Saharan Africa alone, according to the World Bank, this power market is a huge 20 gigawatts, equivalent to half the UK's annual electricity consumption, or the same as 40 Hoover dams in the US.
The Chariot-Total Eren deal will run for three years with an option to extend by two years and will see the players assess investment opportunities on the continent.
Chariot said it will have a right to invest between 15% and 49% into co-developed projects and also wants to collaborate with Total Eren — in which French supermajor TotalEnergies holds a 30% stake — on non-mining energy projects and transactions in Africa.
Burkina Faso first
The deal builds on an initial project in Burkina Faso that provides 15 megawatts of solar-thermal power to the Essakane gold mine, the biggest project of its kind in Africa and one f the biggest in the world.
Essakane is ultimately controlled by Pella Resources, a mining major founded by Adonis Pouroulis — with operations in more than 10 African countries — and which has been a major investor in Chariot since it was established.
Pouroulis, a South African mining engineer and acting chief executive of Chariot, told Upstream in late October that all Pella's mining operations could benefit from renewable power.
Miners' renewables drive
"By switching to renewables they could get carbon credits, boost their ESG (environmental, social and governance) credentials and reduce costs. All operations, bar none, are looking to bring in some form of renewables."
A Chariot presentation noted that greener mining is now a requirement from host governments, investors, offtakers, mining operators and commodity buyers.
Pouroulis said: "All those operations need to change energy mix. They're all off-grid and reliant on heavy fuel oil (HFO) and diesel. They're all trying to drop the cost of power and this can be done by using solar and wind."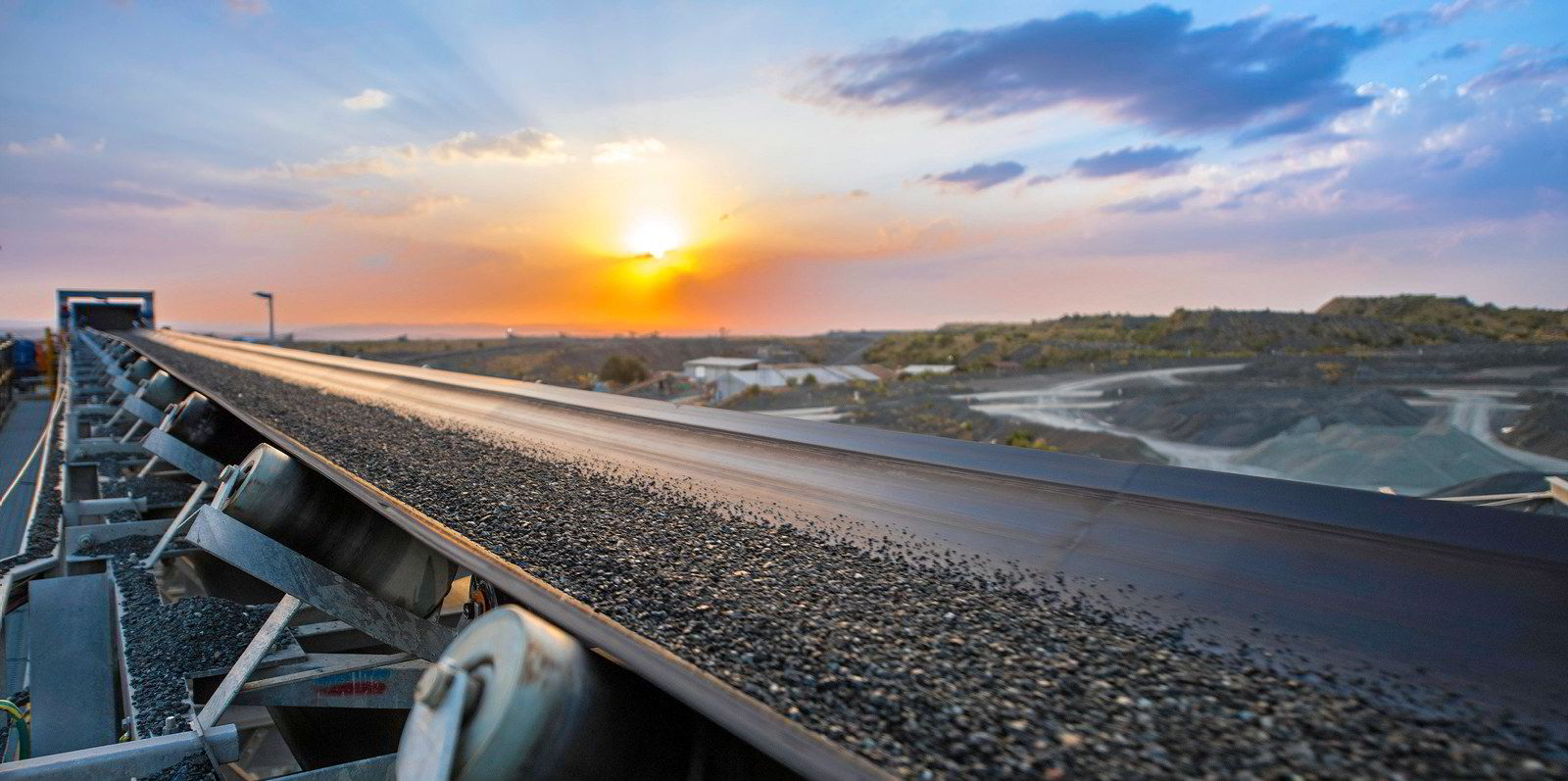 Solar costs slashed
He pointed out that about 10 years ago solar costs were about 80 cents per kilowatt hour, but are now between 6 and 7 cents per kWh, compared to a gold mine in Senegal — which Pella sold recently — where HFO/diesel costs were 36 cents per kWh.
As well as Total Eren, the Essakane scheme involved Africa Energy Management Platform (AEMP), a company Chariot acquired earlier this year, partly because of its exclusive partnership with the French renewables player.
With this acquisition, Chariot now has access to a 500 MW pipeline of potential renewable-to-mines power projects that AEMP was working on with Total Eren, while Chariot itself is eyeing a further 500 MW of schemes.
1GW is 2022 target
"I think we can roll out two or three mining projects very quickly now," said Pouroulis, stressing that agreements for 1 GW of projects could be signed off by the end of 2022.
According to a Chariot presentation, potential projects have been identified in Sierra Leone, Guinea, Burkino Faso, Mali, Zambia and Zimbabwe.
The company's new renewables division — which incorporates AEMP — is called Chariot Power, to distinguish itself from Chariot's upstream arm whose key asset is a planned gas project offshore Morocco.
Heavily into transition
There is a possibility that Chariot Power could be listed in the future, Pouloulis said it is not currently on the agenda, noting that the broader Chariot/Pella group is also invested in battery and solar research, with the mining arm having access to platinum group metals — also known as rare earths — which are vital to the energy transition.
While Chariot's current priority is wind and solar, Pouroulis said the company has looked at geothermal in Kenya's rift basin, but could not make it work because it is an infrastructure play and needs an offtaker.
"We're still looking at it. We have certainly already spoken to some geothermal layers in East Africa," he added.
Commenting on the Total Eren deal, Pouroulis said the partnership aims to provide "clean, sustainable and more competitive energy to operational mines in Africa".
"Largely untapped"
He described this market as being of "significant scale" and "largely untapped" and where Chariot's management "has a deep understanding and high-level commercial networks".
In terms of funding, for example, Chariot has a good working relationship with the Africa Finance Corporation, which has supported a bauxite mine in Guinea operated by Alufer Mining, part of Pella Resources, and is interested in funding the company's Anchois gas project offshore Morocco.
Fabienne Demol, Total Eren's global head of business development at Total Eren, said: "We... believe our expertise as a... renewable independent power producer and our strategic partnership with TotalEnergies, combined with Chariot's experienced team and wide reach to the African mining industry, will bring further value accretive opportunities to our collaboration."
Are you missing out on ACCELERATE?
Gain valuable insight into the global oil and gas industry's energy transition from ACCELERATE, the free weekly newsletter from Upstream and Recharge.