Norwegian state-controlled energy giant Equinor is facing growing scepticism from some government officials over a costly plan to power its Wisting field in the Barents Sea with electricity from shore.
Power-from-shore plans are a crucial component of efforts by Equinor and other offshore oil and gas producers in Norway to meet their emissions-reduction goals by curbing reliance on fossil fuels. Therefore, the controversy pits environmental concerns against economic ones.
Equinor and partners OMV, Petoro and Idemitsu Petroleum plan to install the longest power cable ever attempted from shore to an offshore installation, electrifying the Wisting field 360 kilometres off Norway's coast.
But resistance to Equinor's and other companies' power-from-shore plans is growing, due to their massive projected costs — 90% of which would be borne by the Norwegian state — and the potential for power-from-shore projects to increase Norwegian electricity prices.
Equinor and other oil and gas producers in Norway have pledged to cut 50% of emissions from production by 2030. A massive development of power from shore to oil and gas installations is the only realistic opportunity to reach this goal in that timeframe.
Yet Kjetil Lund, head of the Norwegian Water Resources & Energy Directorate, has cautioned that the massive plans could increase electricity demand by at least 15 terawatt-hours, representing 10% of Norway's total electricity production.
The increased electricity demand could only be met with a significant development of controversial onshore wind power, Lund said in a statement on the directorate's website. It would also increase electricity prices, he said.
Onshore wind power is controversial in Norway because many do not want wind farms located in otherwise pristine natural areas.
The Norwegian power-from-shore projects' effect on global greenhouse gas emissions is uncertain because they will increase Norwegian natural gas exports, Lund said.
Power-from-shore cost
Equinor estimates the cost to provide power to Wisting from shore will be between Nkr3800 ($450) and Nkr4800 ($570) per tonne of carbon dioxide avoided, according to Equinor's suggestion to government for an impact-assessment report that is due to be released in the second quarter.
That cost would still be significantly higher than the cost of Norway's CO2 tax in 2030 of Nkr2000 ($235) per tonne of CO2, after a planned tax increase from the current Nkr800 ($95) for oil and gas emissions on the Norwegian continental shelf.
Equinor and its partners likely would not have made the Wisting power-from-shore plans without Norway's temporary Covid-19 tax relief package, through which the state covers 90% of costs for projects sanctioned before the end of 2022.
However, Norwegian petroleum law does not allow for projects that are unprofitable before tax to be sanctioned.
And Norway's Petroleum & Energy Minister, Tina Bru, has said that only profitable power-from-shore projects on the Norwegian shelf will be given approval. This is creating uncertainty around Equinor's ambitious plans.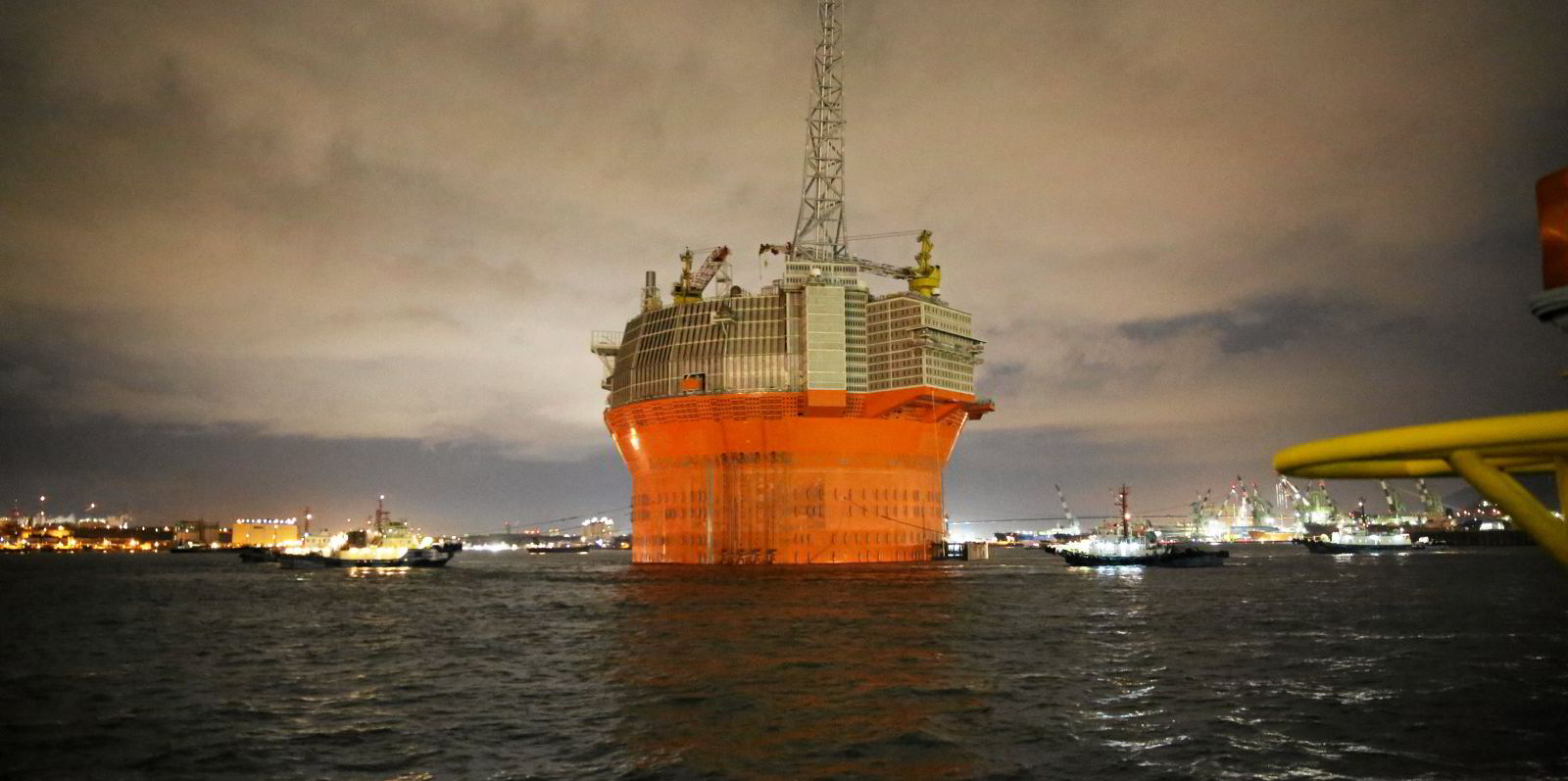 Bru was not available to answer Upstream's questions, but her State Secretary Tony Tiller answered on her behalf.
He acknowledged that the increased CO2 tax is meant to give the companies predictability and incentives to implement measures that reduce emissions from oil and gas production.
Bru's comments about the need for power-from-shore projects to be profitable meant the government does not want to approve these projects at any cost, said Tiller.
Bru has said specifically that the costliest power-from-shore projects will not get approval, but Tiller declined to go into details about the chances for approval of the Wisting project's power-from-shore plans.
"We will consider these issues when a plan for development is submitted," he said.
An Equinor spokesperson did not want to speculate on the chances of gaining approval for the scheme.
Cost-reduction work ongoing
"For Wisting, we are now studying this possibility, and work is ongoing to further mature the project and reduce the costs for the development before the planned investment decision in 2022," the spokesperson said.
Equinor is aiming to reduce its emissions from the Norwegian shelf to nearly zero by 2050.
"Since Wisting has a long production perspective, it is important to choose a low-carbon solution for this new development," the spokesperson said.
Several parties in the Norwegian parliament are also becoming increasingly sceptical towards the massive plans for electrification on the Norwegian shelf.
Progress Party Member of Parliament Terje Helleland told Upstream that his party is sceptical towards electrification of offshore installations, mainly because of high costs and consequences for the onshore supply of electricity.
"The high costs for the Wisting power-from-shore plans confirm that these must be scrapped," he said.
The heated political debate over power-from-shore means that all of these projects should be discussed in parliament, Helleland said.
Wisting will need approval from parliament because of the size of the project, but most power-from-shore projects are below the Nkr20 billion limit set for projects to go to parliament.
The government will approve the many smaller projects, which in total are estimated to cost about Nkr50 billion ($5.9 billion).