The Japanese government is looking to ramp up its renewable energy capacity, while cutting the use of fossil fuels in the world's third largest economy.
A draft plan released on Wednesday by Japan's Ministry of Economy, Trade & Industry calls for renewables to account for 36% to 38% of Japan's energy mix by 2030, an increase on the current goal of 22% to 24%.
Japan's target for nuclear energy in its overall energy mix by 2030 remains unchanged under the new draft policy at 20% to 22%.
This means the increase in renewables will displace more fossil fuels in the energy mix, with the draft revising the target for coal to 19% by 2030 from a current target of 26%.
The draft policy also sees a reduction of gas in Japan's energy mix to just 20%, down from a current target of 27% and well below the 37% it accounted for in the nation's energy mix in 2019.
Are you missing out on ACCELERATE?
Gain valuable insight into the global oil and gas industry's energy transition from ACCELERATE, the free weekly newsletter from Upstream and Recharge.
Blow for Australian LNG
Australian non-profit organisation the Climate Council claims Australia's liquefied natural gas industry is one of the biggest losers under the Japanese government's revised targets.
"Japan is one of Australia's biggest export markets for LNG. This development could undermine the federal government's support for new gas earmarked for export," said Climate Councillor Madeline Taylor.
"The government has allocated tens of millions of dollars into opening up new gas basins like the Beetaloo basin in the NT (Northern Territory) and the Bowen and Galilee basins in Queensland, but it's not clear this spending is necessary, given the growing uncertainty around having buyers for this gas."
However, industry group the Australian Petroleum Production & Exploration Association (APPEA) anticipates Australia's "long and stable trading relationship with Japan" is expected to continue despite the targeted reduction of gas in the energy mix by 2030.
"Australian LNG is an important part of a cleaner energy future and will still be needed in Japan to power their large manufacturing industry," APPEA chief executive Andrew McConville told Upstream.
"Already Australian LNG producers such as Woodside are working with the Japanese on a future hydrogen industry."
Woodside Petroleum earlier this year struck an agreement to explore exporting ammonia produced from green hydrogen in Australia to Japan, while this week the company revealed it was joining another consortium of Japanese companies to explore establishing a supply chain between the two nations for "clean fuel" ammonia.
That latest agreement also explores the production of ammonia from blue hydrogen utilising natural gas with carbon dioxide abatement methods such as carbon capture and storage (CCS) and bio-sequestration.
However, these initiatives are unlikely to pay off in the near term, with the draft policy setting a target for new fuels like hydrogen and ammonia to only make up 1% of Japan's electricity mix by 2030.
Demand to rise elsewhere in Asia
While Japan could decrease its volume of LNG imports, McConville noted that demand for gas in Asia was still forecast to increase over the coming decades.
"A recent International Energy Agency report said the demand for natural gas in Asia will grow by 52% to 2040, as demand continues to grow in major economies such as India and China," he stated.
"The use of Australian LNG by our key trading partners can help improve air quality, reduce greenhouse gas emissions and improve energy security.
"In fact the International Energy Agency found that between 2010 and 2018 that coal-to-gas switching has saved around 500 million tonnes of CO2 — an effect equivalent to putting an extra 200 million EVs (electric vehicles) running on zero-carbon electricity on the road over the same period."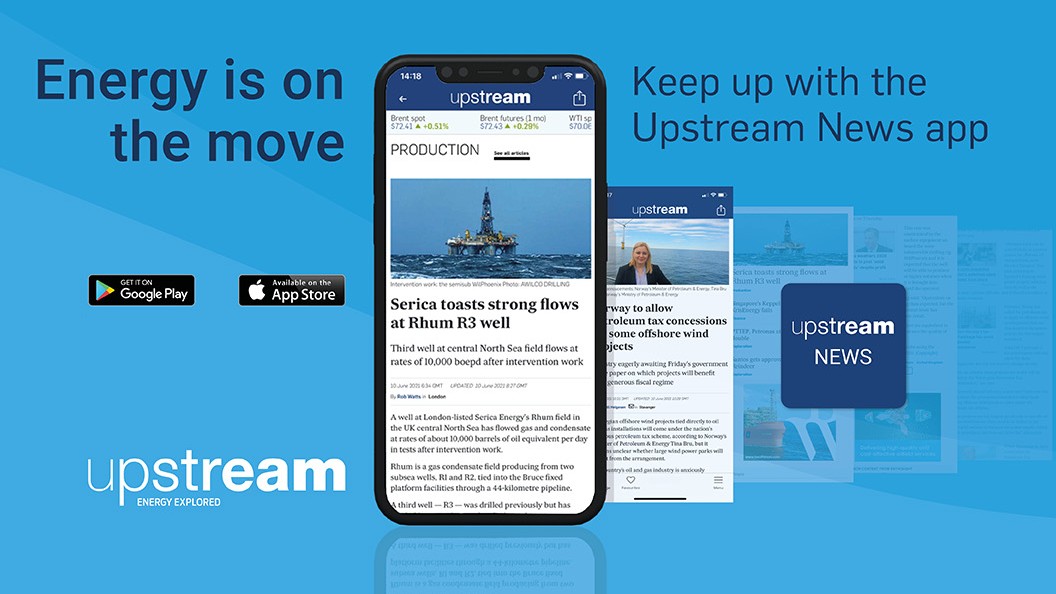 Stay a step ahead with the Upstream News app
Read high quality news and insight on the oil and gas business and its energy transition on-the-go. The News app offers you more control over your Upstream reading experience than any other platform.
Still falling short
The changes in the draft policy come after Japan in April nearly doubled its emissions reduction targets for 2030, targeting a cut of 46% on 2013 levels, compared to a previous target of just a 26% reduction.
Despite the targeted increase in renewables and reduction of fossil fuels in the new draft policy, environmental groups claim the plan still falls short in helping combat global climate change.
"Increasing renewable energy merely to 36%-38% and failing to commit to ending fossil fuel, Japan has become a roadblock to advancing international cooperation in tackling the climate crisis," said programme director at Greenpeace Japan, Hisayo Takada.
"Japan must phase out all coal power domestically by 2030 and cease all public financing of coal-fired operations domestically and abroad, including the export of coal-fired power generation technology."
Takada also claimed the draft policy relied too much on "unproven technologies", with uncertainty still remaining over the cost of the technologies and their impact on climate change.
"Japan must invest in energy efficiency and deploy sustainable renewable energy [of] at least 50% by 2030, end subsidies to nuclear and fossil fuels, and stop focusing on the development of unproven technology that does not help cut overall emissions," she said.
The Japanese government aims to hold further discussions and finalise the energy policy in October, according to Japanese broadcaster NHK.