The International Energy Agency (IEA) has called for a global push to tackle methane emissions from fossil fuel operations, ahead of next month's COP26 climate summit in Glasgow, Scotland.
The IEA released a report on Thursday highlighting pathways to reduce these emissions by up to 75% by 2030.
Tackling methane emissions will be crucial in limiting global temperature rises this century. The agency says methane is responsible for roughly 30% of temperature rises to date.
Are you missing out on ACCELERATE?
Gain valuable insight into the global oil and gas industry's energy transition from ACCELERATE, the free weekly newsletter from Upstream and Recharge.
It warns that its forecast decline in fossil fuels will not bring a steep enough fall in methane emissions to mitigate further temperature rises.
The IEA claims measures and technologies aimed at reducing emissions in existing fields, pipelines and mines will be needed, in conjunction with its forecast decline in demand for fossil fuels, to achieve the 75% reduction by 2030.
If that reduction from fossil fuels is achieved, it would account for a 25% cut in methane emissions from human activity.
This would go a long way to achieving the aim of the Global Methane Pledge, which will be launched at COP26 and aims to reduce methane emissions from human activity by 30% by 2030.
It is believed that hitting that target could reduce global warming by at least 0.2 degrees Celsius by 2050, potentially keeping the goal of limiting overall warming to 1.5 degrees Celsius within reach.
Immediate impact on temperature rises
The IEA claims that taking immediate action to curtail emissions from oil, gas and coal operations would have "immediate impacts" on limiting temperature rises.
The fossil fuel industry emitted close to 120 million tonnes of methane in 2020, nearly one-third of all methane emissions from human activity, according to the agency.
However, it estimates that more than 70% of emissions from oil and gas operations are "technically feasible to prevent", with much of these emissions a result of leakage along the production and supply chain that operators fail to capture or avert.
The IEA estimates that 45% of the industry's emissions could be avoided at no net cost because the value of the captured gas would be higher than the cost of abatement. That figure could be even higher currently, given the surge in gas prices.
"At a time when we are constantly being reminded of the damaging effects of climate change, it is inexcusable that massive amounts of methane continue to be allowed to just seep into the air from fossil fuel operations,'' said IEA executive director Fatih Birol.
"These emissions are avoidable, the solutions are proven and even profitable in many cases. And the benefits in terms of avoided near-term warming are huge. I welcome the renewed impetus behind this issue with the Global Methane Pledge, announced by the European Union and the US, and urge all countries and companies to step up their actions."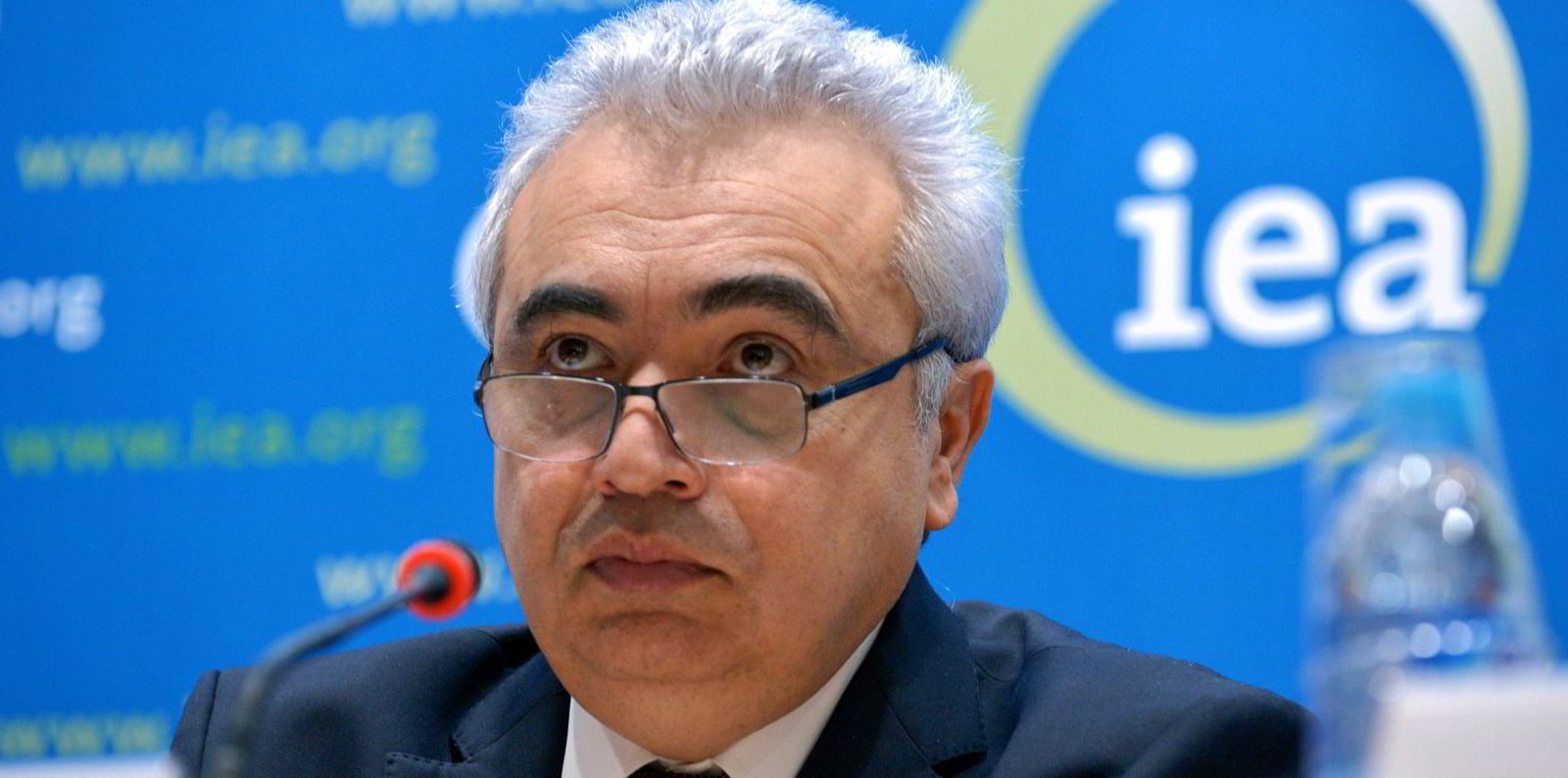 Providing guidance ahead of COP26
The IEA claims the report will provide insights and guidance for decision-makers in the lead-up to COP26.
The report notes that a number of jurisdictions around the world have established policy tools to drive down emissions, including leak detection and repair requirements, technology standards and bans on non-emergency flaring and venting.
However, it adds that methane emissions from fossil fuel operations could be cut nearly 15% if all countries already committed to reductions adopted more accurate and reliable data on emissions and abatement opportunities.
"Advances in monitoring technologies, notably from satellites, are a key development in this area," the report says.
"As the technology improves and data processing becomes more agile, early-warning systems that pinpoint methane leaks will become increasingly viable. Such powerful tools can facilitate timely action, especially in countries where oversight systems are weak."
The report also claims that a 10% reduction in methane emissions could be achieved if countries looking to cut emissions encouraged their trading partners to step up abatement efforts.
While countries with net zero emissions targets are responsible for more than 60% of global emissions, the IEA says the same countries are responsible for only about 40% of emissions from fossil fuel operations.
It suggests that large energy importers, such as the EU and Japan, could leverage their position to encourage emissions cuts across the value chain of the fuel destined for their markets.
However, it is not just up to governments. The IEA singles out the oil and gas industry as having the potential to play a "critical role", particularly in jurisdictions where regulatory capacity is limited.
Work to be done
While stating that a 75% cut in methane emissions from the fossil fuel industry is achievable, the IEA warns the world is not on track to meet that goal.
Based on current policies, it estimates such emissions will fall by less than 10% by 2030.
To reach net zero emissions by 2050, the IEA says methane emissions from fossil fuels will need to fall by about 90 million tonnes this decade, representing a 2.7-gigatonne of carbon dioxide equivalent reduction in greenhouse gas emissions.