Abu Dhabi National Oil Company (Adnoc) has started work on what it says is a first-of-its-kind carbon dioxide injection project, stepping up its investments in low-carbon projects in line with its $15 billion decarbonisation plan.
The Middle East state giant confirmed the development on Wednesday and claimed the project "would be the world's first fully sequestered CO2 injection well in a carbonate saline aquifer".
Adnoc recently set up a new business, Low Carbon Solutions & International Growth, aiming to achieve net-zero Scope 1 and 2 emissions by 2050.
Adnoc chief executive Sultan Ahmed Al-Jaber was recently named president-designate of the upcoming COP28 conference in Abu Dhabi and is spearheading the company's efforts to decarbonise the state giant's operations.
Al-Jaber's appointment as COP28 president was questioned by some environmental activists, with claims that his role as Adnoc chief executive represents a fundamental conflict of interest with the summit's goals.
However, Al-Jaber has pledged that the United Arab Emirates will host a "COP of action" and said he wants to see a tripling of renewable energy generation by 2030 and a doubling of "low carbon" hydrogen production.
CCS plans

Adnoc noted that the innovative CO2 injection project will support the company's carbon capture and storage programme, which is part of the suite of new projects and initiatives being advanced as part of its fast-track low-carbon growth strategy.
"Once operational, the project will initially fully sequester a minimum of 18,000 tonnes per annum of CO2 captured from Fertiglobe's UAE operations for injection in Abu Dhabi's onshore carbonate aquifers," Adnoc stated.
It added that the CO2 injection well project builds on the company's experience with its carbon capture facility at Al Reyadah, which has the capacity to capture up to 800,000 tpa of CO2.
"The well location for CO2 injection, as well as targeted geological formations, was identified using the results of Adnoc's extensive 3D seismic survey and the company's state-of-the-art subsurface modelling capacity," the company added.
Low carbon ammonia
The recent CO2 injection project "will contribute to the production of lower-carbon ammonia, an effective and cost-competitive hydrogen carrier that can be scaled up quickly and has lower-carbon intensity than other fuels", Adnoc said.
Adnoc envisages expanding its carbon capture activities to capture 5 million tpa by 2030.
Yaser Saeed Almazrouei, Adnoc's Upstream executive director said CCS "will play an important role in reducing emissions and achieving global climate goals".
"At Al Reyadah, Adnoc deployed the region's first carbon capture project at scale and we are taking another tangible step to deliver on our $15 billion decarbonisation action plan with the world's first fully sequestered CO2 injection well," he said.
CO2 to rock
Adnoc earlier this week partnered with compatriots Fujairah Natural Resources Corporation, Abu Dhabi Future Energy Company (Masdar) and Oman-based technology company 44.01 on a project that plans to turn captured CO2 into rock.
The Emirati giant stated it will launch a pilot project to "permanently mineralise carbon dioxide within rock formations".
Central to the project, due to begin this month, will be carbon capture and mineralisation (CCM) technology to remove CO2 from the atmosphere.
This technology was pioneered by 44.01, winner of a Prince of Wales Earthshot prize last year. The company, which is named after the molecular weight of CO2, stores the greenhouse gas within peridotite, a rock found in abundance in Oman as well as in America, Europe, Asia and Australasia.
Adnoc said the CO2 pilot "will be the first CCM project by an energy company in the Middle East".
Adnoc has unveiled a $15 billion investment plan as it steps up its drive to decarbonise its operations.
The investments would be executed through "an array of projects across its diversified value chain by 2030", the company said.
Adnoc said it will announce "a suite of new projects and initiatives" throughout 2023, "including a first-of-its-kind CCS project, innovative carbon removal technologies, investment in new, cleaner-energy solutions and strengthening of international partnerships".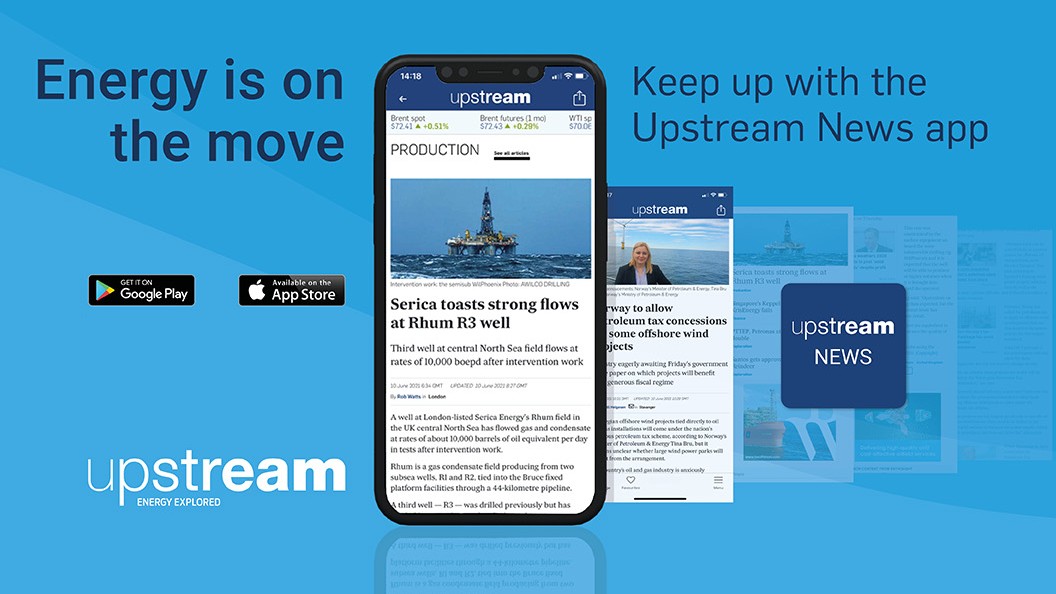 Stay a step ahead with the Upstream News app
Read high quality news and insight on the oil and gas business and its energy transition on-the-go. The News app offers you more control over your Upstream reading experience than any other platform.