More than 100 countries have now signed up to an initiative led by the US and European Union to slash their methane emissions by at least 30% by the end of the decade.
The Global Methane Pledge was officially launched at the COP26 climate summit in Glasgow this week, with the EU confirming more than 100 nations had now signed up to the pledge, representing 70% of the global economy and nearly half of anthropogenic methane emissions.
Are you missing out on ACCELERATE?
Gain valuable insight into the global oil and gas industry's energy transition from ACCELERATE, the free weekly newsletter from Upstream and Recharge.
The initiative will see the member nations pledge to cut their methane emissions by at least 30% by 2030, from 2020 levels.
International Energy Agency executive director Fatih Birol said hitting that target would be the equivalent of decarbonising the entire transport sector.
European Commission President Ursula von der Leyen also told delegates at COP26 cutting methane emissions over the remainder of the decade would immediately help slow down climate change.
"Because we all know that methane is a powerful greenhouse gas. Roughly 30% of global warming since the industrial revolution is due to methane emissions," she said.
"Methane is causing 80 times more global warming than CO2. Today, global methane emissions grow faster than at any time in the past. So cutting back on methane emissions is one of the most effective things we can do to reduce near-term global warming and keep 1.5 degrees Celsius. It is the lowest-hanging fruit."
US President Joe Biden told delegates in a speech he believed the cuts could "probably go beyond" the 30% target by 2030.
He added that cutting methane emissions would not only help limit global warming, but would also make "a huge difference" to the physical health of individuals.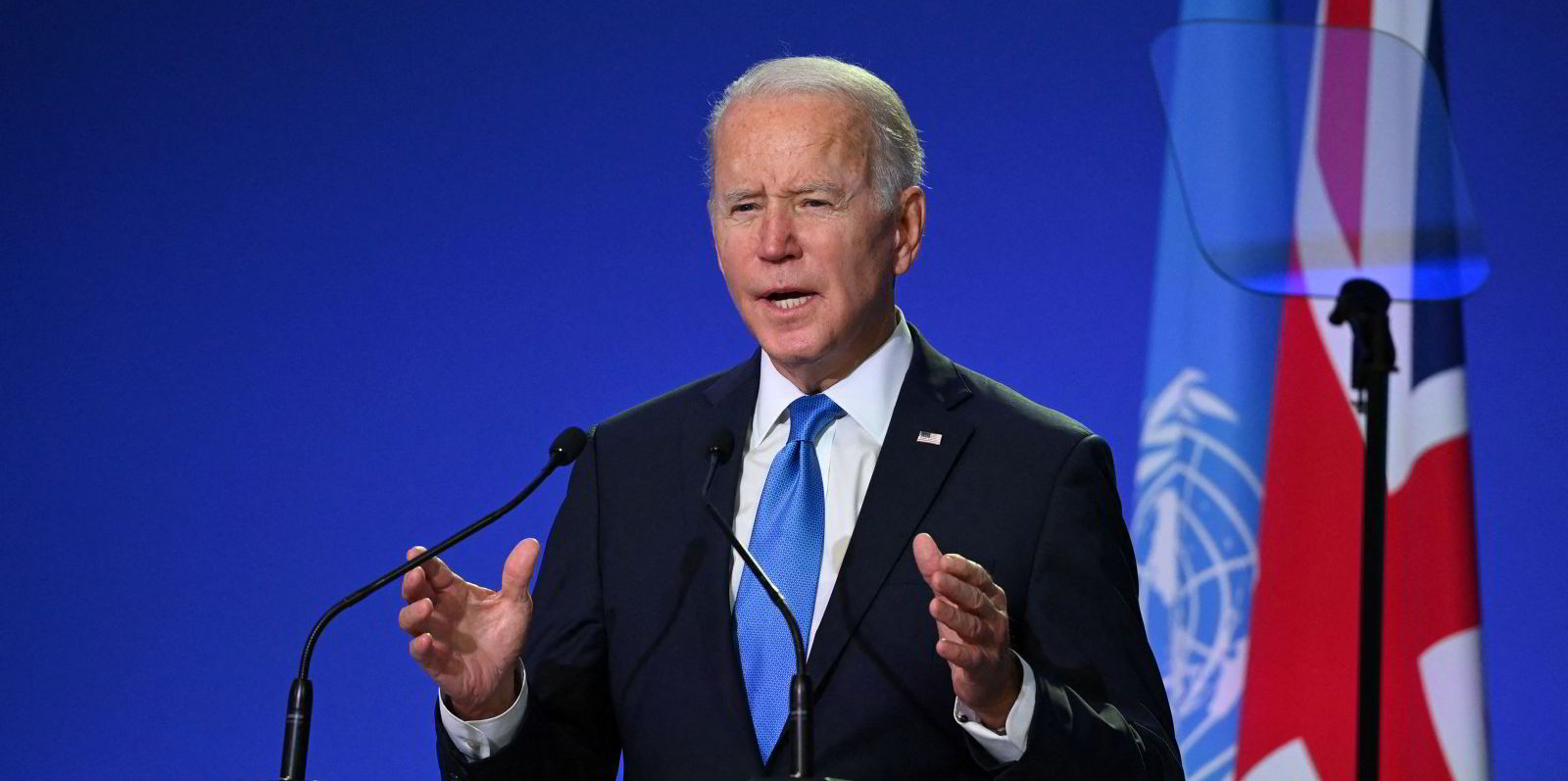 Von der Leyen added that the energy sector held the greatest potential for cuts, announcing that the European Commission will next month table a proposal to regulate methane emissions.
"We will introduce rules to measure, to report, to verify methane emissions, rules to put limits on venting and flaring, and rules to detect leaks and repair them," she said.
Countries missing from Global Methane Pledge
While now boasting more than 100 members, there are some notable absentees on the list that are also among the world's largest methane emitters — including China, Russia, Australia, India and Iran.
Former Australian prime minister Malcolm Turnbull told journalists on the sidelines of the COP26 climate summit on Tuesday he was disappointed Australia did not sign up to the pledge.
"We can't keep on pretending that this is a problem we can push out on to the future. We are living with the reality of global warming now," he said.
Senior researcher at Australian non-profit the Climate Council, Tim Baxter, told Upstream that Australia's decision not to sign up to the pledge further cemented the country's place "as a global climate laggard and blocker of strong climate action".
Not setting gas-specific emissions reduction targets
Australia's Energy Minister Angus Taylor told journalists at COP26: "We've got a net-zero goal for 2050 for the whole economy. We're not setting sector-specific targets, and we're not setting gas-specific values, we're pursuing the entirety."
"The number that counts is the CO2-equivalent concentration in the atmosphere, that is what counts... Specific gases, they contribute to that overall outcome... [but] the overall outcome [is what] we continue to focus on."
The leader of Australia's opposition Labour party, Anthony Albanese, told media on Wednesday he believed it was correct for Australia to not sign up to the pledge.
"Here in Australia, we have a very different system of agriculture... it is different from the way that agriculture and farming practices happen in other parts of the world. We need to drive down emissions as much as possible. But it would have been premature for Australia to sign up to that commitment," he said.
Maria Pastukhova, senior policy advisor at European climate change think tank E3G, said the Global Methane Pledge was "a long-overdue step forward", but work needed to be done to get more countries on board.
"The real work begins now. Before COP27, the pledge must get the top three emitters China, Russia, and India on board, supported by transparent governance and monitoring mechanisms," she said.
"Most importantly, the gas, oil and coal industry must ramp up efforts to drastically cut energy-related emissions, showing tangible results within the next few years. There is a suite of cost-effective measures they can use to do so."
Global Methane Pledge members
The members of the initiative to cut global methane emissions by at least 30% by 2030 includes:
Albania
Andorra
Argentina
Armenia
Barbados
Belgium
Belize
Benin
Bosnia and Herzegovina
Brazil
Bulgaria
Burkina Faso
Canada
Central African Republic
Chile
Colombia
Republic of the Congo
Cameroon
Costa Rica
Cote D'Ivoire
Croatia
Cyprus
Democratic Republic of the Congo
Denmark
Djibouti
Dominican Republic
Ecuador
El Salvador
Estonia
Ethiopia
Federated States of Micronesia
Fiji
Finland
France
Gabon
Gambia
Georgia
Germany
Ghana
Greece
Grenada
Guatemala
Guyana
Honduras
Iceland
Indonesia
Iraq
Ireland
Israel
Italy
Jamaica
Japan
Jordan
Korea
Kyrgyzstan
Kuwait
Liberia
Libya
Luxembourg
Malawi
Mali
Malta
Marshall Islands
Mexico
Monaco
Montenegro
Morocco
Nauru
Netherlands
Nepal
New Zealand
Nigeria
North Macedonia
Nuie
Norway
Pakistan
Palau
Panama
Papua New Guinea
Peru
Philippines
Portugal
Rwanda
Saudi Arabia
Senegal
Serbia
Singapore
Slovenia
Spain
Kitts & Nevis
Suriname
Sweden
Switzerland
Togo
Tonga
Tunisia
Ukraine
United Arab Emirates
United Kingdom
Uruguay
Vanuatu
Vietnam
Zambia