Construction of the world's first floating wind-powered offshore oil project, Hywind Tampen, has kicked off in Norway, with developer Equinor calling it the start of a "new chapter in the country's narrative as an energy nation".
SIGN UP FOR OUR NEW ENERGY TRANSITION NEWSLETTER
Energy explored: Gain valuable insight into the global oil and gas industry's energy transition from Accelerate, the new weekly newsletter from Upstream and Recharge. Sign up here.
Chief executive Eldar Saetre, who was joined a ceremony at contractor Kaerner's Stord yard by Norwegian Prime Minister Erna Solberg, said the project – which will be built around eleven concrete spar-based 8 megawatt turbines operating at the Snorre-Gullfaks oil and gas field in the North Sea to reduce emissions from giant petro-complex – was a step toward "making floating wind competitive with other forms of energy".
"With support from the Norwegian authorities, we're not only building Norway's first offshore wind project, we're refining floating wind technology along with the Norwegian supplier industry," said Saetre.
"A floating wind market will also open up considerable industrial opportunities for Norwegian industry,"he added.
The NKr5 billion ($490 million) project, approved by Oslo earlier this year, will supply some 35% of the electricity demand at Snorre-Gullfaks, located in 260 to 300 metres of water 140 kilometres off the west coast of Norway.
Norwegian authorities are providing funding of up to NKr2.3 billion through the technology development body Enova for Hywind Tampen.
Equinor earlier this year awarded NKr3.4bn in contracts, with key deals with OEM Siemens Gamesa, cable supplier JDR and underwater services provider Subsea 7 signed along with that with Kvaerner for the hulls.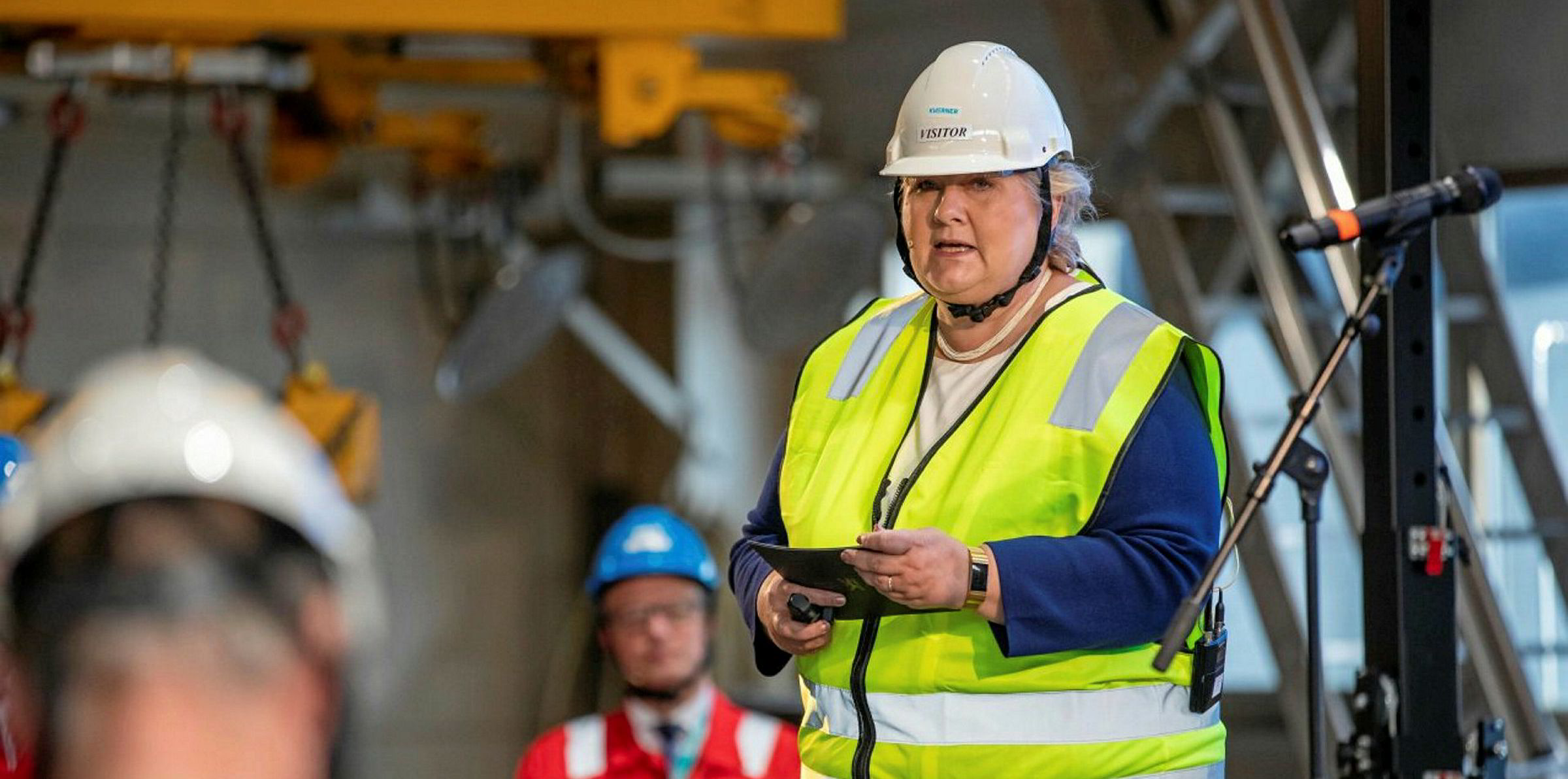 Hywind Tampen project director Olav-Bernt Haga said: "By using larger turbines, concrete substructures, new technology and a new assembly method, we're well on our way toward delivering on the objective to reduce costs by more than 40% compared with Hywind Scotland [the world's first floating wind array, brought online in the UK North Sea in 2017]. This is an important step to establish floating wind as a sustainable power supply alternative.
Hywind Tampen is slated for start up in the third quarter of 2022.
Norway was the first country in the world to install an industrial floating wind turbine, the 2.3MW Hywind Demo – which was further developed as the basis for the landmark 30MW Hywind Scotland array, brought online in 2017.
But the country has seen scant progress in the field since, although the next-generation TetraSpar design from Stiesdal Offshore Technologies is edging toward installation as a 3.6MW prototype at the MetCentre, and the EU Flagship project is targeting installation of a record-setting 10MW unit built around Norwegian engineering outfit Dr Techn Olav Olsen's OO-Star platform design in 2022.
Now, however, with the climate crisis heightening pressure on the Norwegian government to speed up the steps to reach carbon neutrality and revenues from its biggest industrial sector dwindling due to a coronavirus-collapsed crude market, the country's government recently vote through a tender that opens up two vast swathes of water in the North Sea to development with up to 4.5GW arrays, much of which would require floating units due to water depths.
(This article first appeared in Upstream's renewable energy sister publication Recharge on 1 October, 2020.)