The lead that North Dakota has taken with Class VI wells dedicated to carbon dioxide sequestration is pulling in key projects with the help of new US federal incentives.
Canada-based energy developer Cerilon has included carbon capture within the framework of its plans for a $2.8 billion greenfield gas-to-liquids (GTL) plant in North Dakota, with front-end design, automation, and digital services provided by technology company ABB.
The planned plant will produce 24,000 barrels per day of synthetic energy products.
"No other GTL facilities in the world have CCS, making us the least carbon intensive," Cerilon chief executive Nico Duursema said.
Duursema told Upstream that North Dakota, which is only one of two states in the US that has regulatory authority over its Class VI wells, came to the fore due to the company's intention of achieving very low carbon intensity on the project.
As planned, Cerilon's project would capture between 500,000 and 1.5 million tonnes per annum of carbon dioxide per project, which could expand into multiple phases in the future.
North Dakota has already approved several Class VI permits at a much faster pace than permits going through the federal Environmental Protection Agency.
"We said no to some of the other sites where we were not actually able to do carbon capture," Duursema said.
North Dakota's Class VI primacy, as well as its geology suitable for CO2 sequestration, makes the state an ideal site, Duursema said.
The next steps for the CCS portion of the project is to drill a stratigraphic well, and to decide on the carbon capture partners on the project, Duursema said.
The facility is expecting construction to begin in the first quarter of 2025 and operation to begin in the first quarter of 2028.
Future-proofing technology
ABB is developing the digital solutions for the GTL facility and CCS project to accommodate "best in breed" technologies.
Brandon Spencer, president of ABB Energy Industries, told Upstream its solutions will be "vendor agnostic", so they will be able to integrate all types of technologies, depending on which ones Cerilon chooses. The company is currently in a technology selection stage for its carbon capture plans.
"I think they're trying to build the most technologically advanced GTL plant in the world," Spencer said.
ABB's approach also allows for technologies to be changed and integrated in the future. Should the facility expand, or should new technology become more practical, the digital solutions provide for the flexibility of change.
"A lot of times in the past, we would have planned for a facility of today. So, 'this is what it's going to look like, this is what the feedstock is, these are what the outputs are'," Spencer said.
"Cerilon is looking at the usability or the flexibility in the facility so that you can change things as markets change, or as demand changes, as price point changes, whatever it is."
Duursema said this flexible approach means managing utilities dealing with the complex interaction of water, electricity, carbon, heat and chemicals can be adapted over time.
Duursema's top priorities when it comes to automation and digital solutions include minimising gas use and operational expenditures; optimising products, and therefore revenue; and developing predictive and prescriptive maintenance methods that increase the facility's availability.
Optimisation to increase energy efficiency has been a growing part of the oil and gas industry in recent years, as companies find more ways to have cleaner products.
The concept of energy efficiency is by no means new, but the focus has switched from costs to clean.
"Now everybody's trying to go after every single element of 'greening' or whatever you want to call it. And I think energy efficiency is a low-hanging fruit," Spencer said.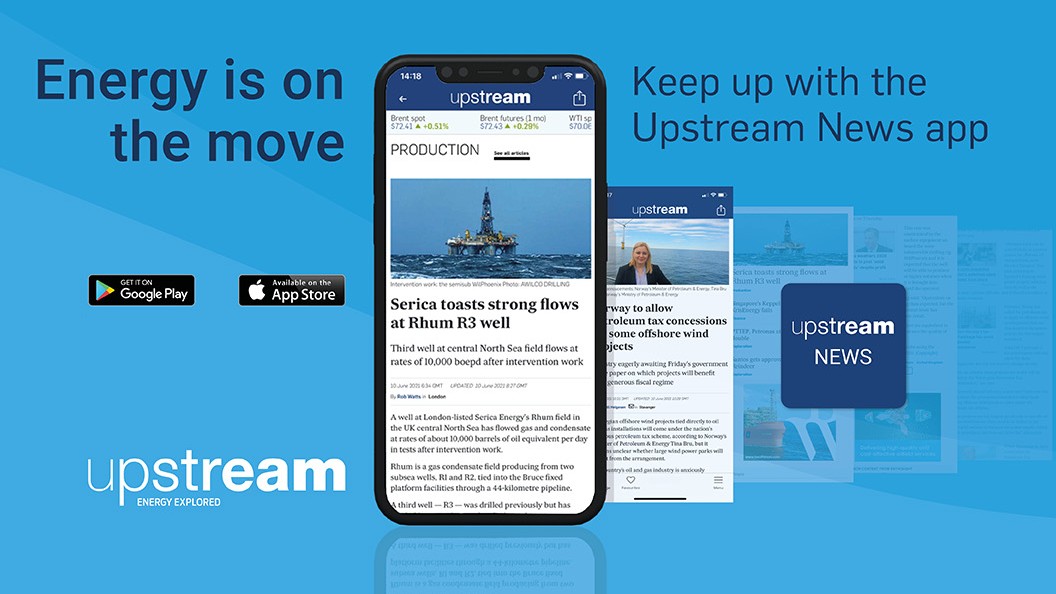 Download the Upstream News app
Read high quality news and insight on the oil and gas business on-the-go