Norway Prime Minister Jonas Gahr Store unveiled a plan to increase taxes on carbon dioxide emissions to €200 ($207) per tonne by 2030 as part of the country's drive to reduce greenhouse gas emissions.
In remarks at a conference Tuesday hosted by state-controlled Equinor, Store outlined the Norwegian government's ambitious climate plan, which includes teaming with Germany to build an entire hydrogen supply chain.
Store said the country's low-carbon ambitions require "collective action, technological innovation, and massive investment".
"Norway is committed to reduce emissions by at least 55% by 2030 and we are gearing up to deliver on that commitment," he said.
"We will implement an adjusted climate policy by increasing the carbon tax to €200, or Nkr2000, per tonne by 2030," he said, adding that "to keep pace there will be a 21% increase year-on-year".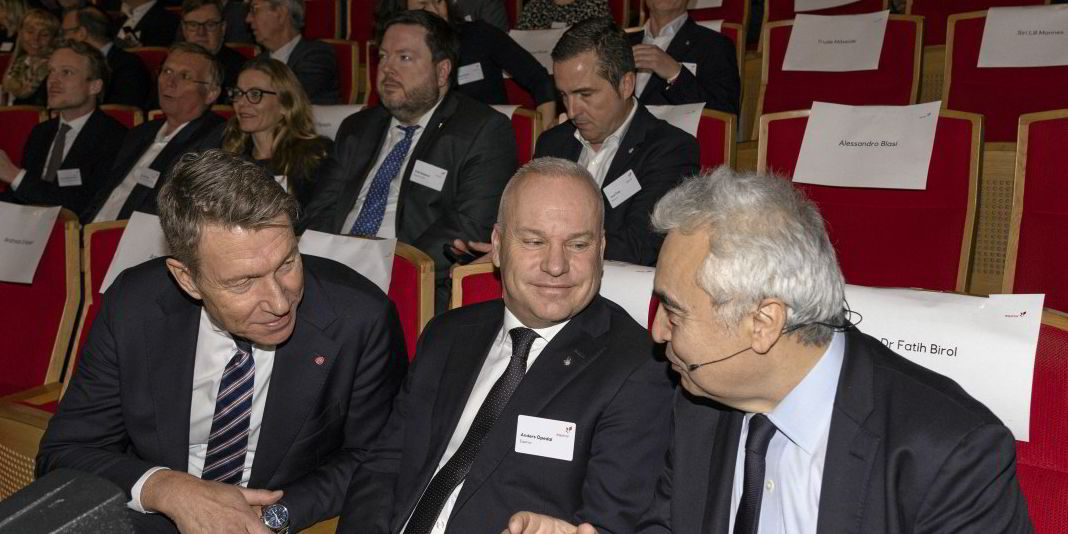 This will involve raising the cost of emissions to Nkr927 ($93) per tonne in 2023 from the current Nkr766 for most industries, according to data compiled by the Norwegian government.
"The industry will know that this cost is coming," he said.
Store also signalled that electricity from offshore wind will be a crucial part of the Norwegian energy mix, with the government setting an ambitious target to bring online 30 gigawatts of offshore wind capacity by 2040.
Hydrogen friends in the making
Store is scheduled to meet German Chancellor Olaf Scholz in Berlin on 30 November to discuss potential cooperation between the two countries on hydrogen as a new source of energy.
"It is fascinating how much Germany is interested in hydrogen and how much they are focusing on building out an industrial partnership with Norway," Store said.
"We are in pole position to develop a market for hydrogen, with suppliers covering the whole value chain."
Norway can also be a leader in carbon capture and storage (CCS), which is "crucial" for oil and gas industry decarbonisation, he said.
"We have succeeded on capture and we are about to succeed on storage," Store said.
Gas price cap caution
He also expressed scepticism over the European Commission's controversial proposal for a price cap on natural gas of €275 per megawatt hour.
Such market intervention could affect supply and lead to higher energy prices, critics claim.
"We have open channels and colleagues in direct contact with the European Commission and we made every effort to share our experience how this market works, how can the market work for the benefit of industries and households," said Store.
"So, we engaged with our European partners about how we — I believe — can contribute to a more realistic debate on how this can be managed," he added.