One of Norway's major energy trade unions is fully behind the ambitious offshore renewable energy plans unveiled by domestic oil and gas companies.
Frode Alfheim, who leads the Industri Energi union, said his 55,000 members are cheering on initiatives, including Equinor's bold wind and hydrogen agenda.
"I believe hydrogen will prolong the lifespan of offshore activities on the Norwegian continental shelf," he told Upstream on the sidelines of Arendalsuka, an annual gathering of Norway's politicians and business people.
Alfheim said these opportunities show young people that the traditional oil and gas industry offers many opportunities, both in conventional hydrocarbon operations and in the energy transition.
Norway has an ongoing political debate about the need to search for fresh oil and gas fields, energised by a recent report from the Intergovernmental Panel on Climate Change (IPCC) and comments from the UN secretary general that the world should stop oil and gas exploration with immediate effect.
Alfheim disagreed.
"One cannot support investments in infrastructure for carbon capture and storage and clean hydrogen exports without supporting the production of this hydrogen (which) will not be possible without new gas exploration and field developments," he said.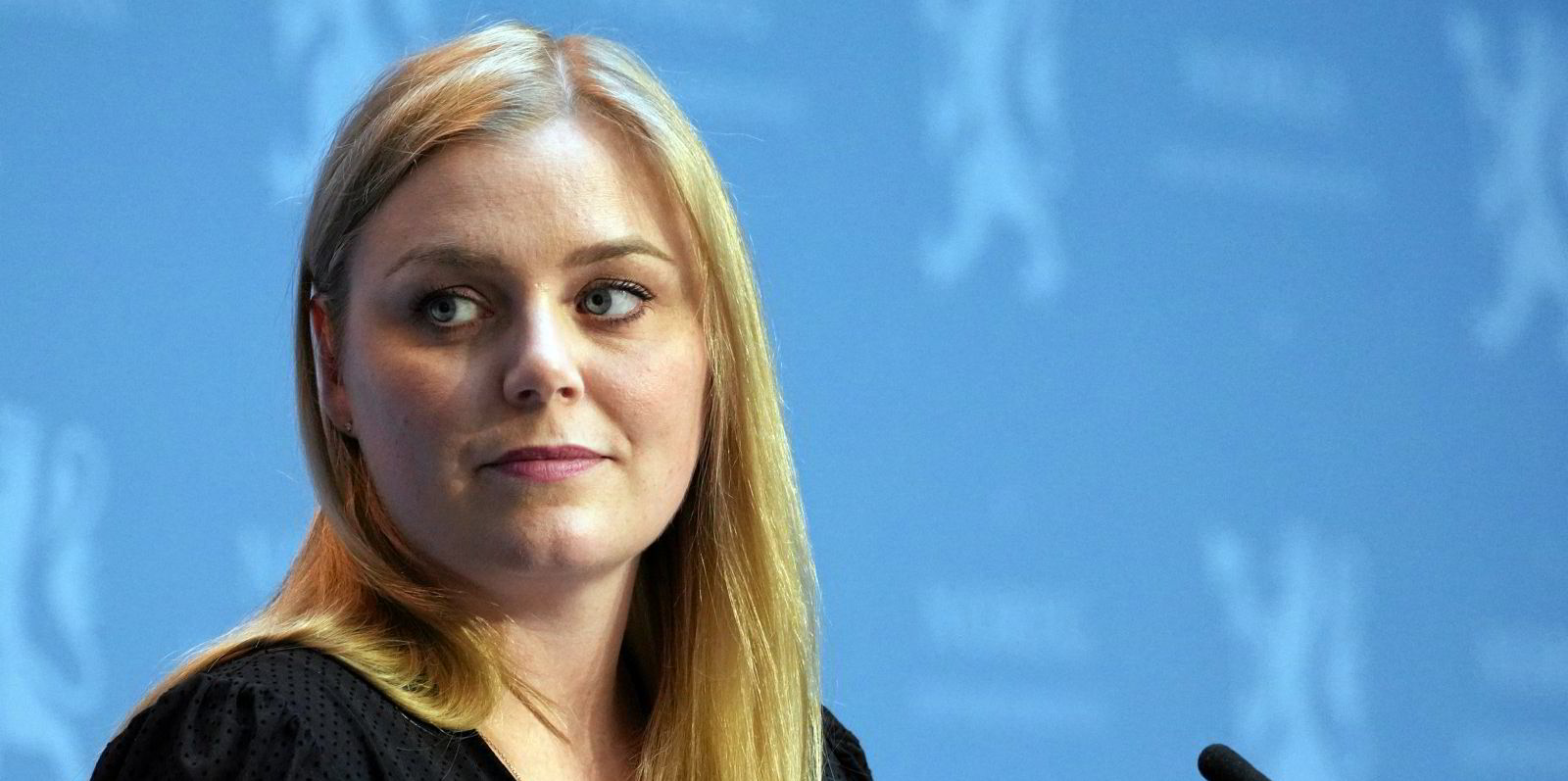 Norwegian Petroleum & Energy Minister Tina Bru told Upstream that Norway has a very ambitious climate policy.
"We are ready to invest heavily in technologies that the new IPCC report suggests, namely hydrogen and offshore wind," she said.
Norway's government has committed to becoming a low carbon nation by cutting emissions by up to 95% by 2050.
Bru said the government wishes to prioritise efforts in areas where Norway, Norwegian enterprises and technology clusters could influence the development of hydrogen-related technologies, and where there are opportunities for increased value creation and green growth.
The International Energy Agency points out in an analysis of the hydrogen market that there has never been more interest shown by businesses or government authorities in commercialising this gas, and that the conditions for developing scalable, cost-efficient solutions have never been more ideal.
Norway is determined to ensure the country plays a significant role in this nascent market.
In June 2020, the government presented its hydrogen strategy, which lays out the framework for the government's efforts to stimulate development of hydrogen-related technologies.
The strategy states that an increased focus on hydrogen in Norway is in line with the goal of having internationally competitive businesses to develop technology and solutions addressing tomorrow's challenges.
"We will grasp the opportunities presented by the green transition," Bru said.