US natural gas producers are stepping up efforts to certify their output as responsibly sourced as buyers and investors strive to meet environment, social and governance (ESG) goals.
In the first two months of this year, at least four producers — EQT, Northeast Natural Energy, PennEnergy and Seneca Resources — announced that their output at specific sites is responsibly sourced gas, or RSG, a designation based on third-party certification that indicates it was produced with lower greenhouse gas emissions and other reduced environmental impacts.
In early February, Houston's Southwestern Energy said it is expanding its RSG well-certification programme across its operations in the Appalachia and Haynesville basins.
This increases Southwestern's total certified RSG to more than 5 billion cubic feet per day of gross operated production, up from 3 Bcfd announced last June.
Getting certified as "responsibly sourced" by independent third parties such as Project Canary, Equitable Origin and MiQ (Methane Intelligence) enables producers to differentiate their product and fulfil stated ESG commitments to protect the environment and communities.
ExxonMobil and BP are also in the game through partnerships with MiQ, while Chevron is working with Project Canary.
ExxonMobil is cutting its methane intensity in its unconventional operations with MiQ, but said it is open to other criteria.
"As more standards across other dimensions develop and the market evolves in response, we will evaluate opportunities to include additional criteria in certification to further differentiate our product," ExxonMobil said.
"Certification could help drive large-scale methane emissions reduction by incentivising producers to improve their environmental performance using consistent standards to remain competitive in an evolving market."
Advocates of certification have long sought to convince companies of the importance of measuring methane emissions and verifying results, and in the past year more producers have begun to embrace RSG.
Southwestern took part in the first RSG transaction in September 2018, when it sold an undisclosed amount to New Jersey Natural Gas.
Today, most companies have an ESG report and investors are increasingly applying pressure to hold company officers accountable, Soledad Mills, chief executive of Equitable Origin, tells Upstream.
US President Joe Biden's administration has been a factor in increasing interest in natural gas certification, given its strong environmental focus and methane-cutting initiatives.
"It was like a light switch, the new administration, in terms of enquiries we're getting," Mills says.
"The [Biden] administration came in with an explicit intent to bring back some of the EPA [Environmental Protection Agency] regulations, strengthen methane regulations and set more ambitious climate goals. Whether these changes are actually implemented… there's been a cultural shift in the industry."
MiQ has also witnessed a huge increase in interest since 2021, according to chief executive Georges Tijbosch.
Its performance standards are based on the Natural Gas Sustainability Initiative (NGSI)'s methane intensity protocol, which provides a methodology to calculate methane emissions as a percentage of the gas that goes to market.
MiQ's standard also looks at the frequency and detection levels of the methane-monitoring technology and policies enacted at a company.
Equitable Origin, however, has five pillars with broader ESG targets in its EO100 standard, including indigenous people's rights, fair labour and other environmentally focused targets.
The company does not require a specific methane intensity target, preferring to encourage companies to measure and monitor their emissions rather than use estimates, which can initially increase their methane emissions on paper.
Its EO100 Standard does require producers to report methane intensity in line with the NGSI intensity calculation methodology.
Although the two organisations differ in their standards for certifying RSG, they also work together to provide dual certifications for clients.
Project Canary evaluates methane emissions and other ESG issues.
Equitable Origin and MiQ approve third-party assessors to use their methodologies and standards to assess the performance of facilities that partner with them.
MiQ says it publicly publishes its performance standards and methodology as a potential precedent for any national regulations that might focus on methane intensity.
The EPA proposed a methane rule in November that would establish a monitoring programme and standards to eliminate venting on existing operations for the first time, with a final rule expected by the end of 2022.
"The industry has the opportunity to comment on it and to influence the standards," says Eunji Oh, research analyst for North America gas at Wood Mackenzie. "It could be a form of regulation."
Chris Romer, chief executive of Project Canary, says federal regulation would set a floor for standards, but a premium market above the statutory minimum would remain.
In the meantime, the term "responsibly sourced gas" does not have a single set of criteria, leading to uncertainty if it will be an accurate description when a larger set of standards are used.
"When the regulation does come in, then that will provide the industry with more clarity on the standard and the definition of what RSG should be," Oh says.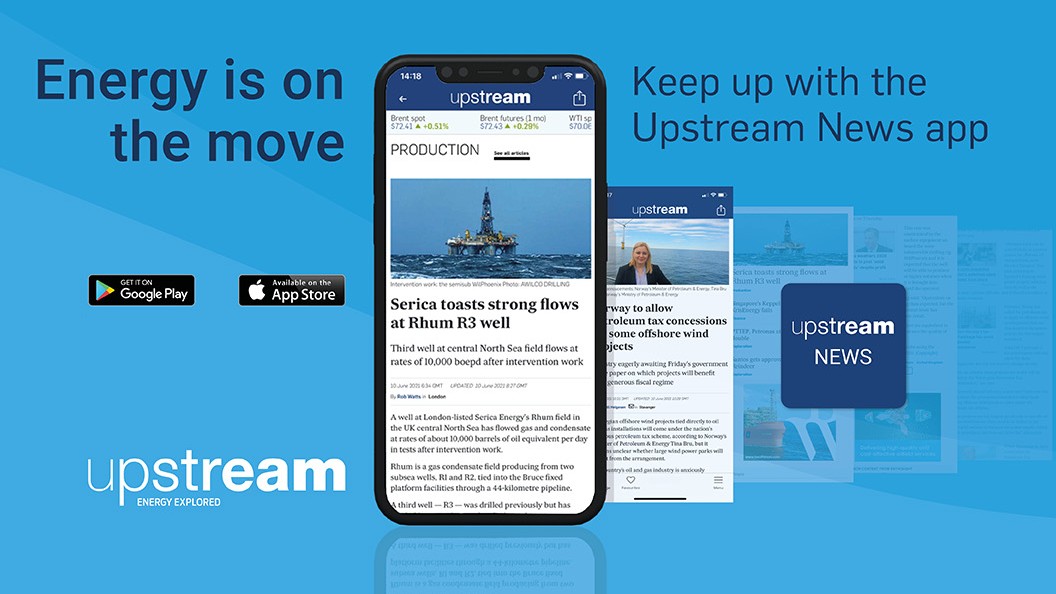 Stay a step ahead with the Upstream News app
Read high quality news and insight on the oil and gas business and its energy transition on-the-go. The News app offers you more control over your Upstream reading experience than any other platform.