A search to locate missing crew members from an offshore wind installation vessel that capsized Sunday off the coast of China is continuing.
The first diving operation was completed late Tuesday without finding the four missing crew members. A second operation to locate the missing crew members is planned, but subject to weather conditions, according to the Huizhou Maritime Administration.
ENERGY EXPLORED: SUBSCRIBE TO ACCELERATE
Gain valuable insight into the global oil and gas industry's energy transition from ACCELERATE, the free weekly newsletter from Upstream and Recharge. Sign up here today.
The vessel, named Shengping 001, capsized on Sunday after it hit an offshore wind foundation 16 nautical miles offshore Huizhou city, of Guangdong province, according to the Guangdong Maritime Rescue Centre (GMRC).
There were 65 crew onboard, with 61 evacuated and four missing. GMRC has mobilized close to 30 vessels and helicopters in the rescue exercise.
Still afloat
Industry sources confirmed the Shengping 001, which is owned by Tianjin Jincheng Offshore Engineering, has further tilted into the water since the accident, but, as of Wednesday, still remains afloat.
"Much of the vessel is being submerged with only tip of deck remaining above water," said a source familiar with the rescue work.
Rescue taskforces are assessing schemes to lift the vessel before it is completely submerged.
An official with the Huizhou Maritime Administration confirmed to Upstream that it will take time to lift the vessel, but he was not sure if the vessel was completely submerged.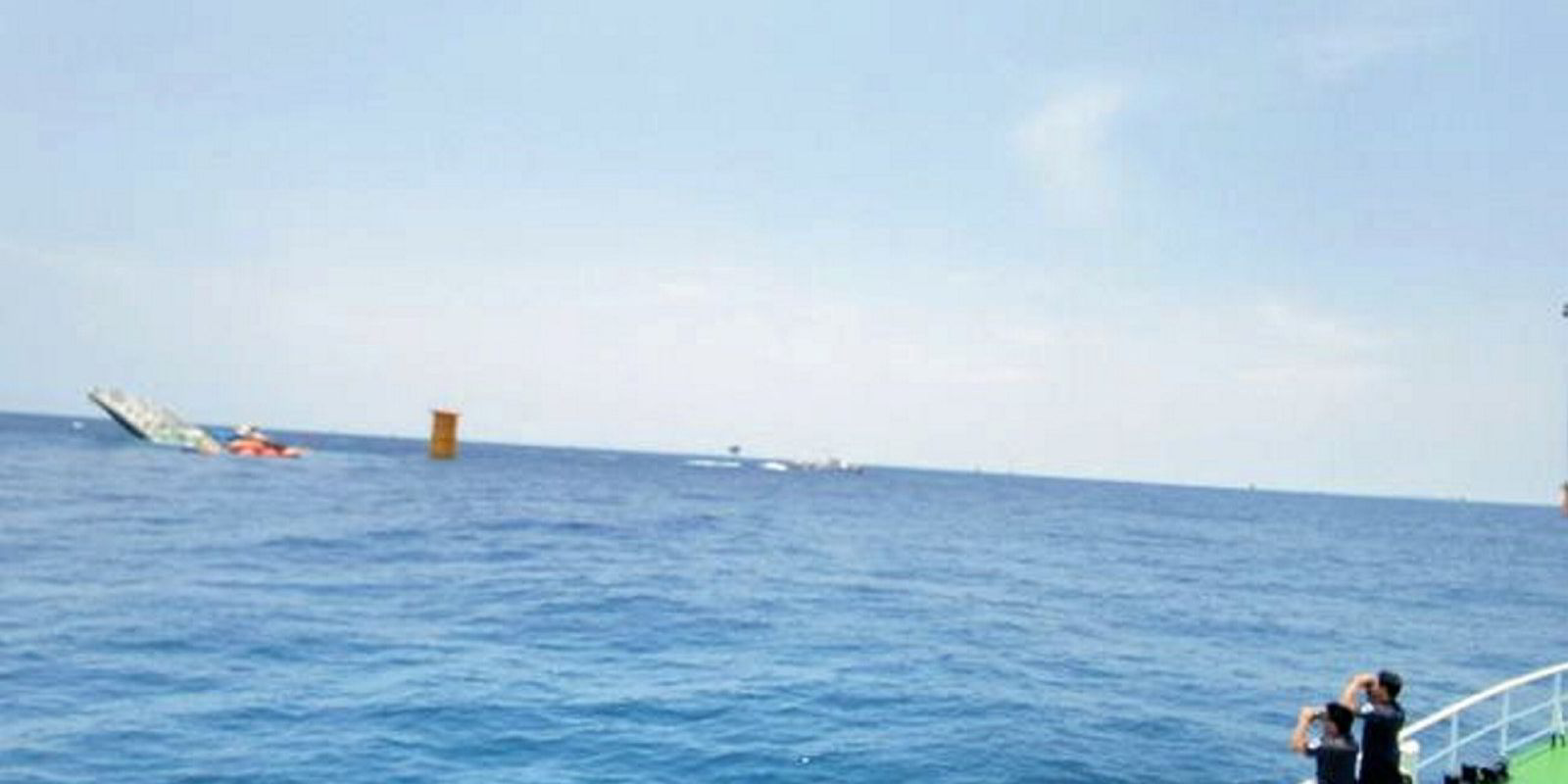 Vessel was converted
Shengping 001 was converted from the lift boat Teras Fortress 2 by Huangpu Wenchong Shipbuilding Industry in mid June.
The yard in Guangdong earlier converted the floating production, storage and offloading vessels Cidade de Ilhabela and Cidade De Saquarema for the Dutch floater specialist SBM Offshore for operations at Petrobras' Lula pre-salt oilfield offshore Brazil.
Built by Triyards in Singapore in 2014, the original vessel was 92.14 metres long and 54 meters wide, with a leg length of 137.25 metres.
When converting the lift boat into an offshore wind installation vessel, Wenchong installed a pedrail crane with a lifting capacity of 1600 metric tonnes.
The China Classification Society (CCS)-classed vessel is chartered by SEPCO Electric Power Construction Corporation, the contracting unit owned by Power Construction Corporation of China in Shandong province.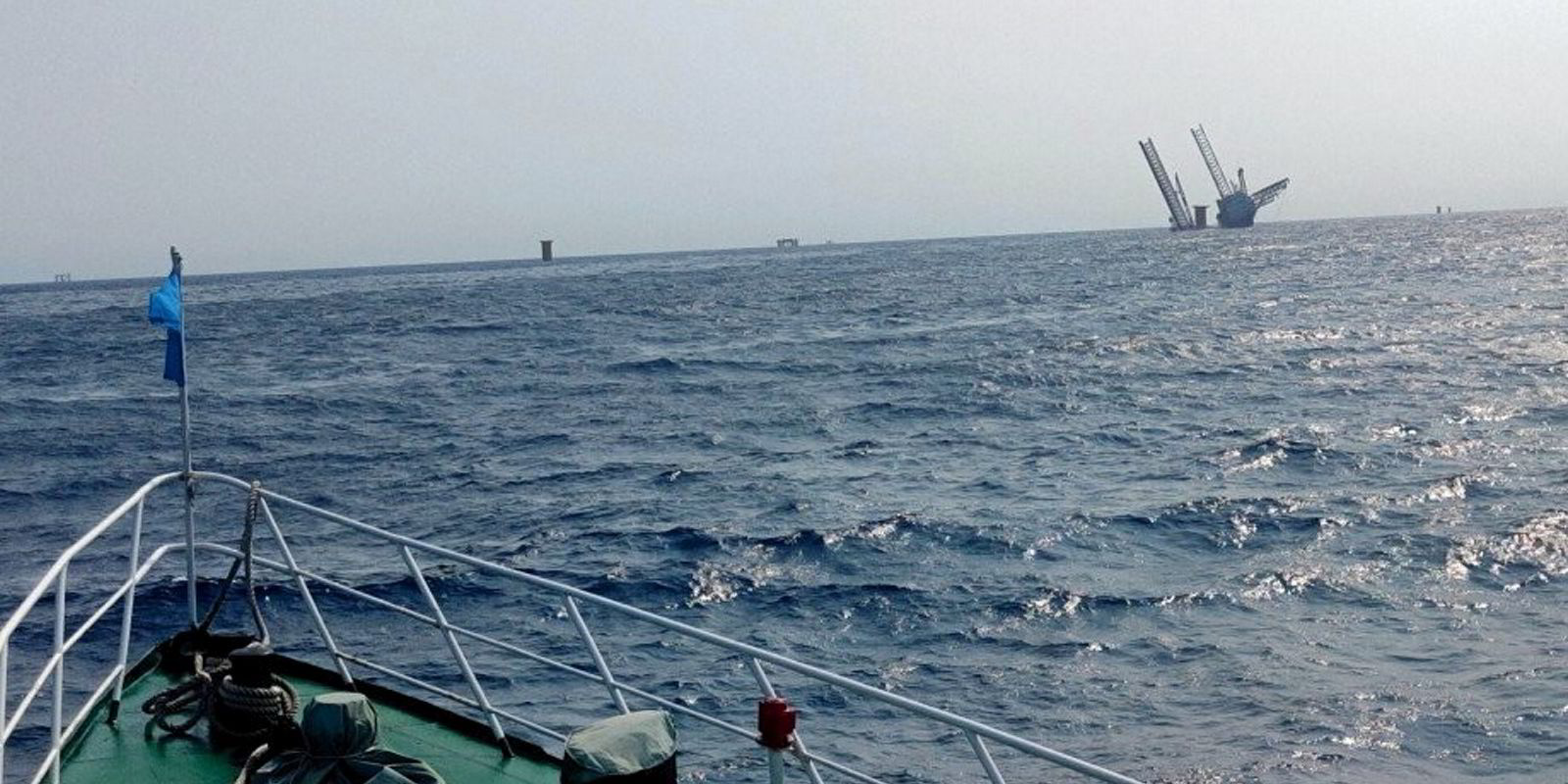 Rush to complete wind projects
The 8.18 billion yuan ($1.28 billion) Huizhou offshore wind farm incorporates turbines with a total capacity of 400 megawatts, as well as offsite facilities such as a 220-kilovolt booster station and an onshore control centre.
Chinese offshore wind operators are rushing to complete their projects by the end of this year. Under the current policy, offshore wind projects that secured approval in 2019 and 2020 have to be commissioned before the end of this year to be eligible for a national subsidy of 0.85 yuan for every kilowatt-hour of electricity generated.
Guangdong is leading China's offshore wind expansion with ambitious initiatives to develop the offshore wind industry, aiming to become the province with the most offshore wind farm capacity by 2025.
The provincial government's latest plan, released in early June, calls for the province to expand its offshore wind power generation capacity to 4 gigawatts by the end of this year, and further expand it to 18GW by 2025.