Supermajor Shell has taken a final investment decision to build a 200-megawatt electrolyser for the Holland Hydrogen I hydrogen plant, in the Netherlands.
The company announced the go-ahead for the development on Wednesday, predicting it would be "Europe's largest renewable-hydrogen plant once operational in 2025".
"The 200 MW electrolyser will be constructed on the Tweede Maasvlakte in the port of Rotterdam and will produce up to 60,000 kilograms of renewable hydrogen per day," it said.
Shell noted that the renewable power for the electrolyser will come from the offshore wind farm Hollandse Kust (Noord), which is partly owned by the company.
Grey to green
The renewable hydrogen produced at Holland Hydrogen I, will supply the Shell Energy and Chemicals Park at Rotterdam, by way of the HyTransPort pipeline 1.
The production of green hydrogen — where electrolysis powered by renewable energy to split water molecules into oxygen and hydrogen, creating an emissions-free fuel —is intended to replace some of the grey hydrogen usages in the refinery, the company added.
Grey hydrogen is processed from fossil fuels without abatement of emissions and is different from blue hydrogen, which is produced from natural gas feedstocks but with the carbon dioxide by-product captured and stored.
"This will partially decarbonise the facility's production of energy products like petrol and diesel and jet fuel," Shell said.
The HyTransPort pipeline 1 is a new hydrogen pipeline through the Port of Rotterdam, which will form part of the Netherlands' hydrogen infrastructure.
Shell noted that as the refuelling networks grow, "renewable hydrogen supply can also be directed toward these to help in decarbonising commercial road transport".
Net-zero goal
Shell's executive vice president for emerging energy solutions Anna Mascolo said Holland Hydrogen I showcases the company's "efforts and commitment to become a net-zero emissions business by 2050".
"Renewable hydrogen will play a pivotal role in the energy system of the future and this project is an important step in helping hydrogen fulfil that potential," Mascolo said.
Shell signed a deal last year with Australian energy services provider Worley to build the Holland Hydrogen I plant, as Upstream reported.

The contract awarded to Worley in 2021 involved early engineering services, including integration with other assets such as offshore wind, pipelines, electrical grids and Shell's Pernis refinery.
Shell is now developing a 759 MW wind farm at Hollandse Kust Noord offshore the Netherlands through the CrossWind consortium with Eneco, which will come on stream in 2023 and be able to produce at least 3.3 terawatt hours of electricity per year.
But Shell's claim that Holland Hydrogen 1 will be the biggest green H2 project in Europe upon completion in 2025 is open to some dispute, with other potentially larger facilities planned to be up and running the same year.
BP plans to complete a 250MW project in Rotterdam by 2025 powered by offshore wind to help decarbonise its own oil refinery there.
Upstream's renewables sister publication, Recharge, has also reported that a 500 MW green hydrogen project at the Portuguese port of Sines, led by Denmark's Copenhagen Infrastructure Partners, is due to be completed in 2025.
The first 500 MW of the 2 GW SHYNE project in northern Spain is also scheduled to be finished that year, while construction is due to begin next year on the first 500 MW of the 2 GW Project Catalina in north-east Spain.
Production is also scheduled to begin at the 7.4 GW HyDeal Espana project by the end of 2025, although the scale of that capacity is not yet clear.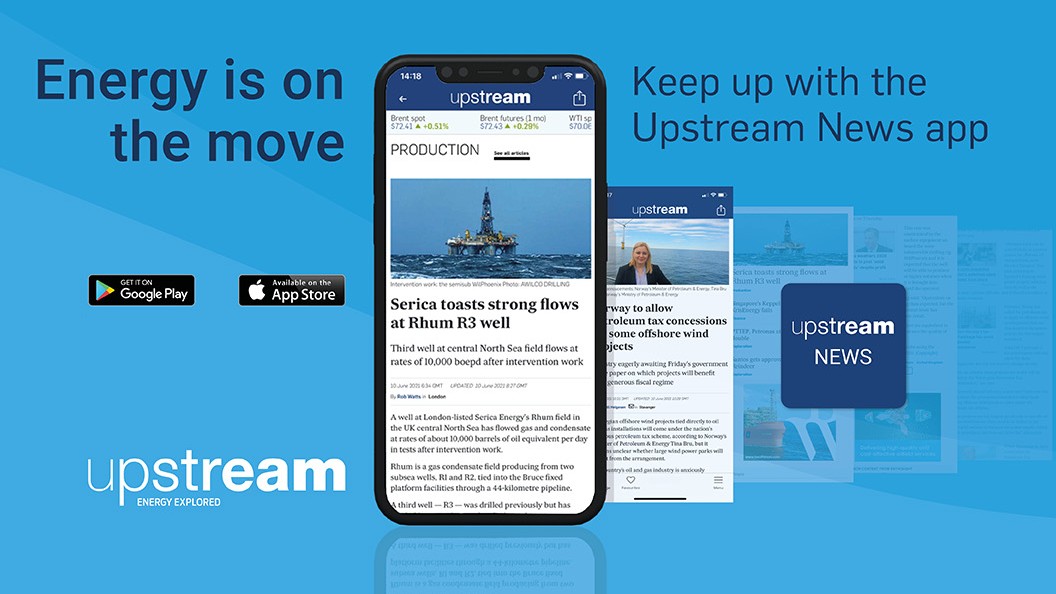 Stay a step ahead with the Upstream News app
Read high quality news and insight on the oil and gas business and its energy transition on-the-go. The News app offers you more control over your Upstream reading experience than any other platform.