China's second largest energy company Sinopec has launched what is claimed to be the country's largest carbon capture, storage and utilisation (CCUS) project.
The scheme involves sending carbon dioxide captured at a petrochemical refinery to the Shengli oilfield, where it will be reinjected as part of the field's enhanced oil recovery programme.
ENERGY EXPLORED: SUBSCRIBE TO ACCELERATE
Gain valuable insight into the global oil and gas industry's energy transition from ACCELERATE, the free weekly newsletter from Upstream and Recharge. Sign up here today.
When completed by the end of this year, the project in eastern China's Shandong province will be able cut CO2 emissions by 1 million tonnes per annum, according to the company.
The scheme involves building a recovery unit to capture CO2 produced from a coal-based hydrogen production unit at Sinopec's Qilu Petrochemical complex.
The recovery unit will include facilities for compression, refrigeration and liquefaction.
The CO2 will be sent to 10 unmanned CO2 reinjection stations that Sinopec will build at the Zhenlizhuang sector of the Shengli oilfield, also in Shandong, for reinjecting into 73 wells.
Sinopec expects to reinject 10.68 million tonnes of CO2, into the wells over the next 15 years and to be able to increase oil production by a total 22 million barrels.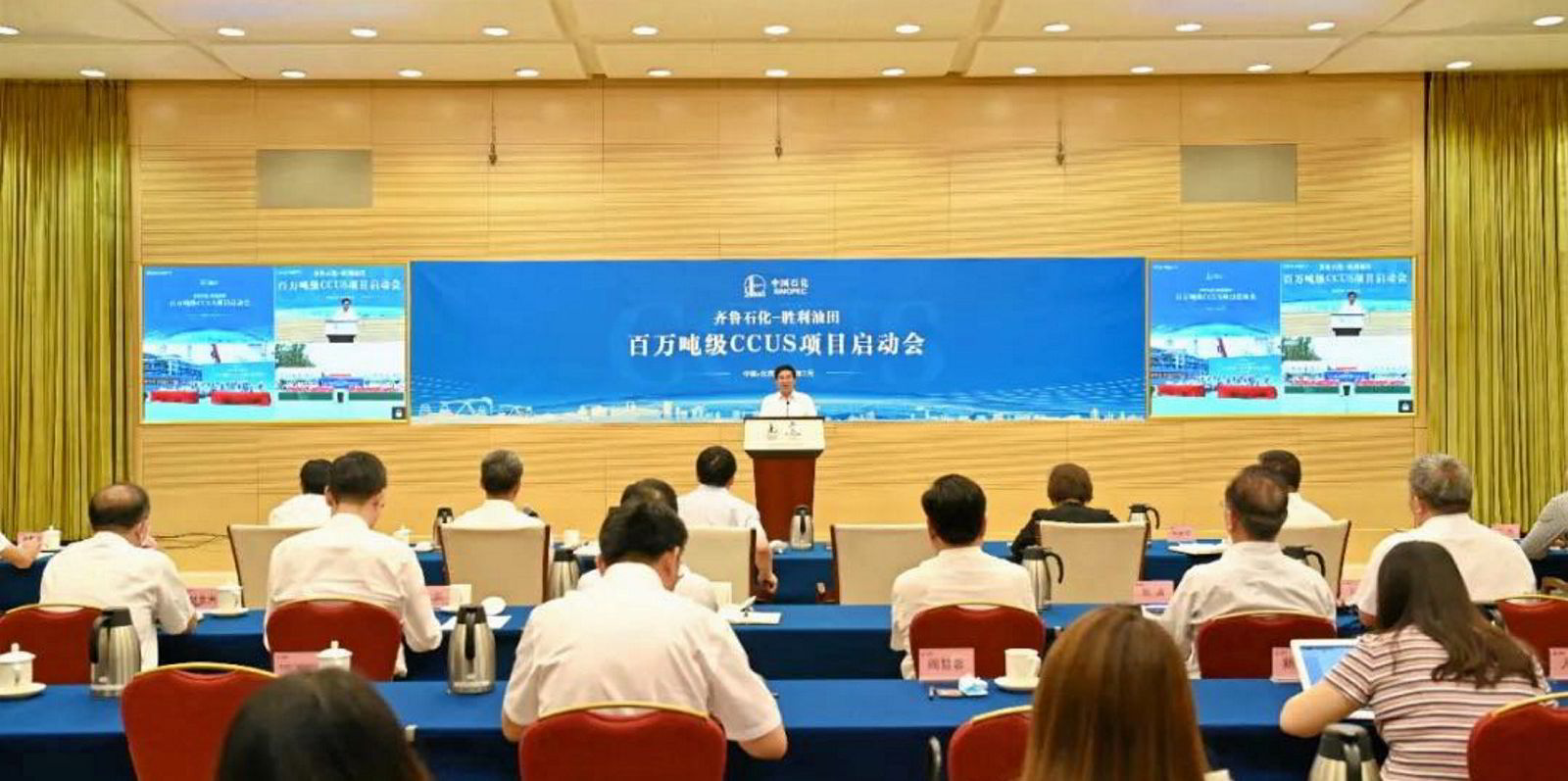 Over the next five years, Sinopec will build two more pilot CCUS projects, at the Huadong and Jiangsu oilfields.
Sinopec said it is implementing 24 EOR projects based on CO2 reinjection, targeting areas with a total of 25 million tonnes (184 million barrels) of oil in place.
Sinopec is also investing in a new research centre for CCUS to develop technologies for CCUS and CO2 transportation.
Company chairman Zhang Yuzhuo said developing CCUS technology represents an irresistible trend in the battle to reduce emissions.
"Reinjecting CO2 from the (petrochemical) refinery into oil wells to enhance oil recovery is a way to change waste into treasure," he said.
Sinopec said that in China up to 1 billion tonnes of CO2 emissions can be neutralised through CCUS.
The company also plans to develop capacity to produce blue hydrogen from natural gas, combined with CCUS, as well as green hydrogen, in collaboration with China's renewable energy developers.
China's biggest oil company, PetroChina, is also trying to capture CO2 from industrial sources such as plants producing gas-fired power, petrochemicals, coal-based chemicals or iron and steel.
PetroChina has built a plant at Jilin with capacity to separate and capture 200,000 tpa of CO2.
At the Dagang field in the north of the country, PetroChina has resumed production at the deserted Kongdian block through CO2 injection.
The block is now producing about 30 barrels per day of oil and the water cut has been reduced to 60% from 90%.