Equinor has handed out the first major contract for its pioneering Northern Lights carbon capture, utilisation and storage (CCUS) project with a Nkr380 million ($41 million) award to Skanska for site preparation work for a receiving terminal on Norway's west coast.
The contract covers establishment of a site and infrastructure, construction of offices and a jetty, as well as roadworks for the terminal to be located at the Naturgassparken industrial area in the municipality of Oygarden in western Norway.
SIGN UP FOR OUR NEW ENERGY TRANSITION NEWSLETTER
Energy explored: Gain valuable insight into the global oil and gas industry's energy transition from Accelerate, the new weekly newsletter from Upstream and Recharge. Sign up here.
A lease agreement will also be signed for temporary project offices at Coast Center Base at Kollsnes, with around 15 employees from Equinor as well as staff from suppliers now set to start work from the offices.
Site preparation work for the terminal is scheduled to start in January 2021 subject to government approval later this year for the so-called Longship project for a full-scale carbon capture and storage value chain that will incorporate Northern Lights.
Operations in 2024
The receiving facility, which will be remotely operated from Equinor's nearby Sture terminal, will have temporary storage capacity for 1.5 million tonnes per annum of carbon dioxide captured initially from Norwegian industrial sites.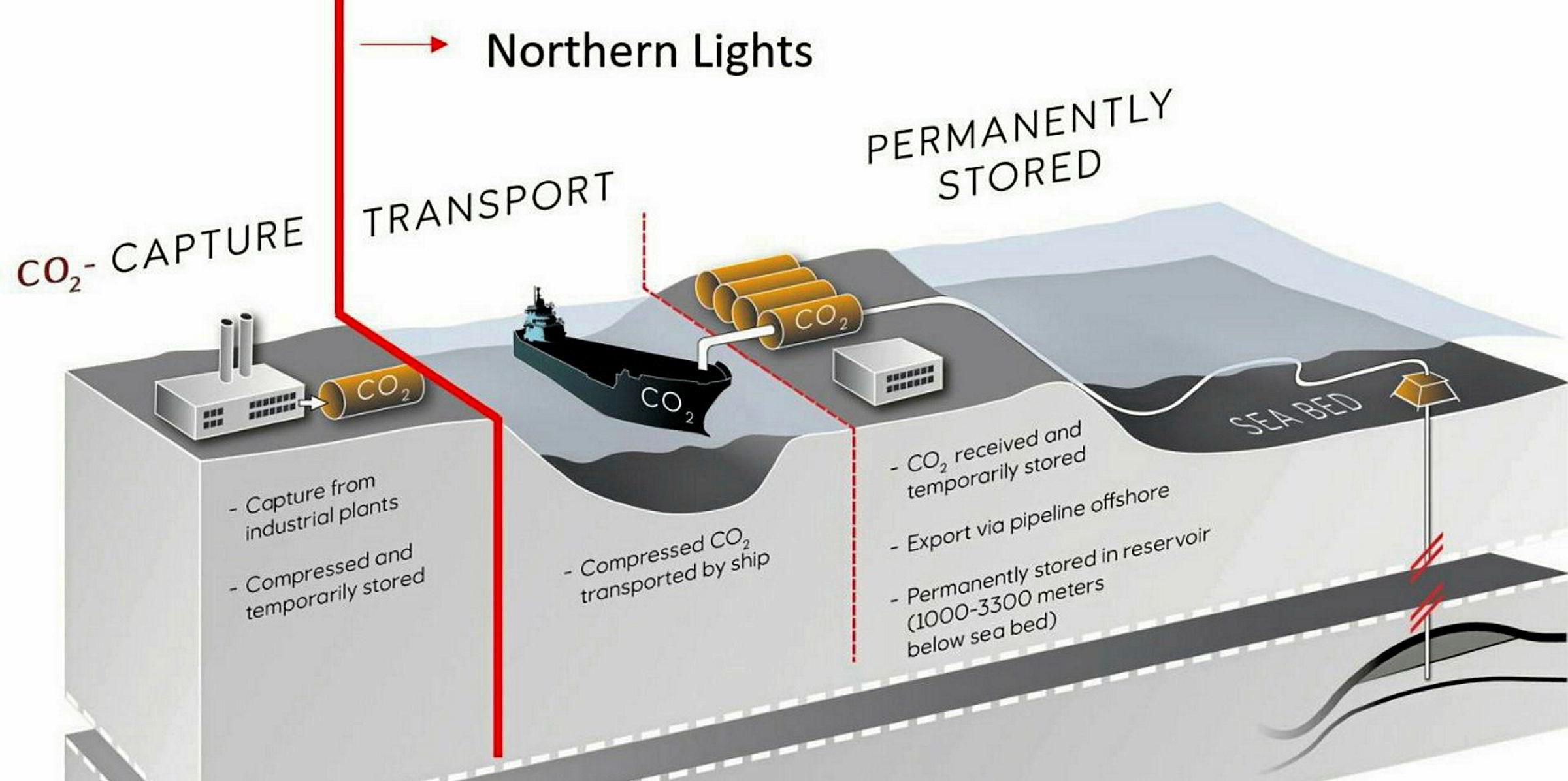 The CO2 will then be exported offshore via pipeline for injection into a reservoir 2600 metres below the seabed near the Troll field in the North Sea for permanent storage.
The terminal, which is due to be operational in the summer of 2024, will consist of storage tanks for intermediate storage, an import quay, unloading equipment, injection pumps and equipment, in addition to administration buildings.
"We are pleased to award the first big contract in the project," Equinor's chief procurement officer Peggy Krantz-Underland said.
"This contract demonstrates that the Northern Lights development will contribute with activity and new opportunities for regional and local industry," she added.
The award to Skanska will generate up to 150 person-years of work for the contractor and its sub-suppliers, Equinor said in a statement.
Expansive scope
The Norwegian state-controlled operator, together with partners Shell and Total, earlier this year took a final investment decision on the Northern Lights CCUS scheme on which initial investments are targeted at Nkr6.9 billion.
The flagship project could ultimately capture as much as 5 million tpa of CO2 from heavy emitters across the European Union after Equinor earlier signed memoranda of understanding with seven European industrial companies — Air Liquide, Arcelor Mittal, Ervia, Fortum, HeidelbergCement, Preem and Stockholm Exergi.
The Norwegian government is looking to provide the lion's share of financial backing for the Nkr17.1 billion Longship project that will entail developing carbon capture facilities at the Norcem cement factory in Brevik, southern Norway, and possibly also at Fortum Oslo Varme's waste incineration facility in Oslo.
Data sharing
Meanwhile, the Northern Lights project partners have decided to make available to the wider industry data from the 31/5-7 pilot well drilled at the Eos target in exploration licence 001 and completed earlier this year.
The will provide open access to more than 83 gigabytes of data generated from coring, logging and sampling at the well as part of an effort to build trust in carbon capture and storage technology as well as promote innovation, according to project director Sverre Overaa.
The Eos well targeted the Dunlin geological formation with impermeable claystones for primary storage, while the secondary sandstone-bearing Cook and Johansen formations both can serve as storage units for injected CO2.