Norway's Ministry of Petroleum & Energy has approved the development plan for the pioneering Nkr6 billion ($760 million) Northern Lights project.
ENERGY EXPLORED: SUBSCRIBE TO ACCELERATE
Gain valuable insight into the global oil and gas industry's energy transition from ACCELERATE, the free weekly newsletter from Upstream and Recharge. Sign up here today.
This project, which is the storage part of the wider Nkr25 billion Longship carbon capture and storage project, is a core part of Norway's plans to cut the carbon intensity of operations on its continental shelf.
Northern Lights includes the development and operation of carbon dioxide transport and storage facilities, which will be open to third parties.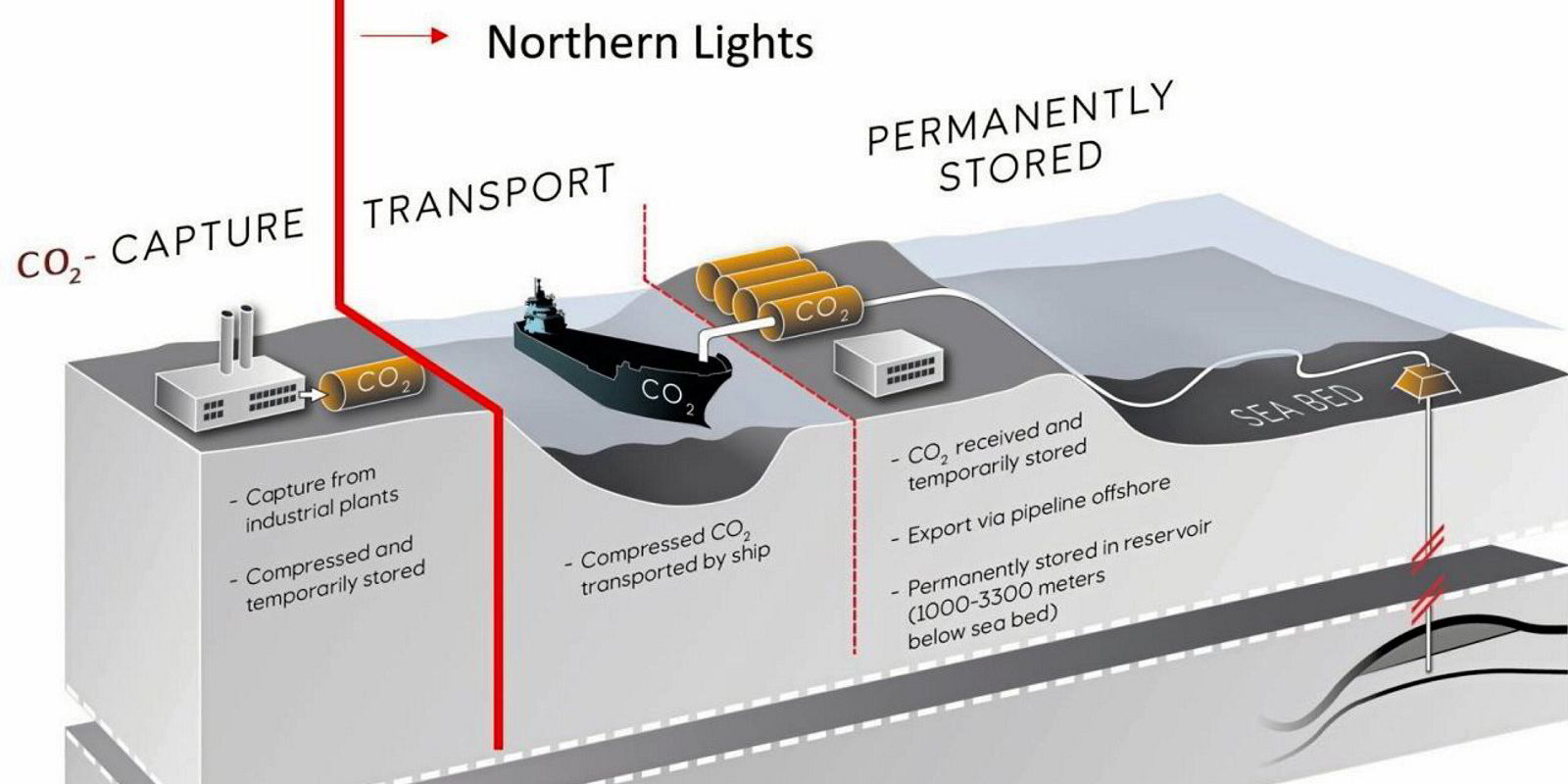 It will be the first ever cross-border, open-source CO2 transport and storage infrastructure network, offering European industrial emitters the opportunity to store their CO2 underground.
The Norwegian State will cover 80% of costs associated with the development of Northern Lights carbon storage infrastructure, with the rest to be covered by partners Equinor, Shell and Total.
In a statement on Tuesday, Norway's Minister for Petroleum & Energy, Tina Bru, said the project will cut emissions as well as create value and new jobs.
"The goal is also that it will contribute to increased use of CO2 capture and storage internationally," she said.
Northern Lights will receive captured CO2 transported by vessel to Oygarden municipality on the west coast of Norway.
Here, the gas will be temporarily stored before it is sent through a pipeline to the storage site on the continental shelf.
At the storage site, CO2 will be pumped down to a sealed reservoir for permanent storage 2600 metres below the seabed.
The reservoir is located in utilisation permit 001 in the northern part of the North Sea, south-west of the Troll field and east of the Oseberg field.