London-listed Tullow Oil is considering plans to source back-up power from onshore wind and geothermal assets in Kenya to support its challenging South Lokichar basin oil project in the East African country.
SIGN UP FOR OUR NEW ENERGY TRANSITION NEWSLETTER
Energy explored: Gain valuable insight into the global oil and gas industry's energy transition from Accelerate, the new weekly newsletter from Upstream and Recharge. Sign up here.
The Anglo-Irish operator — along with partners Total and Africa Oil — is revisiting the original South Lokichar exploitation scheme to reduce costs and aims to submit a fresh development plan to Kenya's government by the end of next year.
Explaining Tullow's current thinking around the incorporation of renewable power into the multi-field project and limiting greenhouse gas emissions, a company spokesman said a significant amount of power will be needed to meet the heating demands of South Lokichar's waxy crude and also processing requirements.
Documentation obtained by Upstream states that the original plan called for 48 megawatts of installed power.
Reducing emissions 'integral to design'
The Tullow spokesman said these needs could be met by associated gas that will be produced at Lokichar along with the oil and also by plugging into Kenya's electrical grid.
"Reducing (greenhouse gas) emissions is integral to the design and, for instance, using the produced gas to generate power will reduce emissions," he said.
"This, along with using Kenya's grid power as a back-up supply — which includes wind and geothermal — provides the best combination of managing resources and deploying available power.
"The aim is to procure power from the Kenya grid that has a combination of power sources — including geothermal and wind," said the spokesman.
"This is quite symbiotic because the initial phase of production will be driven by produced gas, which is used to convert to power. Any back-up/standby (needs) are provided from the grid."
As South Lokichar's produced gas depletes through the lifecycle of the production phase, power will be drawn from the grid, he added.
However, the spokesman stressed that Tullow itself has no plans to develop wind and geothermal projects.
Re-evaluating geological models
Aside from evaluating power sources, the operator project review process is re-evaluating geological models by fully incorporating the recent early oil production data. Also being assessed is the possibility of exploiting additional discoveries in South Lokichar's earlier phases — a decision that "could provide higher initial production rates and possibly increase resource recovery", he said.
Once project optimisation studies have been completed, said the spokesman, "a more comprehensive view on the development scenario will be provided".
In parallel to this study work, bid documents for the upstream facilities will be revised to ensure capital spending projections are in line with the new concept development.
South Lokichar oil will be sent to Lamu port on Kenya's coast via a new 824-kilometre, 80,000 barrels per day pipeline.
Land gazetted
At the same time as revising its development plan, Tullow is trying to make progress on land, water access and fiscal issues.
More than 80% of the land needed for the project is now formally gazetted by government, said Tullow's spokesman, stressing that "all the land needed for the pipeline, other than in Turkana County, is now gazetted".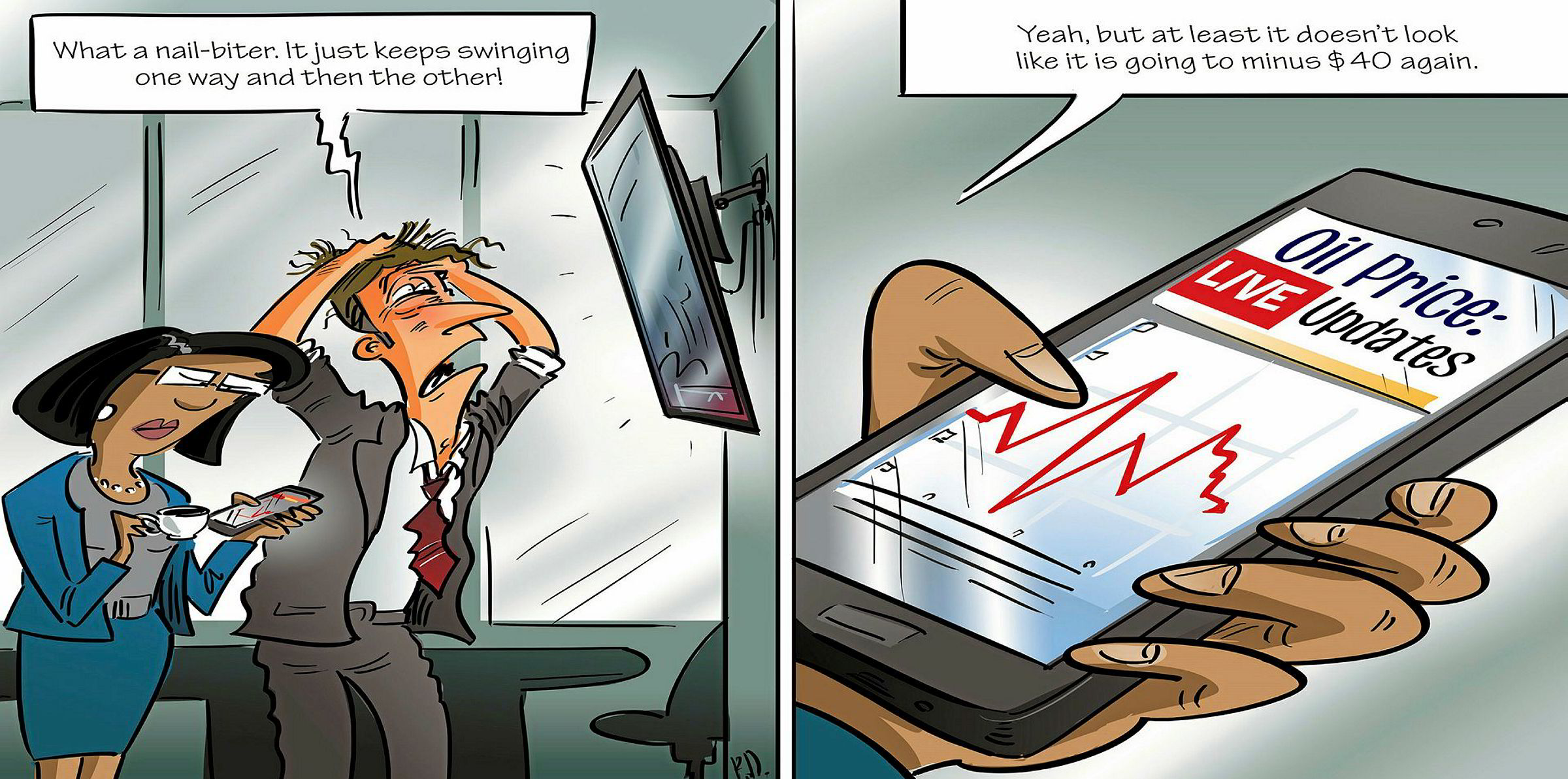 He explained that the process of securing land in Turkana had to be deferred due to the Covid-19 pandemic preventing Tullow from engagements with the Turkana County government and other key stakeholders.
"We strongly believe, with the removal of the travel restrictions and some improvement of the Covid-19 situation, that these engagements will now progress to conclusion through early 2021."
The project also needs access to water — about 100,000 bpd — for injection purposes and this is set to be abstracted from Turkwel Dam and piped 120 kilometres to the production area.
All technical work on this water abstraction process has been completed, with draft agreements now being discussed with Kenya's government and other stakeholders.
Talks are also under way with the Nairobi administration on fiscal and tax issues.
Project scope
The original South Lokichar project was a phased scheme initially centred on exploiting — via 215 production wells and 107 water injectors — about 320 million barrels of oil held in the Ngamia, Amosing and Twiga fields.
Total discovered resources in the project area amount to about 560 million barrels of contingent recoverable oil. First oil was originally due to flow from South Lokichar in 2021 but, assuming a revised development is approved and a final investment decision is taken in mid-2022, oil could flow in the 2025-2026 period.
Speaking to shareholders last week, Africa Oil chief executive Keith Hill admitted that the project has been disappointing, but still has value.
"We've been making promises for five years on what we're going to do and, quite frankly, we haven't fulfilled those promises — but this is a great project with half a billion to a billion barrels of oil. Don't lose faith yet."
Hill said Tullow's new chief executive, Rahul Dhir, is bringing to the table his experience of a similar project he was responsible for in Rajasthan, India when he headed Cairn India.
"He's got some ideas that make a lot of sense," said Hill.
Tullow and Total holds stakes of 50% and 25%, respectively, in the project and aim to reduce their stakes eventually. If development economics are improved, more interest can be generated from third parties.