Supermajor BP is focusing on the electrification of the mobility sector with new plans to boost its share of the electric vehicles (EV) charging segment and partnerships with ridesharing company Uber, Chinese version Didi and even Jaguar Racing.
BP put itself firmly on the energy transition path earlier this year when it announced plans to scale up activity in greener forms of energy by 2030, while also cutting dramatically its output of oil and gas.
As a result, its strategy includes a closer look at the mobility sector, which chief executive Bernard Looney said is heading for electrification.
"We are confident this is where mobility is heading, and we believe we can help. In fact, when we drew up our new strategy, we made electrification, including EV charging facilities, a central part. The need for fast, convenient and reliable infrastructure will be key," Looney said in a LinkedIn post.
Getting charged up
BP is now targeting more than 70,000 EV charging points by the end of the decade – up from 7500 today.
The company's goal is to set up in places like the UK with BP Chargemaster and in Germany through its Aral brand, where it is rolling out nationwide after a successful pilot.
Meanwhile, work in China already kicked off after BP and Chinese ridesharing and transportation platform DiDi formed a joint venture to build EV charging infrastructure in the country — the world's largest market for EVs.
DiDi's platform has approximately 550 million users and around 600,000 EVs are running on it in China.
Looney shared on social media a photo of its Zengcheng retail site, looking to back up its strategy.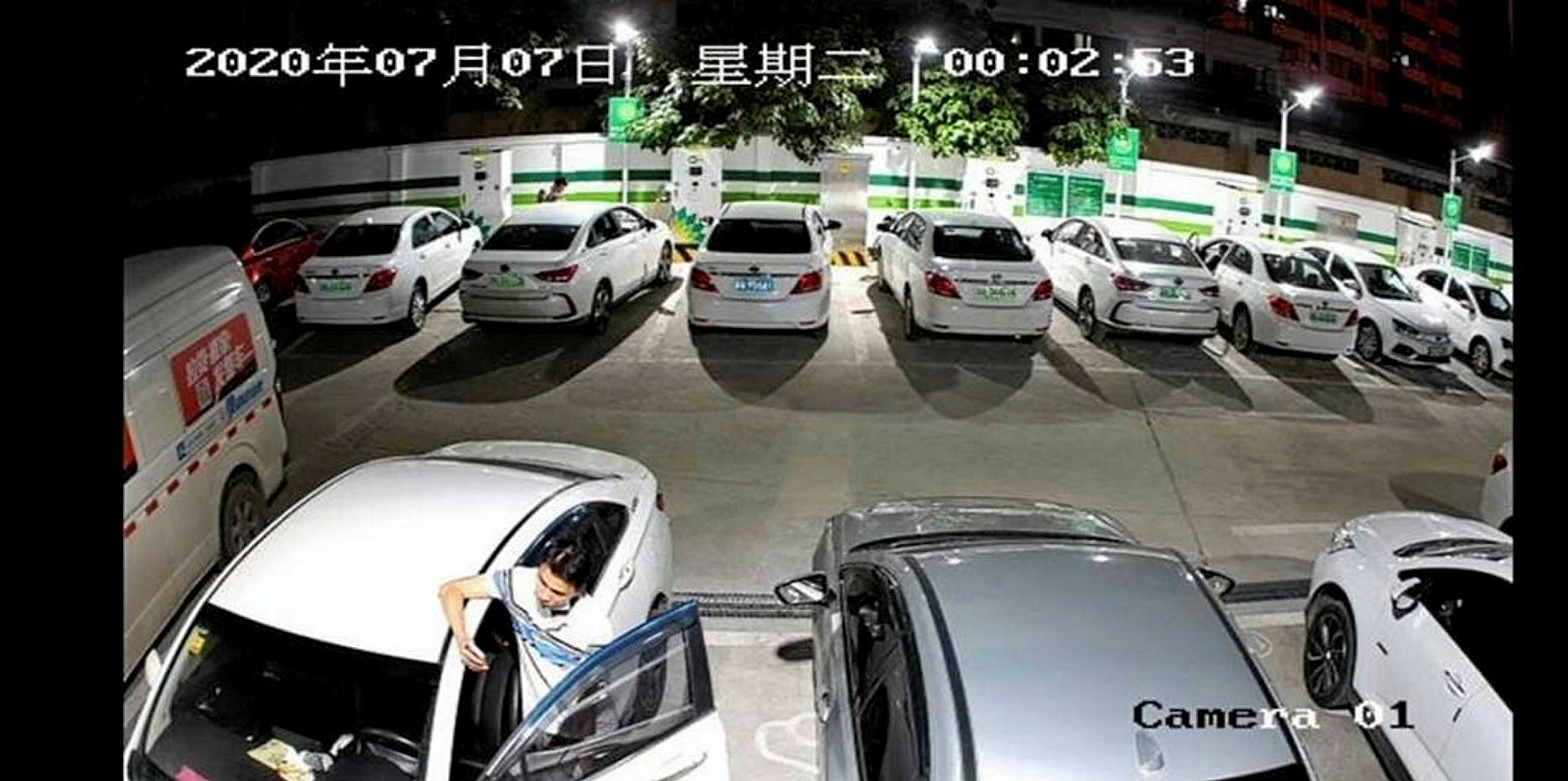 "It's a small station in southern China. If you look at the clock in the picture, this shot was taken just after midnight. In a company of almost 19,000 retail sites, I can see why you'd ask why this one caught my eye," Looney said.
"What surprised me was that every electric vehicle charger is in use. Every single one. This isn't rush hour or the start of a big holiday. This is a Tuesday night!"
IEA report shows EV's importance
In a report published on Thursday, the International Energy Agency (IEA) said spreading the use of electricity into more parts of the economy is "the single largest contributor to reaching net-zero emissions", as final electricity demand is expected to more than double by 2050.
"This growth is driven by using electricity to power cars, buses and trucks; to produce recycled metals and provide heat for industry; and to supply the energy needed for heating, cooking and other appliances in buildings," the IEA said, supporting Looney's claims about the EV sector.
"As we adapt to become a more customer-centric company, it's important we increasingly give people what they need, and where they need it. And in China partnering with Didi – who total 10 billion rides per year. That number still makes my head swell!" Looney said.
"We won't be able to do it alone — we'll need to work together to help lay down the infrastructure. But as Zengcheng demonstrates, we will need it," he added.
Focus on UK after lessons from China
BP will initially make moves in its home market in the UK, where sales of new electric powered cars doubled in August despite the overall car market declining by 5%, according to official figures.
"Last week I talked to the Uber chief executive Dara Khosrowshahi and we agreed on a new partnership in London to make it easier — and more affordable — for their partner-drivers to charge EVs. Like us, Uber is going after a big target of their own — to become a net-zero emissions mobility platform by 2040," Looney said.
Hoping to meet its commitment, Uber this week launched the $800 million Green Future global programme aimed at helping "hundreds of thousands of drivers transition to battery electric vehicles by 2025 in Europe, the US and Canada".
Under the deal with BP, London's Uber drivers will benefit from discounts on the supermajor's EV-dedicated infrastructure that BP will establish in the city.
In the UK, the number of battery electric cars, which have no traditional engine, rose to 5589 from 3147 a year earlier, while plug-in hybrid cars that have an engine but can drive significant distances on electric power, climbed to 2922 from just 910 the previous August.
However, when the UK government announced earlier this year plans to phase out the sale of new petrol and diesel cars by 2035, car manufacturer warned that such a move would require a steep increase in spending on charging infrastructure.
The Society of Motor Manufacturers and Traders calculated that £16.7 billion ($21.4 billion) needs to be spent to have enough charging stations for all new UK cars to become electric — the equivalent of 507 chargers installed per day between now and 2035.
New fuel for EVs
BP is also working on developing new e-fluids and lubricants and improved battery cooling technology.
BP's subsidiary Castrol — which provides industrial and automotive lubricants — partnered with Jaguar Racing to develop new types of fuel to be used in EV cars on the racetracks of Formula E, the single-seater motorsport championship that uses only electric cars.
"These relationships are important because everything that Castrol learns in the high-performance, high-stress world of motor racing gets fed back into product development for road EVs of the future," BP said.