As carbon capture and storage (CCS) becomes an increasing focal point for governments' energy transition plans around the world, there is growing optimism that the UK's first two industrial decarbonisation schemes will be in place by the mid-2020s.
However, some potential stakeholders are concerned that momentum could be lost due to the pressing nature of the European energy crisis, possibly delaying final investment decisions beyond next year.
Last year, the government selected the BP-led East Coast Cluster project, focused on the industrialised Humber and Teesside regions, and the Eni-operated HyNet scheme in north-west England, close to Liverpool, as the first two projects to negotiate commercial terms to operate carbon dioxide transportation and storage (T&S) infrastructure.
Are you missing out on ACCELERATE?
Gain valuable insight into the global oil and gas industry's energy transition from ACCELERATE, the free weekly newsletter from Upstream and Recharge.
Both projects should have their initial stages up and running by 2026, in line with Westminster's aims for two carbon capture, utilisation and storage (CCUS) schemes to be operational by the mid-2020s and four by 2030 at the latest.
Due diligence
In the latest stage of the process the government last month shortlisted 20 or so CO2-emitting projects across these regions to proceed to due diligence in the hope of joining these first two planned sequestration clusters.
These CO2 T&S developers are now hunkered down in talks with government on establishing business model frameworks to ensure all elements of the schemes are commercially investible.
In parallel, the carbon capture projects which will need to use this infrastructure — including blue hydrogen schemes, industrial carbon capture, and post-combustion power — are also entering into negotiations to complete the value chain for this nascent market.
Dan Sadler, vice president of low carbon solutions at Norwegian major Equinor, a key partner in East Coast Cluster, praised the progress the UK government has made so far, but he urged all parties, including the government, not to take the country's leading position for granted.
Any delays could risk the schedule for reaching final investment decisions, potentially threatening the UK's ability to achieve its carbon reduction targets, he warned.
The UK is widely seen as being ahead of many other nations in developing a domestic CCS-enabled industrial decarbonisation sector, a position it hopes to exploit to cut not only its own carbon emissions but also to export services and expertise overseas.
The UK's independent climate advisers have described CCS as being "necessary, not an option" in helping to achieve its legally binding climate goals of cutting CO2 emissions 78% by 2035 compared to 1990 levels and reaching net zero emissions by 2050.
But questions have recently arisen over the possible direction of UK energy policy following Russia's invasion of Ukraine, which has sent gas and energy prices soaring, contributing to the country's worst cost-of-living crisis in decades.
The ruling Conservative Party, meanwhile, has been consumed by its own leadership battle, with Liz Truss this week replacing former prime minister Boris Johnson and promising measures to shield consumers from high prices and, according to a number of leaks, to get more out of remaining oil and gas resources in the UK.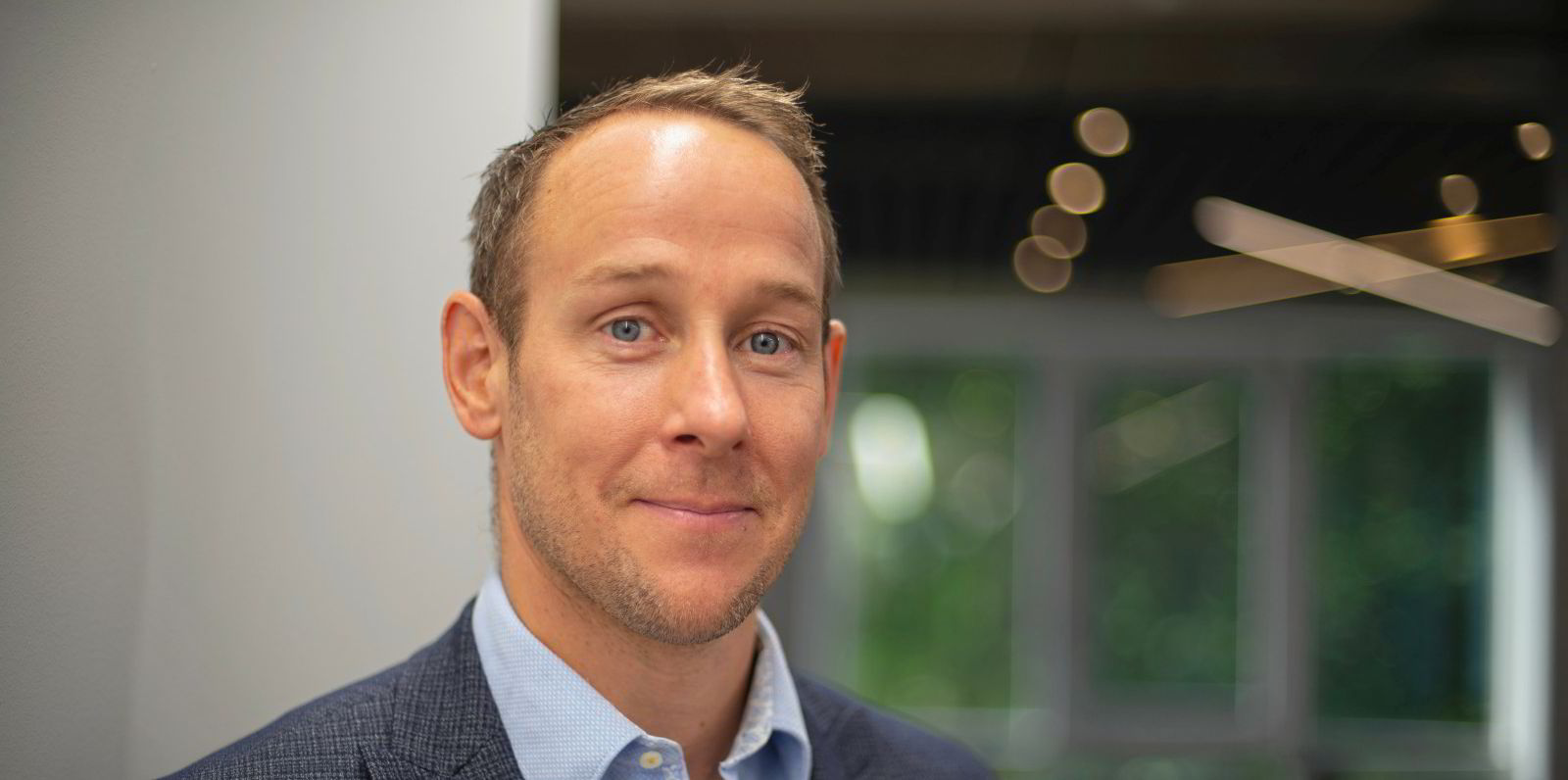 Sadler said he was "optimistic" the "processes and collective will of industry and government" were now sufficiently well-established to ensure that momentum is not lost on the CCS projects.
"I do optimistically believe the East Coast Cluster and HyNet will execute — and hopefully, without delay, creating the foundations for significant reductions in UK CO2 emissions whilst protecting and creating many thousands of well-paid long-term jobs. Fingers crossed things are looking positive," he said.
EOR pivot
Until recently, capturing CO2 produced by fossil fuels and reinjecting it has largely been a means to squeeze more oil from reservoirs through enhanced oil recovery (EOR).
Other countries are purporting to include CCS into their plans for reducing emissions, but the lack of carbon trading markets or tax or policy incentives to make the investment worthwhile has held back development.
Of the 32 large-scale operating CCS facilities around the world, 22 of them are centred on EOR and most are in the US, according to Jeff Erikson, general manager of client engagement at the Global CCS Institute.
Some governments are trying to be proactive in giving CCS a more prominent role in reducing emissions produced by industrial activity, known as anthropogenic emissions.
US President Joe Biden recently signed into law the Inflation Reduction Act, which will increase 45Q tax credits for permanently storing carbon dioxide from $50 per tonne to $85 per tonne.
"The $85 will help unlock some additional help and encourage those who are on the fence to hopefully make those investments today, because many of them do see that cost of carbon going up over time," Robin Fielder, executive vice president of low carbon strategy and chief sustainability officer of Talos Energy, told Upstream.
Know how
The cost of carbon capture and storage projects ranges from around $50 or $60 per tonne of CO2 captured to upwards of $100 per tonne, depending on the projects' proximity to pipelines and storage space, and the type of facility that is sourcing the carbon dioxide.
In projects dealing with reservoir management and pore space as a key aspect of the value chain, the oil and gas industry has a keen understanding of what it takes to get these projects off the ground and how to put the squeeze on costs.
Chevron, given its experience in both the upstream and downstream sectors, intends to develop CCS as a service, offering the full value chain of carbon capture through sequestration.
The US supermajor recently invested in a Texas project with Talos and Carbonvert to store a total of more than 200 million tonnes of carbon dioxide underground.
Chris Powers, vice president of CCUS at Chevron, said of the new partnership: "[Talos is] a much smaller entity and was able to think differently and move nimbly, and then Carbonvert is an innovative sequestration company. That's a creative partnership, and that's a win."
With Talos snatching up pore space on depleted fields on the Gulf of Mexico coast, the US independent is positioning itself to be a first mover in the carbon sequestration space, allowing it to get a head start on CO2 supply contracts. The company also plans to provide CCS as a full value chain service, and can do so through partnerships.
Many more new projects are needed, however, to make sizeable inroads into decarbonisation, said Erikson, of the Global CCS Institute.
The International Energy Agency's (IEA) net zero scenario puts that need at 200 times the amount of CO2 captured now.
"We need to scale up to a point where there is, on a global basis, more than 100 times the amount of carbon dioxide captured annually as there is now," Erikson said.