First responder crews from Greenland, Denmark, France and the US recently carried out a major search-and-rescue and pollution management exercise off the coast of Greenland, in an annual exercise that current geopolitical and weather events have lent an extra element of urgency.
Exercise Argus 2022 took place over five days in July off the coasts of Sisimiut and Nuuk, Greenland's capital, and involved law enforcement and military services from the participating countries, including the US Coast Guard (USCG).
Exercise Argus began in 2018 as a search-and-rescue training programme and last year expanded to include spill response, according to ArcticToday.
The US Coast Guard sent the cutter vessel Oak and crew to this year's exercise.
"A lot of the folks that are up here now would be the same people that could potentially be deployed for a real-life event," commander Daniel Schrader, a USCG spokesperson, told ArcticToday.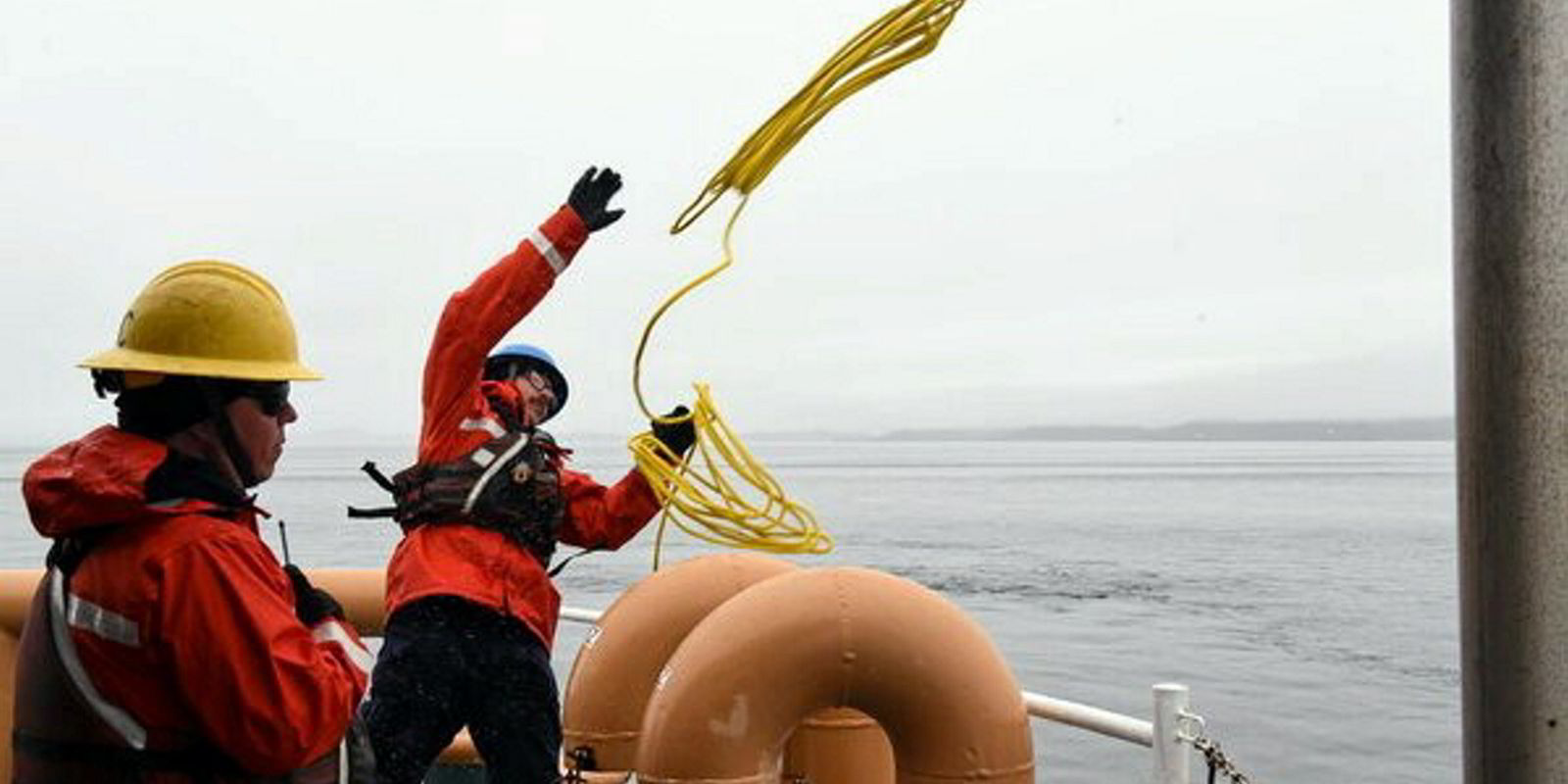 "Making those connections and working alongside everyone now — it's a lot easier if we have to come back."
The odds of marine emergencies in Arctic waters are increasing as sea ice melts, allowing more vessels to enter the region — the news service noted that no fewer than three cruise ships visited Nuuk while the exercise was under way, each with 1000 to 1400 passengers onboard.
Icy waters and a fragile ecosystem can make cleaning up spills of oil and other pollutants especially challenging in the Arctic.
In last year's exercise, the Danish command used popcorn as an environmentally friendly stand-in for spilled contaminants, observing how it would react to currents and determining what how best to contain and clean up an actual spill, ArcticToday said.
The USCG highlighted the international co-operation aspect of the exercise, noting that working with partners is crucial in harsh and remote areas.
Schrader pointed out that, while the US does not have territory in the Atlantic side of the Arctic, the country has strategic and commercial reasons to work with partners there.
"We have territory in the Pacific side, but we still have an interest, we still are a key player in the Atlantic Arctic," Schrader said.
"All the other Arctic nations, except for Russia, have territory on the Atlantic side, so being able to coordinate with all of them is key to any success we have," he told ArcticToday.
The news outlet noted that the US paused its work on the Arctic Council after Russia's invasion of Ukraine but the US Coast Guard has continued emergency cooperation with Russia in the Bering Strait.