Technology that enables carbon dioxide to be captured directly from the atmosphere has been gaining traction of late as oil and gas companies scramble to make good on pledges to make swift and significant reductions in CO2 emissions.
Recent energy industry investments in direct air capture (DAC) projects show growing confidence that the nascent technology can be scaled up in capacity — and scaled down in cost — significantly enough to help companies reach their carbon-neutral targets.
Canada-based Carbon Engineering, working with 1PointFive — the latter a new company formed by Oxy Low Carbon Ventures and a private equity firm, Rusheen Capital Management — will begin final front-end engineering and design early next year for what the companies say will be the largest DAC plant in the world, capable of capturing up to 1 million metric tonnes per annum of atmospheric CO2.
The plant will be located on a 100-acre site in the Permian basin of the US, where the captured carbon will be sequestered in underground reservoirs. Construction is expected to begin in 2022.
Carbon Engineering — which is also working with Pale Blue Dot Energy, the lead developer behind Scotland's Acorn carbon capture and storage (CCS) project, to deploy commercial DAC facilities in the UK — is providing the technology for 1PointFive to develop the Permian and potentially other DAC projects in the US.
This summer, US supermajor ExxonMobil expanded an agreement with Global Thermostat to scale up the New York-based company's modular DAC technology, citing "promising signs" that the system could be brought to scale.
The agreement, which followed more than a year of joint research and development, will involve both companies' networks of research partnerships with universities and the US Department of Energy's National Labs, as well as industrial partners.
Emerging technology
Carbon Engineering and Global Thermostat are among just a handful of companies developing DAC technology for commercial use.
Irish firm Silicon Kingdom Holdings has introduced a DAC system comprising "mechanical trees" bearing an array of sorbent-filled disks that capture CO2 as wind blows through them.
In September, Switzerland-based Climeworks announced a $110 million private equity investment to scale and optimise its DAC technology, a modular system that pushes air through CO2 collectors using renewable energy-powered fans.
There are 15 direct air capture plants now in operation in Europe, the US and Canada, according to a recent International Energy Agency (IEA) report. Most are small operations, however, that sell the captured CO2 for industrial or agricultural use.
Scaling up the technology is key to bringing down its relatively high cost.
Citing the "suite of technology options" needed to meet CO2 reduction goals, IEA says DAC "needs to be demonstrated at scale, sooner rather than later, to reduce uncertainties regarding future deployment potential and costs, and to ensure that these technologies can be available to support the transition to net-zero emissions and beyond".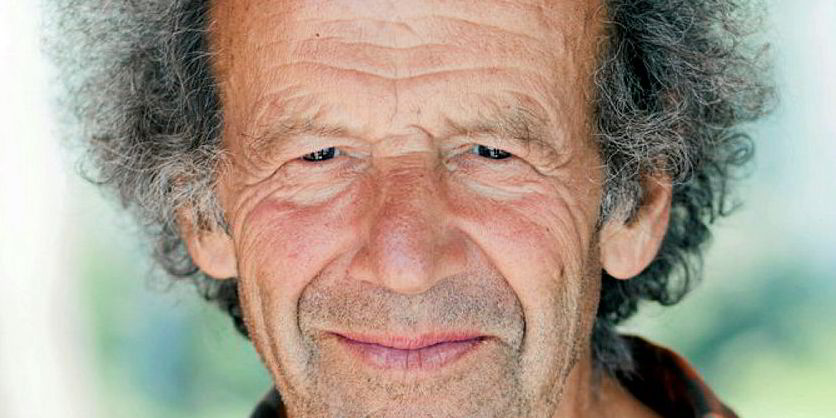 The 1PointFive project in the Permian aims to be the first large-scale commercial DAC plant.
"Our technology has always been designed for industrial scale," Carbon Engineering chief executive Steve Oldham tells Upstream.
"The fundamental advantage of direct air capture, in my mind, is it effectively allows you to eliminate any kind of emission from any location and from any time – you're clearing up CO2 from the atmosphere that could have come from yesterday, or today, or 100 years ago. It provides you with a flexibility that other carbon capture methods don't have."
Scalable
Global Thermostat's DAC technology, based on honeycomb ceramic "monoliths" containing narrow channels and amine-based chemical sorbents, can be used to capture CO2 from flue gas or ambient air, or a combination.
The plants are scalable from a single 50,000 tpa module to a 40-module, 2 million tpa plant, the company says.
Peter Eisenberger, Global Thermostat's chief science officer, says the technology — which he likens to a catalytic converter in an automobile engine — has a geometry that ensures contact with up to 70% of the CO2 that passes through it.
The challenge for DAC is the amount of air that must be moved through a capture system, he says — about 3000 times as much air as the CO2 captured.
DAC: the basics
There are currently two DAC methods in use. In liquid systems, CO2 is extracted as air comes into contact with chemical solutions and the remaining air is returned to the environment.
Solid DAC technology uses sorbent filters that chemically bind with the CO2. Once saturated, the filters are heated, releasing the concentrated CO2 for storage or use.
Captured CO2 may be used for enhanced oil recovery, in commercial applications such as fertiliser and food packaging, or to make synthetic fuels.
"The real question is, once you capture the CO2, all the downstream processes — collecting it, purifying it, shipping it, converting it — it's all the same. It's just a CO2 molecule. So the only distinction between flue gas and direct air capture is the first step, of capture," Eisenberger says.
Competition among the small pool of DAC players is tempered by a common goal, he says.
"We are all fighting the same battle. We are focused on climate change and we are finding ways to co-operate."
Global Thermostat, he says, wants to demonstrate that "one can find an efficient way to overcome this initial difficulty — that is, the low concentration of CO2 in the processing stream, and we can do that".
ExxonMobil — Eisenberger's former employer — spent a year studying and verifying the technology in its own labs before expanding its involvement in the company.
"They are one of the few companies that still invests significantly in R&D and they know how to scale up a technology," he says.
Oil and gas interest in DAC technology is a recent and welcome turn of events.
"We have been working at this for 10 years, and we really notice the difference. It's been quite a reversal for us," Eisenberger says.
"I really think they understand the seriousness of the situation and they understand — and the [coronavirus] pandemic has made clear — that everybody's business is threatened if the world is destabilised. So I find there's a real strong motivation to be part of the solution."