Experts from US blowout control specialist Boots & Coots have been called on to plug a Nigerian oil well that, according to one expert estimate, has been spilling up to 20,000 barrels per day of hydrocarbons into the Niger Delta's fragile mangrove ecosystem in Bayelsa State for nearly three weeks.
Lagos-based Aiteo Group, operator of the Santa Barbara South-1 well in Nembe Creek, has been lambasted by local communities for failing to bring the blowout under control, while the governor of Bayelsa state has spoken of "consequences" for the oil company owned by Nigerian billionaire Benedict Peters.
Ijaw lands
The well lies in OML 29 in Ijaw territory, which Aiteo acquired in 2014 for $2.4 billion from Shell and other partners.
Halliburton confirmed that its Boots & Coots subsidiary has been hired "to assist Aiteo with a team of well-control specialists" for the Nembe Creek well but said the operator should be contacted for more information on relief efforts.
Aiteo — partnered in the well by state-owned Nigerian National Petroleum Corporation (NNPC) — had not responded to Upstream's requests for comment at press time.
Equipment failure or sabotage?
The well began spilling crude on 5 November, with Aiteo claiming the wellhead structure was sabotaged, although other reports suggested the problem was caused by equipment failure.
A company statement issued to local media on 10 November said: "The magnitude of this incident is of an extremely high order.
"Neither the cause of the spill nor the quantity of leaked hydrocarbon could be determined... though containment booms were deployed and recovery commenced immediately around the wellhead," it added.
However, an oil spill expert in Alaska who is advising the Ijaw Disapora Council on this spill estimates that, after reviewing video footage of the oil and gas well blowout, the volume of oil being expelled could be between 10,000 and 20,000 bpd.
"Deeply concerned"
Rick Steiner of Anchorage-based Oasis Earth, said he is "deeply concerned" about the volume of oil flowing from a well "under extremely high pressure".
"I estimate that the flow rate from the failed well is at least 10,000 barrels of toxic hydrocarbons [methane and crude oil] per day, and possibly twice that," he said.
Steiner calculated that the well after 15 to 20 days of continuous flow, has so far spilled up to 400,000 barrels of hydrocarbons into the mangrove ecosystem, and he questioned Aiteo's claim that the wellhead was sabotaged.
A major international spill
"Even by international standards, this constitutes a major hydrocarbon spill, and its impacts are likely to be serious, extensive and long lasting," he said.
"This is clearly a Tier 3 oil spill [the largest category]."
Steiner said Nigerian law required responsible parties to have in place a rapid well kill capability to promptly stop the blowout.
"In my professional estimation, this constitutes gross negligence/recklessness on behalf of Aiteo/NNPC and the government should respond accordingly."
Steiner said Aiteo and NNPC must immediately kill the blowout and retain the failed wellhead structure for future independent analysis to ascertain the cause of the failure.
UK spill control specialist
He said the well partners must contact Oil Spill Response Limited in Southampton, UK to handle the spill response efforts because this spill is "well beyond the capability of local clean-up assets such as Clean Nigeria Associates".
Steiner called on the two companies to provide at least $500,000 of immediate, interim financing to the affected communities, in addition to future compensation.
He also said that Aiteo/NNPC must be held fully accountable under Nigerian law for their corporate conduct in this incident.
High pressure
Aiteo said it had tried to stem the spill but was forced to "abort" that operation due to the well's high pressure, leading it to call on outside help.
The company's spokesperson was cited as saying: "The required apparatus, including heavy duty and specialist equipment, are presently being mobilised, locally and internationally, on a fast-track basis, to bring the well under control."
Aiteo's move to seek foreign technical expertise to shut in the well came after hefty criticism from Bayelsa State Governor Douye Diri who lamented how slow the company has been in dealing with the spill and said there would be consequences.
Extensive pollution
Cited by Punch newspaper, Diri asked why the indigenous company would allow the spill to continue, "leading to extensive pollution of the rivers, waterways and farmlands in the Nembe Local Government Area, even when the company's management is aware of the situation".
A Facebook post from the Bayelsa State Ministry of Information and Orientation quoted the governor as saying: "Aiteo should not assume that this criminal neglect of its facilities and disregard for human life and the environment, as demonstrated by its conduct, will not be accounted for."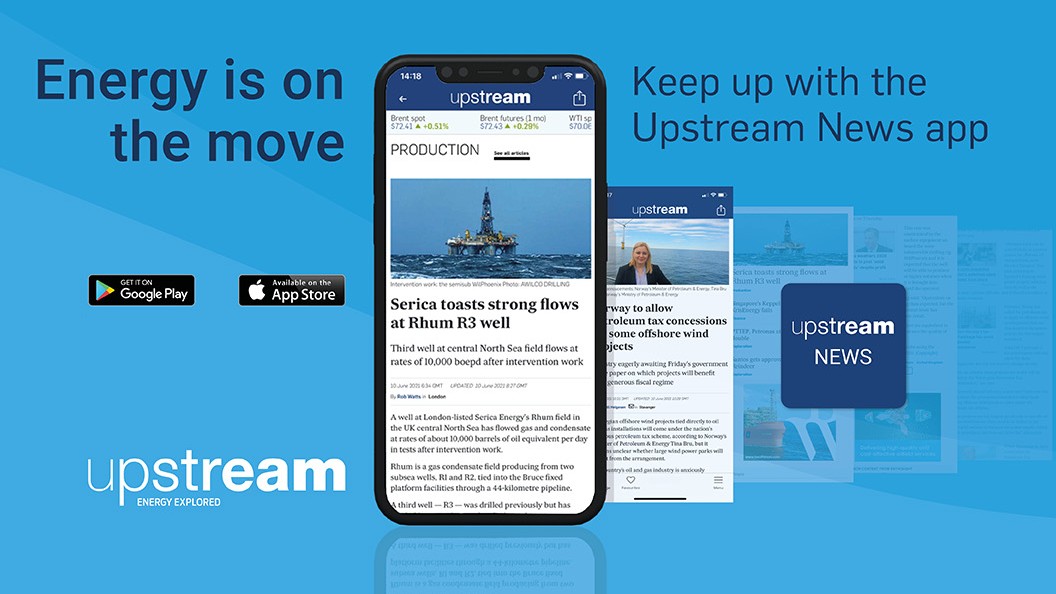 Stay a step ahead with the Upstream News app
Read high quality news and insight on the oil and gas business and its energy transition on-the-go. The News app offers you more control over your Upstream reading experience than any other platform.