OPINION: The acrimonious way Russia and Western Europe have been pulling apart since Moscow's assault on Ukraine is causing economic pain on both sides, but it is also triggering a significant increase in emissions of both carbon dioxide and methane.
Gas flaring seems to be on the rise in Russia and, although official data is sparse, this can be traced to the Kremlin's apparent decision to restrict gas flows to Europe and to European sanctions aimed at reducing Russian gas imports.
Satellite evidence analysed by consultancy group Rystad Energy suggests that gas giant Gazprom has been flaring over 4 million cubic metres of gas per day near a pipeline compression station on the Baltic Sea coast, which is the export gateway for the Nord Stream 1 pipeline to Germany.
Nord Stream 1
The Russian company has reduced the shipping capacity of subsea Nord Stream 1 pipeline to just 20% of its capacity earlier and is understood to be burning the excess of gas to avoid a build-up of pressure in the onshore trunkline that brings gas westward to the compression station.
This problem will only intensive with additional maintenance shutdowns, such as the unscheduled stoppage taking place this week, said to be for three days.
Such flaring is "an environmental disaster with around 9,000 tonnes of carbon dioxide being emitted daily", Rystad said in a research note.
Still more Russian natural gas may be flared soon as the Kremlin steps up its policy of reducing gas supplies to Europe.
French gas utility Engie was the latest victim, announcing this week that Gazprom is cutting gas deliveries because of "disagreements over some contracts".
There is also the increase in emissions that occurs when coal-fired power stations are put back into service as European nations turn their attention to energy security and push decarbonisation into the tomorrow tray.
The problem goes deeper still. Russia may have been finding alternative markets for its crude, but enforced reconfigurations are not helpful when it comes to mitigating greenhouse gas emissions and other forms of pollution.
Russian producers are said to be ramping up output in regions such as West Siberia, and selling more oil into eastern markets, but this can come at a cost of increased flaring of associated gas which volumes rise each year as fields deplete.
Western sanctions and restrictions on the supply of equipment and oilfield services has not hit Russian production as expected because producers are ready to accept higher discounts and divert output to India, China and elsewhere.
Before the war, processed associated gas that could not be put into a gas pipeline — mainly propane and butane — was liquefied and shipped in rail tank cars to Poland, Ukraine and other countries in Eastern Europe.
Exports of liquefied petroleum gas stopped soon after the Russian invasion and producers have been unable to find alternative markets to ship the product.
International Energy Agency executive director Fatih Birol has predicted that Russia is likely to ramp up gas flaring even further in the coming months as the country's storages fill up.
According to reports in Moscow, producers led by Lukoil, have repeatedly appealed to the government to raise the limit on flaring associated gas to 30% of total volume produced from current 5%.
Russia's state statistics agency said that flaring of associated gas at oilfields in the country increased by 23% to 8.73 billion cubic metres between January and May this year against the same period of 2021.
Russian authorities have ignored international criticism about the human costs of the assault on Ukraine, so Moscow's apparent disregard of crisis that humanity is facing due to climate change is hardly surprising.
The only option for Western nations is to redouble their efforts to convince governments in India and China to take a firmer stance on Ukraine. Perhaps the tragic flooding events in Pakistan this week will help concentrate minds.
(This is an Upstream opinion article.)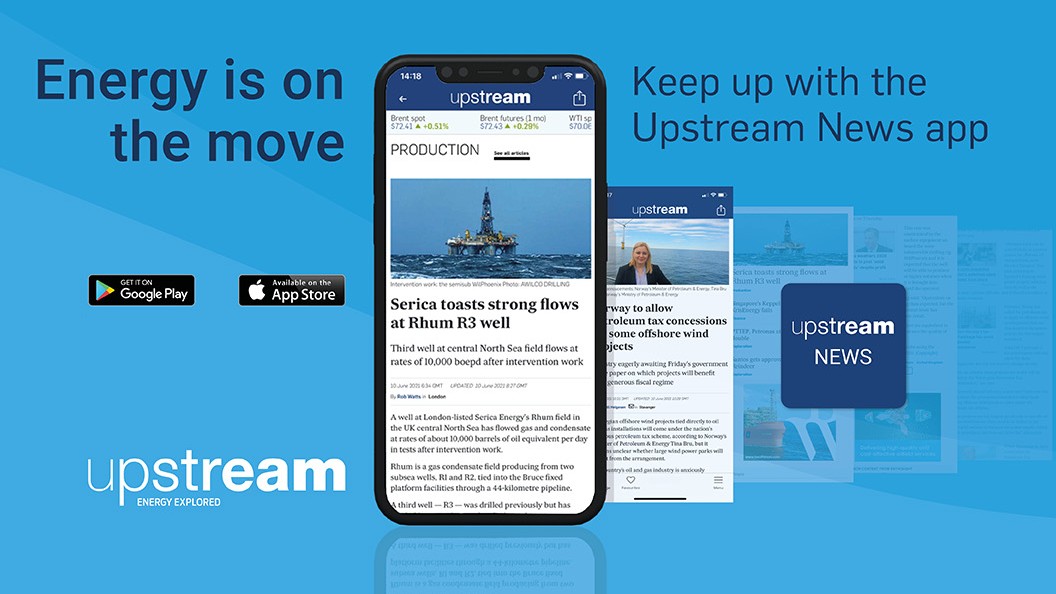 Stay a step ahead with the Upstream News app
Read high quality news and insight on the oil and gas business and its energy transition on-the-go. The News app offers you more control over your Upstream reading experience than any other platform.