Karpowership, the Turkish floating power specialist, has its sights set on securing a project in Mozambique now that three proposed schemes in South Africa look increasingly likely to fail.
The company's business model is to provide countries experiencing energy shortfalls — all developing nations — with electricity via nearshore power barges that use gas or oil as feedstock.
In Africa, Karpowership barges are deployed in the Ivory Coast, Ghana, Guinea-Bissau, Senegal and Sierra Leone, under contracts running to 10 years at most.
Unusually, the three South African projects were each due to run for 20 years to resolve what the government called an "emergency" power shortage at a cost level — estimated to be about 225 billion rand ($12.26 billion) — many observers deemed expensive and which the cash-strapped government could ill-afford.
The Mozambique power barge, with a capacity of 415 megawatts, would be moored at Matola harbour in Maputo under a minimum three-year contract and would be powered by heavy fuel oil (HFO).
The schedule is unclear, but a draft environmental pre-feasibility study was completed late last year which sketched out details of a project that would feed electricity to state-owned power utility EDM.
Matola is also the proposed location where a group that includes TotalEnergies has plans to install a floating storage and regasification unit that would feed gas to buyers in Mozambique, and potentially South Africa, via new pipeline infrastructure.
According to mapping data on the two new projects, the FSRU and power barge will operate at different locations.
This would be the Turkish player's second power-barge deal in the country — its first being a 125 MW HFO-fed unit moored in Nacala port where plans to convert it to run on liquefied natural gas have been delayed.
This 10-year contract with EDM began in 2018, immediately after Karpowership came to the end of a two-year deal whereby a 115 MW power barge, also moored in Nacala, supplied electricity to Zambia via EDM's Mozambican infrastructure.
South Africa impasse
Back in South Africa, Karpowership's plan to deploy power barges — fed by liquefied natural gas stored in three floating storage and regasification units — in Saldanha Bay, Richards Bay and Coega continues to be hit by roadblocks.
Earlier this week, the Department of Fisheries, Forestry & Environment (DFFE) refused to grant environmental approval for the 450 MW Coega project which calls for two power barges — a larger Khan-class unit and a smaller Shark-class vessel — plus an FSRU.
This news came after the DFFE on 7 March said it had suspended the application for environmental authorisation for the 320 MW Saldanha Bay scheme, pending an investigation into allegations of a failure to ensure compliance with South Africa's environmental impact assessment (EIA) regulations.
This smaller scheme on South Africa's west coast involves a Khan-class vessel and an FSRU.
In addition, the final EIA report for Richards' Bay, dated 6 January 2023, was withdrawn on 2 March for reasons that are unclear.
This project is exactly the same as for Coega in terms of the vessel types and numbers needed.
The Saldanha Bay allegations were brought by local campaign group, Green Connection, which said: "We are happy the department is investigating our complaint and are confident that they will find in our favour.
"While we are somewhat confused by the environmental assessment practitioner's decision to withdraw the application in Richard's Bay, hopefully this signifies the end of the Karpowership saga.
"Hopefully, authorities can focus on bringing affordable and appropriate energy to the grid to address load shedding," Green Connection said.
Originally, Karpowership submitted applications for environmental authorisations for the three projects in October 2020, but the government rejected all these applications in June 2021.
Since then, the company has been caught up in a fraught, long-running environmental approval process.
Karpowership was approached for comment.
* Article updated with additional information on Mozambique and South Africa projects.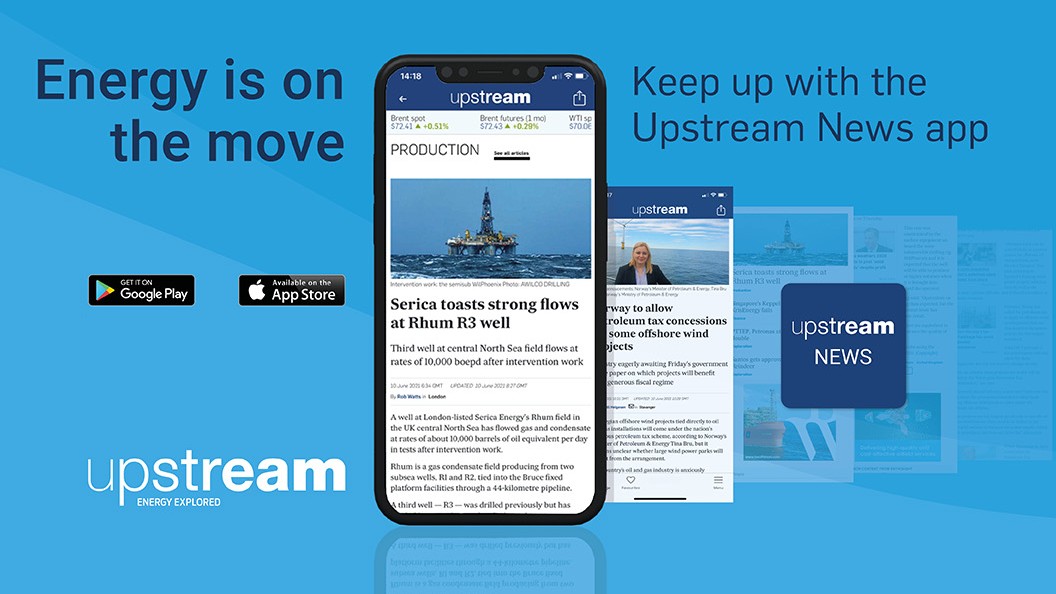 Download the Upstream News app
Read high quality news and insight on the oil and gas business on-the-go