Ukraine has claimed to have regained control of oil and gas platforms in the Black sea that Russia took over following its annexation of the Crimea Crimea Peninsula in 2014.
And a video released by Ukriane's military intelligence department this week also revealed that regional producer Chernomorneftegaz apparently continues to neglect a fire at another platform, a shallow-water gas producing facility that was hit by a Ukrainian strike in June last year.
The fire on a stationary production platform at the Odesskoye field south of the port of Odessa has been raging since June last year, with traces of smoke extending for dozens of kilometres and often visible in NASA satellite images of the Earth.
The 15-minute video also shows several inflatable-boat raids by Ukrainian special forces to other platforms at the field to remove Russian radar equipment installed on drilling rigs.
The video suggests that Chernomorneftegaz apparently mobilised four of its jack-up drilling rigs to the Odesskoye field — the largest in gas reserves and the closest to Ukraine's shores — mooring them next to stationary unmanned production platforms to serve as hosts for air radar and military personnel.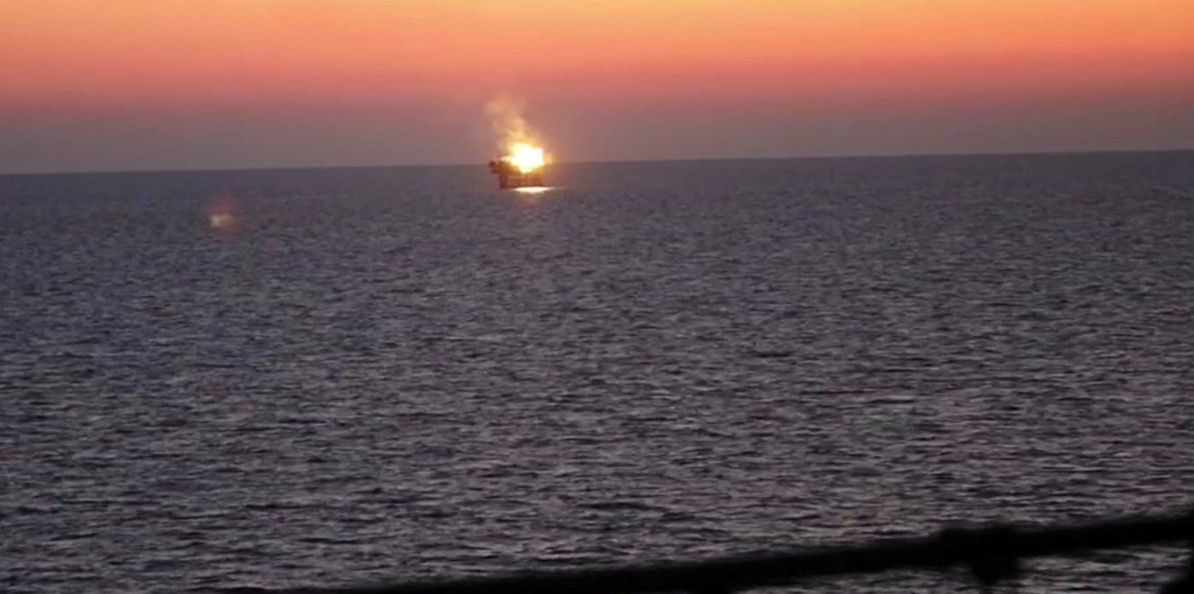 The military intelligence department said that it had removed stacks of missiles and other military equipment from the Tavrida rig.
Chernomorneftegaz was a subsidiary of Ukraine's state oil and gas holding Naftogaz Ukrainy before the Russian annexation of the Crimea Peninsula in 2014.
In 2012, Naftogaz transferred two new jack-ups to Chernomorneftegaz — the Pyotr Godovanets and Ukraina rigs — to add to the two legacy units Tavrida and Sivash already operated by the producer.
The move was part of an ambitious plan to triple shallow-water gas production to the west of the Crimea Peninsula.
However, Chernomorneftegaz acknowledged this past May that it lost all its offshore gas production after last year's first Ukrainian raid against production platforms.
The 2022 attack was a bid to prevent Russian surveillance units helping Moscow control airspace in the northern part of the Black Sea.
Chernomorneftegaz requested urgent support from authorities to avoid massive layoffs, Upstream reported earlier.
The producer has not responded to Upstream's request for information about the ongoing fire.
The latest video shows the Tavrida rig fully abandoned by Russian personnel. Additionally, the department released a picture of Ukrainian fighters onboard the Pyotr Godovanets rig, renamed to Krym-2 after the annexation of the peninsula.
A spokesman for military intelligence told BBC that Russian troops on one of the platforms had been killed.
"Russia also lost the ability to fully control the waters of the Black Sea," a Ukrainian commentator says on the video, "which makes Ukraine many nautical miles closer to the return of Crimea".
Ukraine has recently sent unmanned sea drones packed with explosives along the Crimean coast to the Russian Black Sea port of Novorossiysk in response to Russian threats against vessels sailing into and away from Ukraine's Black Sea ports.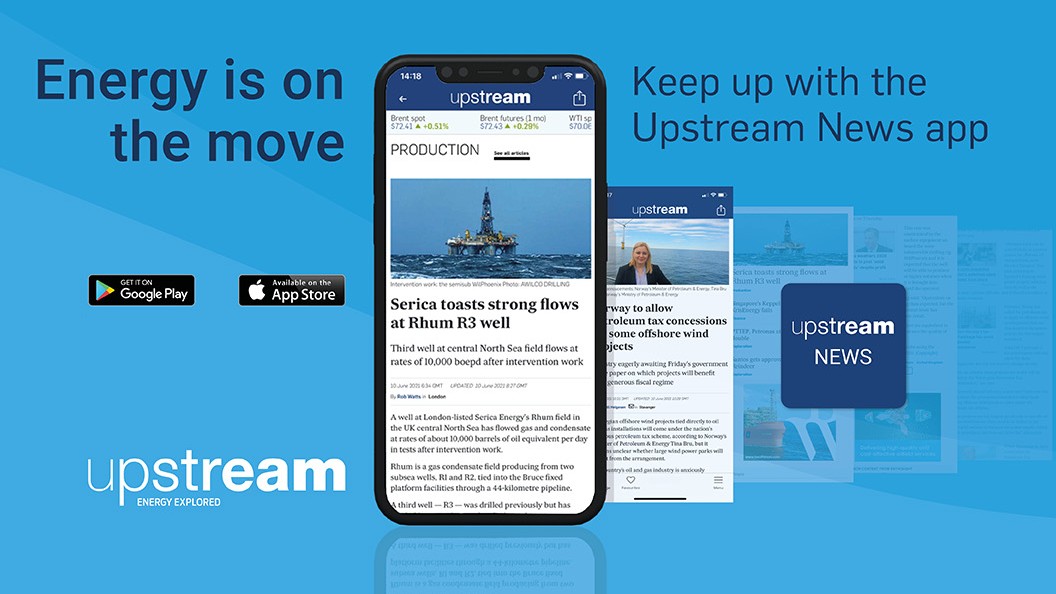 Download the Upstream News app
Read high quality news and insight on the oil and gas business on-the-go