Leading floating production, storage and offloading vessel contractors are eyeing at least five promising floater prospects in Southeast Asia, hoping that robust oil prices could lead to faster decision-making on several offshore projects.
Several market sources told Upstream that multiple FPSO projects in the region are expected to gain momentum in the coming months, with Malaysian state giant Petronas expected to lead the way with up to two potential floater requirements in the near term — Kelidang offshore Brunei Darussalam and an integrated development centred around the Limbayong and Bestari fields offshore Sabah, East Malaysia.
"We are hoping that the FPSO required for an integrated development centred around Limbayong and Bestari could be retendered by Petronas by the middle of this year, while Kelidang ultra-deepwater field development is also expected to see the light of the day," one person said.
Upstream recently reported that the Kelidang development is moving ahead, while Petronas recently launched a new market enquiry for a floater required for the combined deep-water project which also includes Limbayong.
"I would rate Kelidang and the integrated Limbayong project as the strongest prospects in the South East Asian region, which could step into the bid process early as this year. However, all these projects need to fight against projects in Africa and South America, as they are relatively bigger in scale," one well-placed FPSO source said.
Bureau Veritas is believed to be carrying out an FPSO market enquiry on behalf of Petronas for exploring other options for developing Limbayong, clubbing it along with adjacent fields including Bestari, Upstream understands.
In addition, FPSOs are also required for UK-independent Harbour Energy's Tuna oil and gas project offshore Indonesia, Chevron's much-delayed and on-off Ubon gas condensate development in the Gulf of Thailand, and ConocoPhillips' Salam-Patawali oil development offshore Sarawak, Malaysia, Upstream understands.
FPSO sources said that renewed activity on at least four of these key floaters indicates that operators are keen to capitalise on sustained high oil prices and improved field economics.
Integrated development plans

Petronas is preparing to launch another attempt at the FPSO required for an integrated development comprising Limbayong, Bestari and other adjacent deep-water fields in the region, with leading players said to have recently responded to a market inquiry floated by the operator.
Last August, the Malaysian national energy company confirmed it had aborted its third attempt at securing a leased FPSO vessel for the stand-alone Limbayong development, but is now back in the market exploring other development options.
"Petronas is quite keen to develop the multiple offshore fields through project optimisation and by widening the scope. We believe Bestari will be tapped along with [Limbayong], which could turn the project commercially viable this time around," another source noted.
Petronas on Wednesday confirmed that it has pulled the plug on the standalone Limbayong development, while it is looking at other options, which most likely include clubbing together several deep-water fields in the region, sources said.
Bureau Veritas is said to be engaging with leading FPSO players for exploring potential options for commercialising these fields.
The other options being considered by Petronas also include redeployment of an FPSO, rather than just focusing on conversions.
Other producing fields in the deep-water Sabah play could also potentially become an alternative host facility for the FPSO via subsea tie-backs, sources said.
The list of players which responded to the recent survey by Bureau Veritas could not be confirmed by Upstream, but key contenders could potentially include Malaysia's Bumi Armada, Yinson, MTC and MISC, along with India's Shapoorji Pallonji Energy and international player Bluewater.
The previous requirement was understood to have been an FPSO capable of producing 60,000 barrels per day of liquids, including 40,000 bpd of oil, plus about 180 million cubic feet per day of associated gas.
Brunei has its own FPSO contender
FPSO contractors are also focusing their sights on an opportunity that is taking shape at the Kelidang ultra-deepwater project in Brunei.
Kelidang is a complex project and a major investment, and operator Petronas late last year began giving indications that it was in the mood to revive the project following a suspension during the Covid pandemic.
Petronas' recent purchase of Murphy Oil's 30% working interest in the block that hosts the Kelidang Cluster is, arguably, a vote of confidence by the Malaysian national oil company in the potential of the project.
Kuala Lumpur-based sources said the operator closed an information-gathering survey for FPSO contractors on 10 March.
Some of the key contractors who have earlier shown interest in Kelidang include BW Offshore, Bluewater, Bumi Armada, Shapoorji Pallonji Energy and other key regional players.
Kelidang production rates have previously been touted at upwards of 450 MMcfd of gas with volumes being sent via pipeline to the five-train Brunei liquefied natural gas plant at Lumut.
Do not forget ConocoPhillips
US major ConocoPhillips is also believed to be making headway with its Salam-Patawali oil project offshore Sarawak, East Malaysia, where it is preparing to engage with providers of leased FPSOs.
The US operator will be seeking an Aframax-size floater, Upstream reported last year.
Malaysia's leading FPSO contractors Bumi Armada, MISC and Yinson Holdings are said to have expressed an interest in this project, along with one or two other smaller regional players.
The Salam, Patawali and Benum shallow-water discoveries are located on ConocoPhillips' Block WL4-00.
One FPSO source stated that the WL4-00 is a strong FPSO prospect, and the tender process could kick off as early as this year.
Production capacity for this floater has previously been estimated at between 30,000 and 55,000 bpd of oil, with a storage requirement of up to 600,000 barrels of crude.
Tuna is a good prospect but has a Russian element
At least four groups are believed to have submitted initial offers to UK independent Harbour for a sizeable FPSO for its Tuna oil and gas project offshore Indonesia, and a competition between certain parties is expected in due course.
Those expected to compete include a grouping of Yinson Holdings with Indonesia's Silo Maritime, Shapoorji Oil & Gas — likely teaming up with Bumi Armada and a leading Indonesian player, BW Offshore and HBA Offshore, project watchers have said.
Sources have said that Harbour requires an FPSO with a handling capacity of 30,000 bpd of liquids and 135 MMcfd of gas.
However, Harbour's 50:50 joint venture partner in the Tuna project is Russia's Zarubezhneft, and Harbour last week said that project progress has been impacted by EU and UK sanctions "which limit our ability as operator to provide certain services to our Russian partner in the Tuna licence. We are working with our partner to reach a solution to enable us to progress the project in 2023".
Ubon is on... and off
US supermajor Chevron is also said to be taking a fresh look at its Ubon gas condensate offshore development in the Gulf of Thailand, which was most recently suspended for about two years on economic grounds.
A spokesperson for the US operator earlier confirmed to Upstream that "work is under way to optimise the development concept for the project".
"Ubon remains in Chevron Thailand E&P's asset development portfolio of Block 12/27 and has the potential to create long-term value for the Kingdom of Thailand," the spokesperson said.
Chevron has a 35% operated interest in Block 12/27 that hosts Ubon with Thailand's national upstream company PTTEP at 60% and Mitsui Oil Exploration of Japan at 5%.
There had been market talk that Ubon operator Chevron would be looking to divest this acreage and pulling out of Thailand following the loss of its giant producing Erawan gas field to PTTEP via an earlier auction.
However, Chevron earlier this month was awarded a new tract, Block G2/65, in the Gulf of Thailand, sending out the message that it remains committed to Thailand and to Ubon, a source said.
Updated to reflect Limbayong no longer progressing as a standalone development.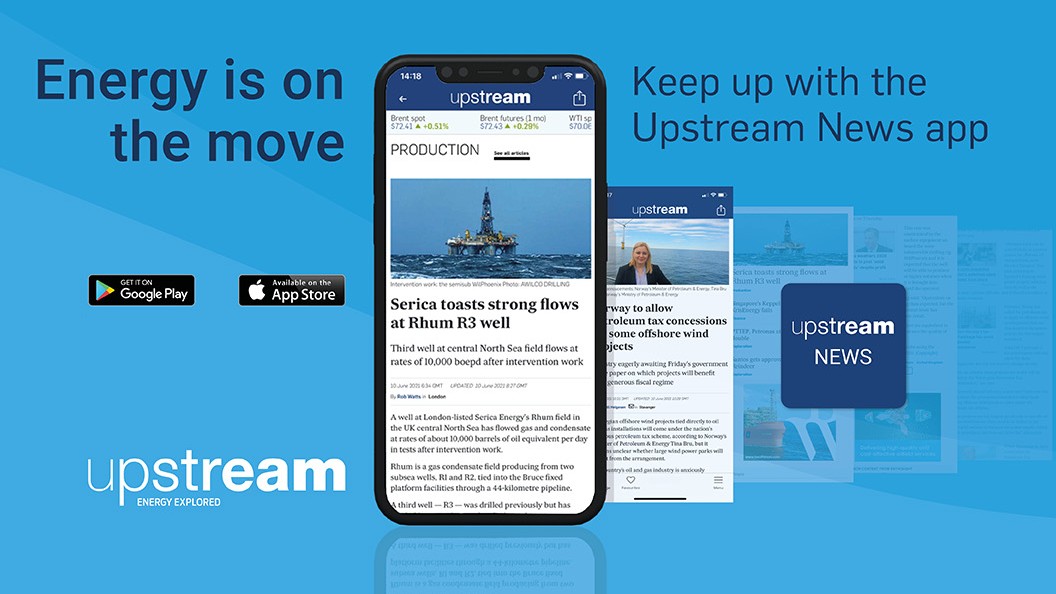 Download the Upstream News app
Read high quality news and insight on the oil and gas business on-the-go