Front runners have emerged for 11 engineering, procurement, construction and installation contracts for Saudi Aramco's offshore projects, together worth up to $3 billion.
The EPCI contracts were tendered last year for the continued development of multiple offshore fields in Saudi Arabia and Upstream recently reported that Aramco is nearing the decision phase.
The so-called contract release and purchase orders (CRPOs) are awarded under the framework of Aramco's long-term agreement (LTA) programme to which 10 leading international contracting giants are qualified.
"The multiple EPCI deals are close to finalisation and awards will be placed, just after Aramco reveals its most recent quarterly results," one well-placed source commented.
Likely winners for a share of the LTA deals include a consortium of Indian engineering giant Larsen & Toubro (L&T), Oslo-listed Subsea 7, US-based McDermott International, Abu Dhabi's National Petroleum Construction Company and Italy's Saipem, Upstream understands.
Aramco is looking to spread the workload, so each of these front runners is expected to land more than one package from Aramco, with another source suggesting that the L&T-led grouping is best positioned for the biggest bite of the apple.
Another source suggested that China's Offshore Oil Engineering Corporation (COOEC) is also expected to win one CRPO award, but this could not be confirmed by Upstream.
Aramco declined to comment to Upstream's query on the CRPO awards.
Aggressive plans

With capital expenditure set at a guidance range of between $40 billion and $50 billion last year, Aramco highlighted its intent to swiftly scale up its sustainable oil production capacity to 13 million barrels per day by 2027, up from the existing 12 million bpd capacity.
Most of the incremental volumes in Saudi Arabia are expected to come from its key offshore oilfields during the next few years, requiring multiple phases of investments.
The 11 EPC deals on offer together involve work on the country's Abu Safah, Manifa, Zuluf, Marjan, Hasbah and Safaniyah oil and gas fields, Upstream understands.
The 11 CRPOs in question are 97, 98, 99, 100, 101, 117, 118, 119, 120, 121 and 122.
CRPO 97 involves EPCI work on two offshore jackets meant for the Abu Safah offshore field, along with associated facilities and subsea pipeline replacement.
In addition to the new jackets, the contractor will be responsible for three production deck modules (PDMs) and the laying of flexible pipelines.
CRPOs 98, 99, 100 and 101 together include work on the further development of Aramco's giant Zuluf oilfield.
This project's scope also involves EPCI and the upgrading of multiple PDMs, slipover platforms and well auxiliary platforms, Upstream understands.
The four Zuluf projects also involve multiple segments of subsea cables and pipelines, sources added.
CRPOs 117, 118 and 119 together involve further capacity enhancement at Aramco's giant Marjan offshore oilfield.
Up to 10 production deck modules, a tie-in platform and multiple segments of subsea pipelines and cables are said to be on offer for the three crucial projects, according to sources.
CRPO 120 includes one new PDM for the Hasbah field, along with subsea pipelines and cables, while CRPO 121 envisages the EPCI of up to 12 offshore platform jackets for Aramco's Manifa oilfield, project watchers said.
In addition, CRPO 122 involves up to 13 offshore jackets destined for the giant Safaniyah oilfield.
LTA players
Aramco's LTA arrangement includes contractors or consortia that have been qualified to bid on the country's brownfield and offshore incremental projects.
Along with the potential front runners for the multiple LTA tenders, other key players are Malaysia's Sapura Energy; a consortium of UK's Lamprell with Dutch player Boskalis; South Korea's Hyundai Heavy Industries; Dynamic Industries of the US; and a grouping of Technip Energies and Malaysia Marine & Heavy Engineering.
Aramco recently launched multiple tenders for the additional offshore infrastructure required at its Manifa and Safaniyah fields, as it continues to invest heavily in strategic oil projects, Upstream has reported.
At least four new offshore EPCI deals are up for grabs for LTA players, sources said.
Along with the new CRPOs, Aramco is currently tendering for 10 separate LTA projects involving Safaniyah, touted to be worth upwards of $10 billion combined, project watchers said.
More than two dozen coveted CRPOs are currently in the tendering phase, with Aramco's bid activity soaring to record highs, led by its ambitious capacity expansion plans.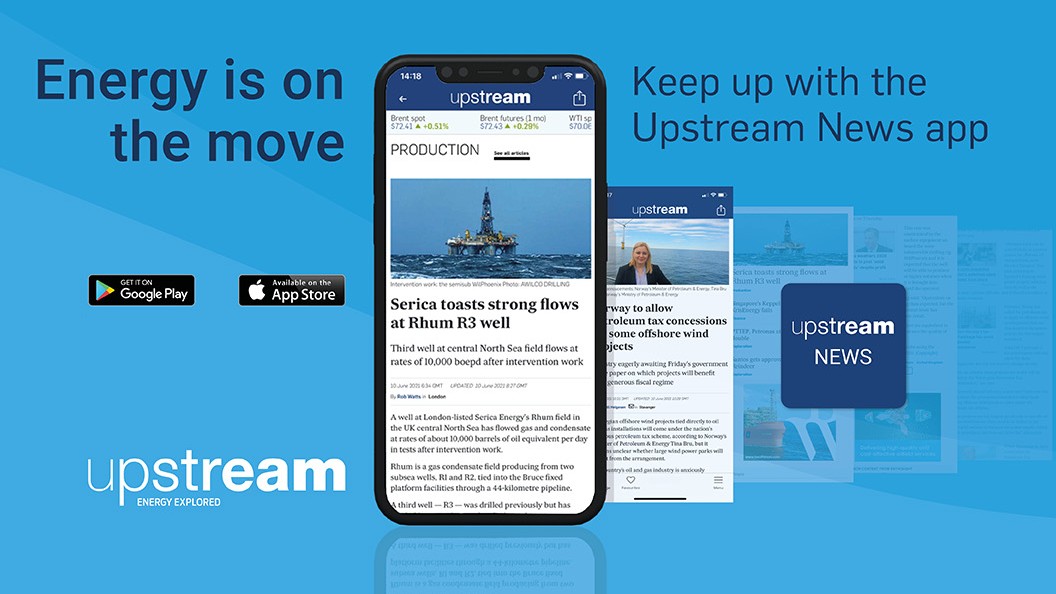 Download the Upstream News app
Read high quality news and insight on the oil and gas business on-the-go