Gazprom's first solo-built liquefied natural gas terminal is facing another major delay after the Russian state-owned giant failed to secure key contracts to build a pipeline to receive feedstock gas.
The two-train, 13 million tonnes per annum Ust-Luga terminal is the first LNG plant that Gazprom is building on its own.
Its previous LNG schemes involved partnerships with other companies, such as the Sakhalin 2 project in Russia's far east that was led by Shell before the supermajor exited the country in response to Russia's invasion of Ukraine last year.
International sanctions introduced after the invasion also led to delays after specialised Western contractors withdrew.
And now in a further setback, Gazprom has failed to attract contractors to bid for work on a connector trunkline linking its remote, but prolific, cluster of Tambey fields on the Yamal Peninsula to the LNG plant via the Gazprom-operated pipeline network.
Gazprom originally targeted 2030 for first gas from Tambey, but in May 2021 announced it was aiming to begin transporting output from the three-field cluster in the peninsula's northeast to the Baltic Sea port of Ust-Luga in 2026 via the pipeline network, after Russia's largest independent gas producer, Novatek, stepped up attempts to gain control of the fields.
Novatek had reportedly told Russian President Vladimir Putin that Gazprom's three Tambey fields fit well with its strategy to increase the country's LNG exports, as they lie close to Novatek's South Tambey field, which provides feedstock for its Yamal LNG plant.
In November 2021, following Novatek's initial efforts to gain control of the cluster, Gazprom created a joint venture with privately held company Rusgazdobycha to explore and develop the Tambey cluster, with the aim of speeding up development of the project to provide feed gas to Gazprom's LNG export facility at Ust-Luga.
Under Gazprom's plan, output from the Tambey cluster will be transported through a 262-kilometre trunkline to the Bovanenkovo field in the peninsula's southwest, before being sent through the existing pipeline network to the town of Ukhta in the north of the country and then on to Ust-Luga.
Ignored
However, Gazprom's plans are under threat because Russian contractors have ignored tenders for the engineering and geodetic surveys for the 262-kilometre connector, launched during this year's second quarter by the state company's design subsidiary, Gazprom Proyektirovaniye.
Extensive onsite surveys that include drilling shallow appraisal wells into the Arctic permafrost in central Yamal's remote and uninhabited areas are required before the pipeline project can move into the design and construction phases.
According to Gazprom Proyektirovaniye, the connector will initially include a single, underground 1420-millimetre pipeline, with surveys also required to determine a route for a second pipeline to increase throughput capacity.
However, according to filings in the Russian tendering database, Gazprom Proyektirovaniye has only managed to secure a survey contract for the first 50-kilometre segment of Bovanenkovo-Tambey connector.
Contractors have ignored calls to bid for similar survey work on the four other segments, with one tender for the final, sixth segment of the pipeline, which terminates at Tambey, remaining open at the time of publishing.
The three Tambey fields hold estimated recoverable reserves of 5.2 trillion cubic metres of gas and 2.8 billion barrels of condensate and oil, with Gazprom planning to send a maximum 45 billion cubic metres per annum of unprocessed "wet gas" from the cluster to Ust-Luga.
At Ust-Luga, ethane will be removed from the gas mixture that will be used as feedstock for the production of polymers.
According to Gazprom, about 18 Bcm per annum of processed "dry gas" will be returned into the trunkline system for delivery to domestic customers, while the remainder will be liquefied at a planned LNG plant and be shipped to international markets.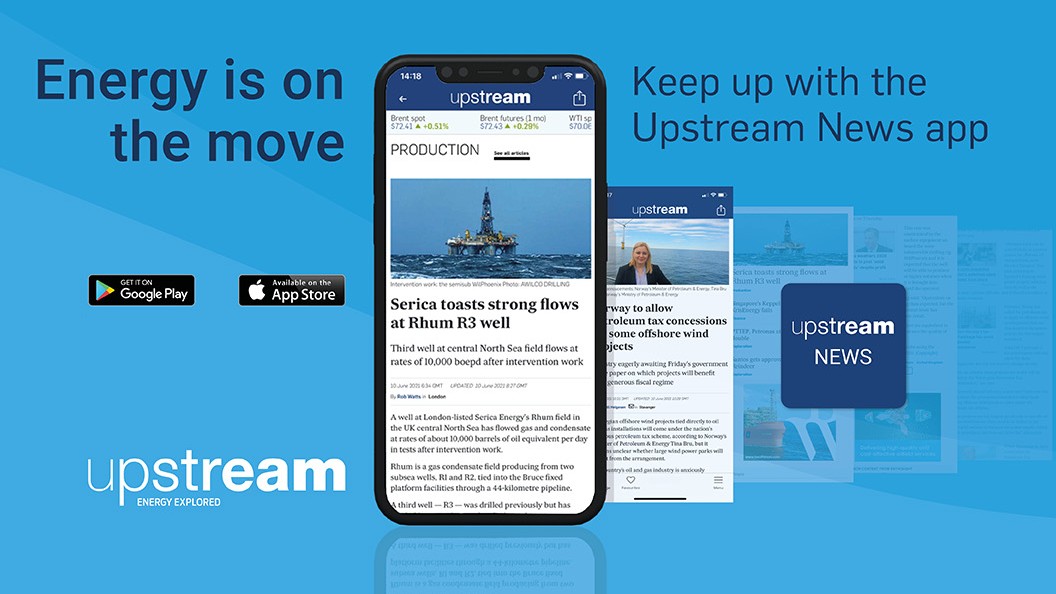 Download the Upstream News app
Read high quality news and insight on the oil and gas business on-the-go