Norway's likely new government after the upcoming 13 September parliamentary election has secretly been working on a plan to ban exploration in new areas on the Norwegian continental shelf.
Political observers agree — and the latest opinion polls in Norway also suggest — that after the election the country will have a Labour-led government in coalition with the Centre Party.
Neither party appears to have enough support at present to gain a majority in parliament and will therefore need support from Socialist Left, a party that has prioritised putting a halt to oil and gas exploration.
However, the parties have found a compromise already, with a very centrally placed political source telling Upstream: "They have been talking about this for months."
One option was to stop the country's biennial numbered licensing rounds, but this might not be enough, according to another source in another party that is also expected to be part of the government.
A further option is to stop Norway's reimbursement system, which was introduced in 2005 to reduce the entry barriers for new companies and encourage economically viable exploration.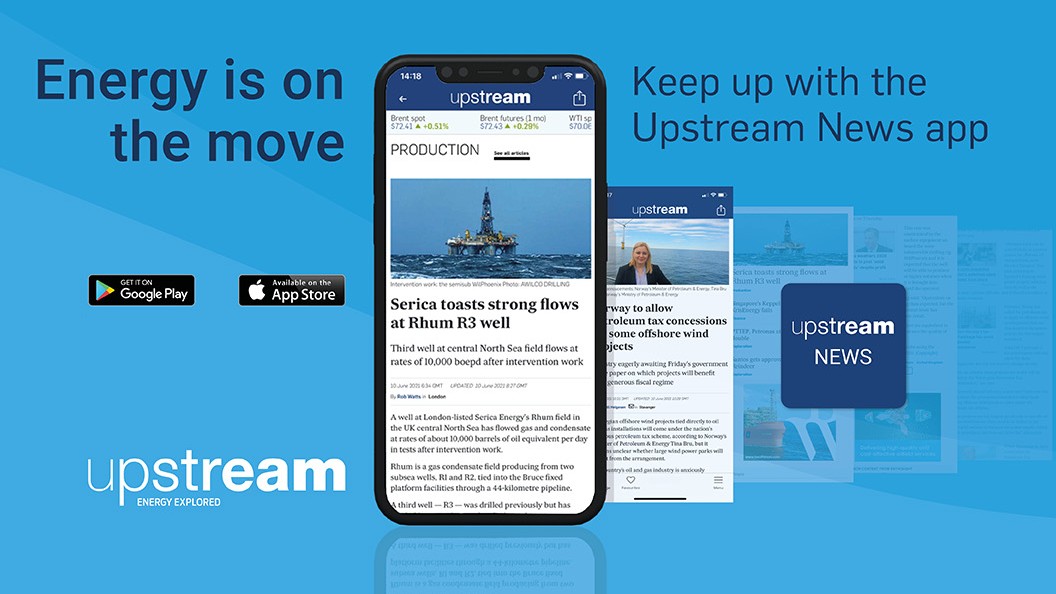 Stay a step ahead with the Upstream News app
Read high quality news and insight on the oil and gas business and its energy transition on-the-go. The News app offers you more control over your Upstream reading experience than any other platform.
The oil industry is said to be aware of the planned compromise.
"One senior source within an oil company said that industry has acknowledged that any new coalition government would demand something to reduce exploration," one of the political operatives told Upstream.
The Labour Party's second-in-command Hadja Tajik refused to either confirm or deny anything related to discussions between the coalition parties, saying only that Labour would not accept changes that make the framework conditions less predictable.
The Labour Party later sent Upstream a written statement, however, after this article was first published. "No one in the Labour Party leadership knows of any such discussion – because it does not exist," it said. "In the Labour Party, we use our efforts to make Norwegians aware of our policy, of how we will ensure safe work for all, a stronger welfare state across the country, and how we will cut emissions and create jobs through a just climate transition."
The Labour Party also told Upstream on Wednesday that while the Labour Party has said it would most likely place more emphasis on exploration in predefined areas, it has not said it would stop exploration in new areas.
Tajik also refused to discuss claims that an agreed compromise was to stop the biennial licence awards.
However, she dismissed suggestions that Labour might be willing to also sacrifice the reimbursement system.
Under this system, a company that is making a loss may choose to either request an immediate refund of the tax value of exploration costs or carry forward the losses to a later year when it has a taxable income.
Socialist Left Member of Parliament Lars Haltbrekken told Upstream his party did not participate in any such discussions: "This is not right," he said. "There have not been any talks between us, Labour and Centre Party about a compromise about oil politics."
He stated that the Socialist Left will not accept such a compromise. "Those who share these stories with media have an agenda."
Haltbrekken also said, "We will not give any new permissions for oil and gas exploitation. And we will not give any permission to look for more oil and gas either."
Equinor chief executive Anders Opedal does not appear to be too concerned about losing the ordinary numbered licensing rounds, which include areas not classified as mature.
He told Upstream that the Awards in Predefined Areas (APA) are much more important than the numbered licensing rounds.
"Our exploration strategy in Norway is mainly focused on opportunities near existing infrastructure — 80% of our exploration drilling is in APA areas," he said.
Opedal also stressed the importance of opening up new areas, "however, for Equinor, the APA rounds are most important", he said.
(This article has been updated to add quotes from Labour Party and Socialist Left representatives.)